10 typical dishes of Lombardy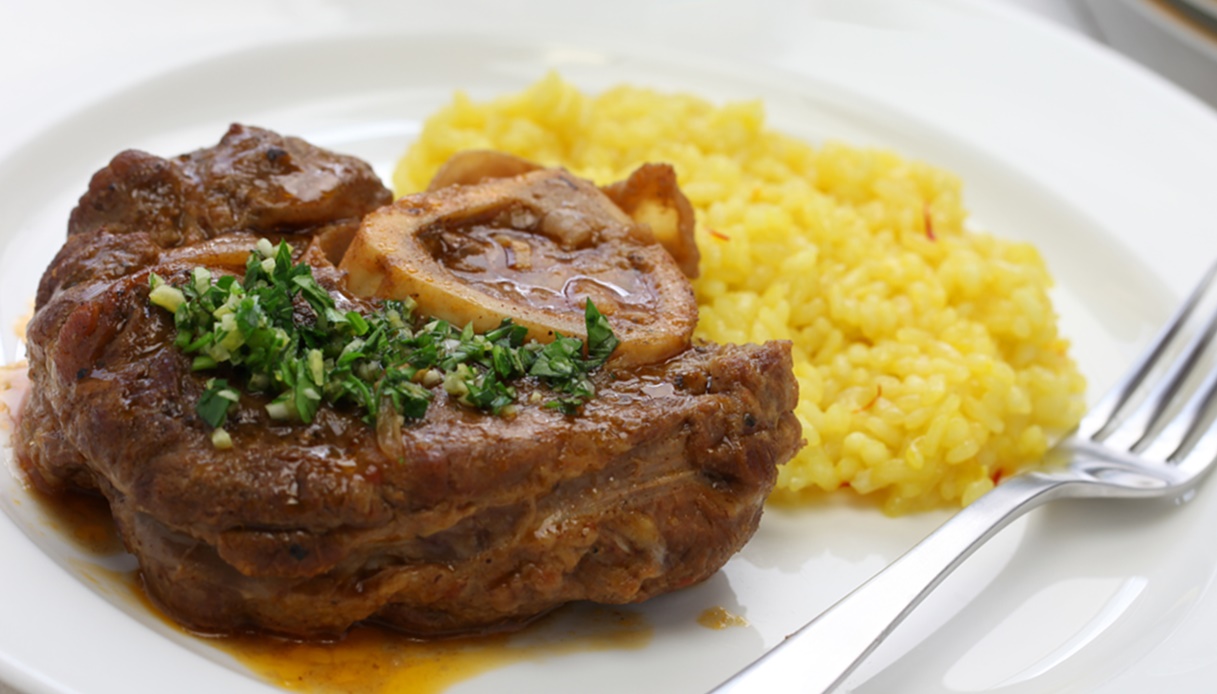 The Lombard cuisine it is full of iconic dishes of the Italian gastronomic culture. You want to know what to eat in Lombardy? We will take a trip to this one region rich in typical products and traditions, and you will learn more about i 10 Lombard dishes to try. You will find that i typical foods of Lombardy they are numerous and rich in those flavors that have conquered Italy and the world. But of course this region has not stopped at traditional cuisine and Lombardy, every year, counts the most Michielin stars assigned to this gastronomy made of culture, territory but also of creativity.
10 typical dishes of Lombardy
Mondeghili
Like many Italian recipes, i mondeghili start from the need to recover leftovers. It's small fried meatballsslightly flattened, prepared with the frayed meat of the boiled meat or boiled. The mondeghili, once mixed, are wrapped in a light breading and fried in butter. It is a inevitable appetizer in typical trattorias and taverns. Also perfect as an aperitif, mondeghili can be served simply with a few flakes of salt or with a very fragrant one green sauce.
Saffron risotto
Gastronomic symbol of Milanese and Lombard cuisine, the saffron risotto it is one of the most popular Italian dishes in the world. Don't confuse it with the saffron risottoWhy the real Milanese risotto it cannot be called such if among the ingredients there is not the marrow. One of the secrets for a good risotto is certainly the quality of the rice used, which in this case must be Carnaroli, and its roasting. Fundamental too creaming with very cold butter, the thermal shock between hot risotto and cold fat will give that creaminess which is the strong point of this prodigious dish.
Jump rice
The leftover risotto alla Milanese have given birth to another iconic Lombard typical dish: rice with salt. It is a very low rice patty that comes fried in a pan with butter. The crust that forms on the surfaces is usually contrasted by very thin slices of raspaduraa typical cheese from the Lodi area which melts when it comes into contact with rice and envelops the palate in a truly unique sensory experience.
Ossobuco
Of ancient originsthe recipe ofossobuco alla Milanese it is among the best known of Lombard cuisine. Along with the recipe Milanese tripe, that of the ossobuco is a symbol of the second courses of northern Italy suitable to satisfy the palate on cold winter evenings. What makes this dish great is the gremolada (or gremolata), i.e. a chopped parsley, garlic and lemon zest which gives freshness to this course by dampening its fatness in an excellent way.
pizzoccheri
Lombard cuisine it doesn't just mean Milanese cuisine. This large region boasts very different territories and among these there is the mountain, peaks that offer breathtaking landscapes and which, once earned, deserve hearty and comforting dishes. Such as i Pizzoccheri At Valtellinesesmall strips of pasta prepared with the buckwheat and topped with cheese (Bitto and Casera), potatoes, cabbage and butter. A curiosity about this first course is that it is suitable for coeliacs why buckwheat does not contain gluten.
Wiener schnitzel
Some define it as the queen of Italian main courses and perhaps they are right Wiener schnitzel it is certainly a regal dish. Rigorously prepared with calf meatthe Milanese cutlet (in some cases also called Milanese cotoletta) has a handle, i.e. the bone, is pink at the heart and is fried in the clarified butter. In order not to detach the breading from the meat, remember to do not add salt in breadcrumbs and eggs.
Casoncelli
In addition to being beautiful, the city of Bergamo she was also very generous from a gastronomic point of view because she gave the menu lombardi i casoncelli. It's about a fresh pasta stuffed in the shape of a crescent that are topped with butter, sage and grated cheese. In some cases the sauce is also added pancetta. The filling of the casoncelli is a mix of sausage and minced beef.
Cassoeula
There is no winter in Lombardy without a good plate of cassoeula. Suitable for palates who love i flavors of charactercassoeula is a hearty recipe based on some cuts of pork and cabbage. Among the cuts of pork that cannot be missing in the traditional cassoeula there are ribs, rind, feet and sausage. It is a very rich dish that must be served as the only course. It may be a bit heavy for those who love light cuisine, but cassoeula must be tried at least once in a lifetime to capture the essence of Lombard cuisine and its roots.
Polenta
Is considered the quintessence of Lombardy cuisineit's her: the polenta. Contrary to what one might think, polenta is not a side dish like the mashed potatoesbut it is a main dish that is served with meat, vegetables or sauces. Excellent with mushroomswith the ragout (also of game) and with the gorgonzolapolenta can be prepared with many variations of flour.
Panettone
Lombard cuisine is also made up of desserts and perhaps the most important is the panettone. It is a sweet bread, the best known of the leavened breads, stuffed with raisins and candied fruit. The Milanese compete to get hold of each year, in the Christmas timethe best artisan panettone to put at the center of their festive table, but this is a pastry product that is changing its perspectives and widening its time and space horizons. In fact, the period in which you will find it in the windows of pastry shops is increasingly prolonged and throughout Italy you will find variations with typical products of various territories.

#typical #dishes #Lombardy