20 vegetarian recipes for the Easter menu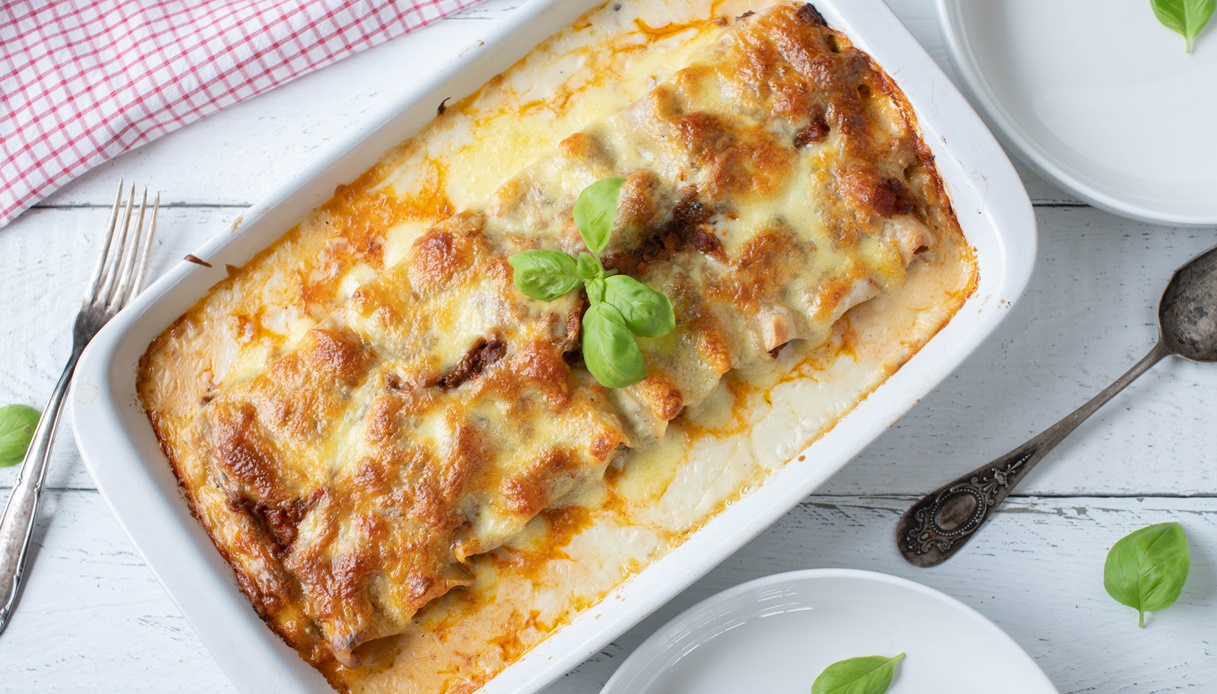 Are you thinking about the Easter vegetarian menu and need ideas? Read on to find out 20 Tasty Easter Vegetarian Recipes from appetizer to dessert. Decide what to eat at Easter as a vegetarianif you are not particularly creative, it could become a problem, but with the right inspiration you will create a Easter menu meatless really delicious and suitable for everyone. In the Easter vegetarian menu, the salads which with spring offer you the opportunity to pull over the seasonal vegetables perhaps accompanied by spring fruit with seeds and sprouts for an unusual twist. But if for you Easter means barbequedelight in the preparation of a rich vegetarian barbecue. Here are 20 vegetarian recipes for the Easter menu.
Vegetarian appetizers for the Easter menu
Pasqualina cake
Undisputed symbol of Easter recipesthe Easter cake it has Ligurian origins and is prepared with spinach, ricotta and eggs. Each family prepares its own version, some serve it as a classic savory pie, some fill it with boiled eggs and cover it with another layer of dough and some decorate it with strips of dough, as tradition dictates. And boiled eggs with the shell. You can also dare with variations, such as adding the spreadable cheese instead of ricotta for a more acidic nuance or add grated nutmeg for a more rustic version.
Ligurian flour with vegetables
Always of Ligurian origins, the porridge with vegetables it can be an excellent appetizer for your Easter vegetarian menu. You can serve it hot or at room temperature and maybe take advantage of the grilled vegetables on the barbecue to enrich it.
Zucchini pancakes
There are those who cannot do without fried food during the holidays (who can blame them) and so you can serve delicious zucchini fritters to be prepared in a few minutes and perfect for all palates, even those of the little ones who usually don't like to eat vegetables. Serve them with a yogurt sauce enriched with lemon juice and a few leaves of dill or fresh mint.
Artichoke cake
In every self-respecting Easter table, artichokes cannot be missing. There artichoke pie it is a good way to bring this typical vegetable of this time of year to the table. Another advantage of this appetizer is that you can serve it both hot and at room temperature and this will come in handy if you decide to have an Easter lunch outdoors or a picnic.
Scapece aubergines
The scapece aubergines they are a tasty variant of scapece zucchini. The sour and fresh taste of this dish is perfect to start a lunch that will see you sitting for many hours.
Vegetarian first courses for the Easter menu
Spinach lasagna
The spinach lasagna they will be your first Easter dish as tradition dictates. Typical of anniversaries and celebrations with family (or friends), lasagna always brings everyone together. Prepare plenty of it because, you know, lasagna the next day is even better.
Pasta au gratin
The gratin version of pasta alla norma it is suitable for those who are always looking to raise the bar of taste. The light crust that will form on your pasta alla norma is irresistible and this recipe is also perfect for the next day.
Lumaconi au gratin with ricotta and spinach
I lumaconi au gratin with ricotta and spinach they are perfect in case you have in mind to prepare a more formal and elegant Easter lunch. Don't be afraid, there is nothing complicated, but the sensation will be that of having a refined first course within reach of a fork.
Vegetable lasagna
Mate vegetables and crazy about lasagna? All you have to do is combine these two ingredients and prepare them riot of vegetable lasagna which will have all the flavors and scents of spring. Advice? Enrich them with fresh aromatic herbs and a drizzle of raw oil before serving!
Baked Paccheri
This spring period is perhaps the last useful time to light the oven without still suffering the effects of the great heat. THE baked paccheri they are a perfect vegetarian first course to offer for Easter.
Vegetarian second courses for the Easter menu
Omelette with zucchini and spring onions
The time has come to decide on main courses and ideas are starting to run out? Offer a delicious courgette and spring onion omelette with an irresistible flavor and to be consumed both hot and at room temperature.
Pallotte with cheese and eggs
The cheese and egg balls they are a second vegetarian dish inspired by Abruzzo. These are vegetarian meatballs that were traditionally prepared when farmers didn't have enough money to prepare meat dishes. Accompany them with good sliced ​​bread because they require a slipper!
Omelette with asparagus
Another symbolic ingredient of spring and Easter are asparagus. So here is the omelette with asparagus, this season, acquires a truly exceptional flavor. Try it!
Green artichokes
You can offer them Roman-style, Giudia-style, fried or to green: artichokes on the Easter table cannot and must not be missing. Try this recipe and it will become your favorite!
Pancakes with courgette flowers
The courgette flower pancakes they will be perfect as a second course, accompany them with a fresh salad that will lighten the palate from fried food and prepare it for the sweet conclusion of your vegetarian lunch.
Desserts for the vegetarian Easter menu
Shepherd
Among the Easter desserts there is the inevitable Neapolitan pastry also called wheat cake. It is one of the Easter symbols and wants to be a good omen for a florid and rich spring.
Easter pine cone
If you can't give up cakes and tradition, the Easter pine cone this is the dessert for you. It is a donut glazed and enriched with colored sprinkles. A real treat for the eyes and palate!
Strawberry fruit salad
If at this point in the lunch there is not much space left, sweeten the palate with a very light one strawberry fruit salad that all your guests will love.
Coffee sorbet
Closing the Easter lunch with the coffee sorbet it's a delicious choice. Preparing it is simple and you can also prepare it with decaffeinated coffee.
Strawberry ice cream
Finally, to give lightness to the end of the lunch, you can offer a very sweet and creamy Strawberry ice creamperhaps decorated with edible flowers and a few leaves of mint or basil.

#vegetarian #recipes #Easter #menu