Advice for buying a vacuum packing machine: characteristics and comparisons
Especially with the improvement of technologies, the purchase of a vacuum packing machine is becoming a practical and efficient solution for correctly storing food for longer, avoiding an early bacterial proliferation and thus reducing food waste.
From professional catering to the domestic environment, awareness and attention towards what we consume and what we eliminate is increasingly increasing, with ever greater sensitivity towards the prudent use of food resources. In a similar context, vacuum machines take over, a very useful appliance that is spreading in all homes, to preserve food and drastically reduce food waste. In these lines we address in particular to anyone who does not yet have a similar product available and is looking for advice for purchases: let's try to compare the characteristics of the most common vacuum machinein order to guide the reader to a more informed choice.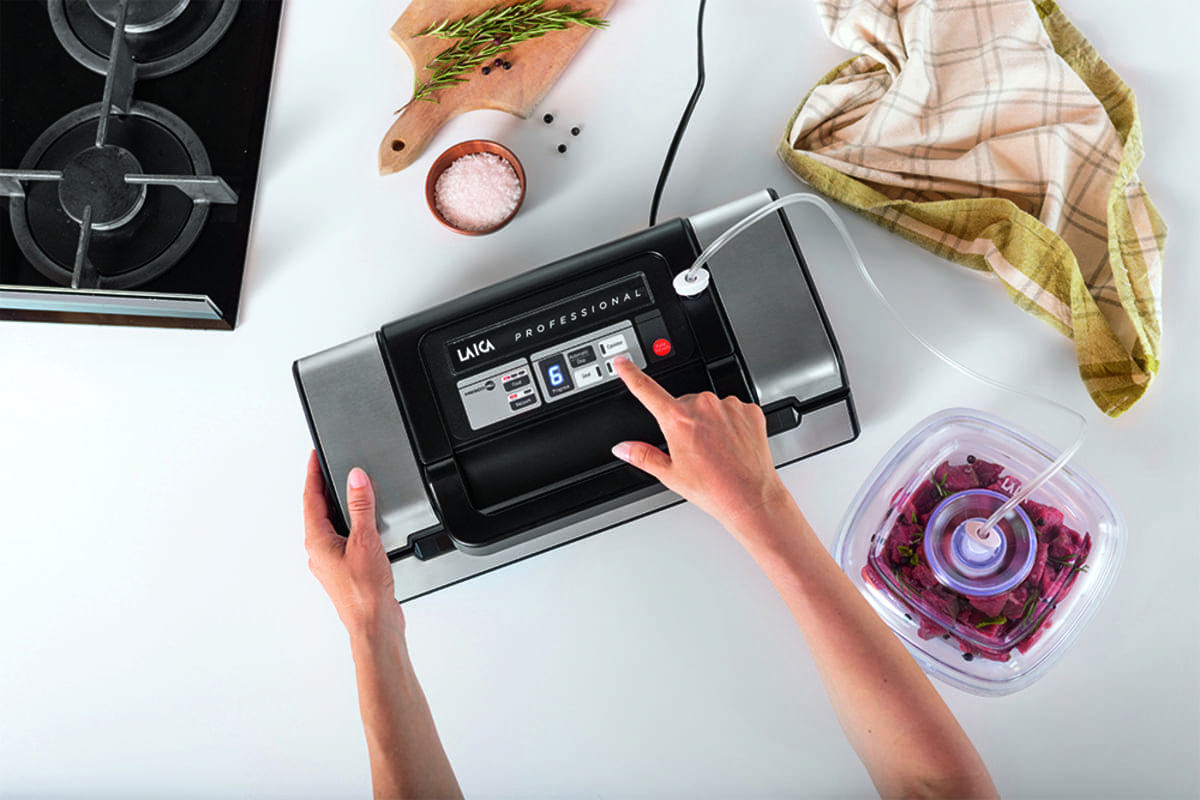 Purchase advice: categories of vacuum machines
Vacuum machines are divided into two main categories: external suction and bell. Externally aspirated appliances are much easier to handle, easier to use and cheaper, so much so that they are by far the most widespread alternative both at home and at a professional level. Chamber machines, on the other hand, are more suitable for vacuum packing liquid or powdery products: they are certainly more expensive but very versatile devices, valid for all foods, including large ones. One of the first features to keep an eye on when preparing to buy a vacuum machine is the suction power of the machine, which is often adjustable and can be measured in liters per minute: the more vacuum you create, the longer the life of the food will be. At the end of the procedure, the bag must tightly tighten the dish, presenting a perfect seal. For those who are afraid of making mistakes, there are also certain fully automated models: it will be sufficient to insert the bag and select the necessary mode on the push-button panel, guaranteeing perfect final thermal closure. Those looking for products comparable to professional vacuum machines can opt for devices consisting of two suction pumps and two sealing bars, which reach an adjustable suction power of up to 20 liters per minute. These machines have different sealing programs, to be selected according to the type of food.
Tips for vacuum machines: which bags to choose
We have seen how the dishes to be sealed are mostly placed in plastic bags. For a better final yield, it is necessary to opt for products created specifically for the sector: those made of polypropylene are perfectly transparent, thus allowing the conditions of the food to be checked at any time, very robust and perfectly weldable. The same goes for those in polyacrylate or polyamide (PA) or polyethylene (PE). For external suction vacuum machines, in particular, the so-called embossed bags are more suitable, which have a few thick lines engraved inside them, developed to let the air out of the bag more quickly.
Vacuum-packed containers: why yes
Although bags are by far the most used containers to obtain vacuum-packed food, there are specific and multifaceted containers, perfect for storing products that are used more frequently. They are mostly made of plastic, but also glass, and come in different sizes, shapes and volumes. The vacuum containers are equipped with a specific attachment point where to insert a specific vacuum pump, not present on all appliances: it is precisely through this attachment point that it is possible to create a vacuum. Just press a button on the vacuum machine and wait a few seconds for the pump to extract the air from the containers. The plastic containers are solid and light, and are also very practical for travelling. They are especially ideal for storing dishes that have liquid components (such as gravies, sauces, etc.) without the risk that, when the oxygen is sucked in, these parts come out of the container, dirtying the vacuum machine. Then there are other alloys that are even more resistant and even suitable for cooking in the oven or for washing in the dishwasher.
Sign up for the Primo Chef newsletter to find out about new recipes, advice and news. Before anyone else.

Reserved reproduction © 2023 – PC

#Advice #buying #vacuum #packing #machine #characteristics #comparisons