Preparing ugly but good biscuits with the Thermomix is ​​really simple. Here is our easy recipe for gluten-free almond biscuits.
Ugly but good are biscuits prepared throughout Italy, more or less always with the same proportion of ingredients. Ugly but good with the Thermomix, like the more traditional version, are prepared with only three ingredients: almond flour, sugar and egg whites. They are therefore gluten-free biscuits, perfect for those who suffer from celiac disease, and the idea of ​​preparing them with the Thermomix makes the procedure very fast.
The appearance, as the name underlines, is rather ugly, this is because the preparation does not require much attention. In fact however, well arranged within a pastry tray, they turn into a very welcome gift. Let's find out together the recipe for ugly but good biscuits with the Thermomix.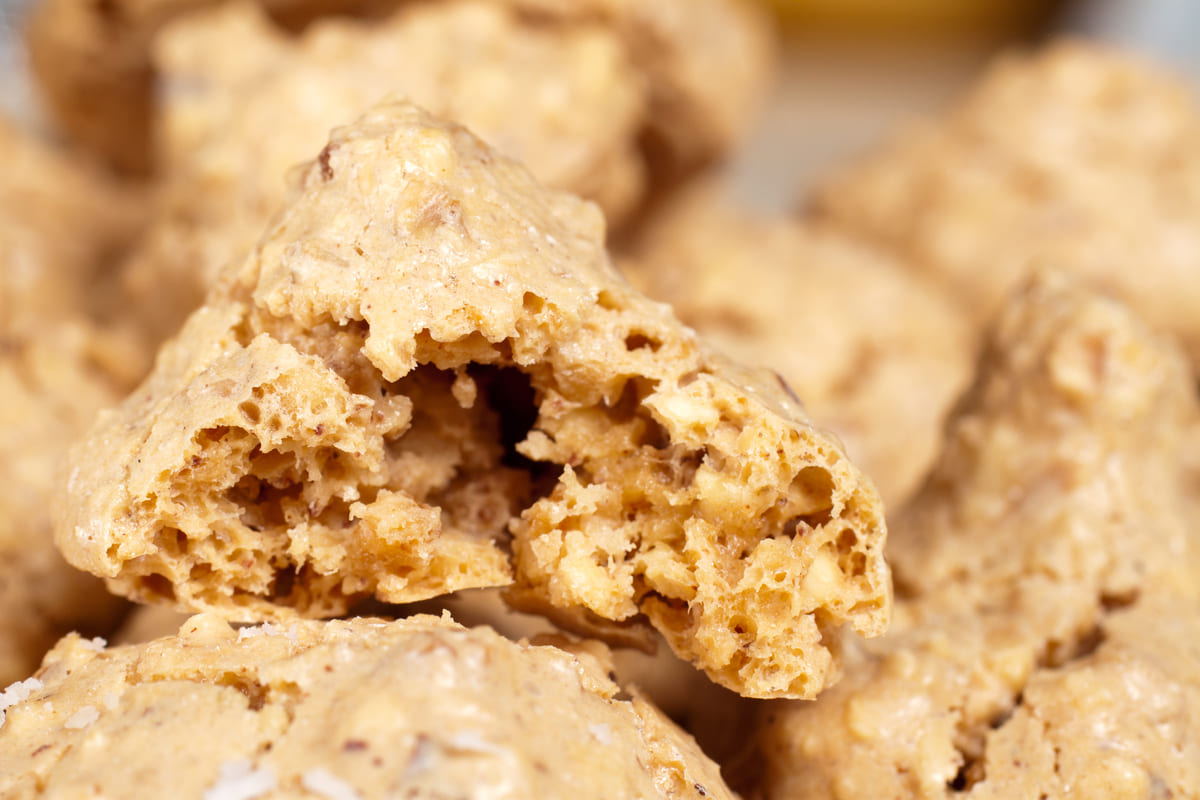 How to prepare the recipe for ugly but good with the Thermomix
To prepare the ugly but good with the Thermomix, start by putting the sugar with the album. Try to be as precise as possible with the dosage of the egg whites to get a perfect result.
Set the Thermomix a 40°C for 3 minutes speed 6.
Then add the peeled almonds and operate for 10 seconds at speed 6.
The result will be a rather thick dough.
Take portions of it with a table spoon and place them on a baking sheet lined with parchment paper, spacing them from each other.
Bake the biscuits a 180°C for 15 minutes in ventilated mode. If your single-light oven has this possibility, simply raise the temperature to 190°C.
Let the almond biscuits cool completely before placing them in a tin box.
Obviously these almond sweets can also be prepared without the Thermomix: find out how with our ugly but good recipe and if you really want to have fun to the fullest, let yourself be tempted even from our almond sweets, a real treat!
Sign up for the Primo Chef newsletter to find out about new recipes, advice and news. Before anyone else.

Reserved reproduction © 2023 – PC

#almond #biscuit #recipe