Apple jam – a simple and delicious recipe, how to cook step by step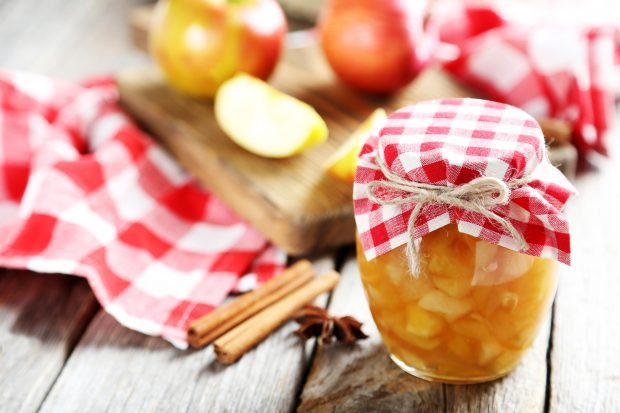 This recipe for fragrant apple jam is so simple that even a novice cook can handle it. Despite the duration of cooking, your direct participation will require a minimum – the jam is boiled three times for 5 minutes, the rest of the time it is infused.
Step by step cooking recipe
Rinse the apples, peel and core, cut into medium pieces. Place the fruits in a saucepan, sprinkle with sugar and leave at room temperature to form juice.
Remove the zest from the orange and squeeze out the juice.
In a saucepan with apples, add orange juice and zest, star anise, cinnamon and cloves (optional), stir, bring to a boil and boil for 5 minutes over medium heat, stirring occasionally. Remove the blank from the heat and leave overnight.
Repeat cooking twice more with a break of 6-8 hours.
Pour the hot jam into small sterile jars, after removing the cinnamon and star anise, seal tightly and cool. Apple jam keeps well at room temperature.
#Apple #jam #simple #delicious #recipe #cook #step #step