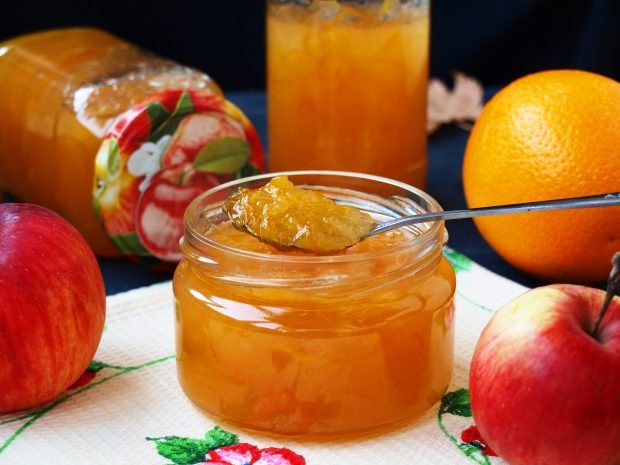 Angela, stock.adobe.com
What sweet tooth doesn't love good old-fashioned apple jam? Thick, viscous, fragrant, beautiful amber color, with unobtrusive citrus sourness … And if you add cinnamon during cooking, you will get a real winter treat for the whole family!
Step by step cooking recipe
Rinse apples, remove seeds and cores, cut into cubes.
Peel and pit oranges, cut slices in half.
In a bowl, mix the chopped apples and oranges, add sugar. Shake the bowl and leave at room temperature for 1 hour to allow the fruit to release its juice.
Place the workpiece on the fire, bring to a boil and boil, stirring, for 10 minutes over low heat. Leave the blank to infuse for 3-6 hours.
Put the jam on the fire again, add cinnamon if desired and boil again for 5-7 minutes after boiling.
Pack hot jam from apples with oranges in pre-prepared sterile jars, seal tightly and cool. Store the cooled workpiece in a cool dark place.
#Apple #jam #oranges