Applesauce with cranberries for the winter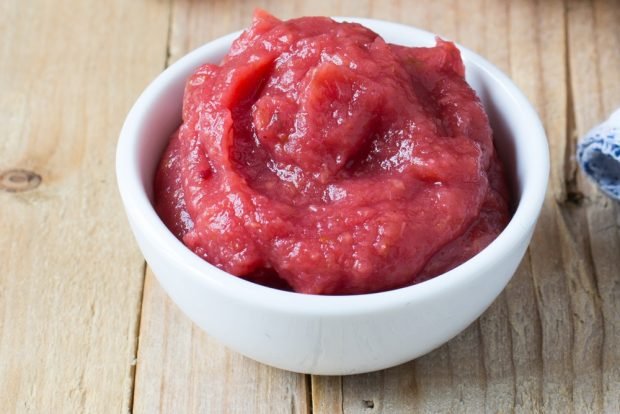 lovelymama, stock.adobe.com
Ready-made mashed potatoes in jars for the winter are an indispensable find if there are children at home. But adults will also like it – this is a ready-made healthy snack from fresh homemade fruits and berries. This time I propose to cook applesauce with lingonberries.
Step by step cooking recipe
Peel and randomly chop the apples, cover with water and boil for 20 minutes until soft. Grind with a blender.
Grind lingonberries separately with a blender and grind through a sieve.
Mix it with applesauce and sugar.
Bring everything to a boil, boil the puree for another 10-15 minutes and place in sterile jars.
#Applesauce #cranberries #winter