Baked duck, the recipe for Sunday lunches
Baking duck is really simple even if it takes a long time to cook. Here is our recipe with potatoes.
Today we offer you a different recipe for a second course rich and tasty, great to serve during the holidays. We are talking about baked duck, a particular meat that is much tastier than chicken. To prepare a main course and a side dish in one go, we cooked the duck in the oven with potatoes and we can guarantee you that the result is sensational.
In fact, potatoes absorb all the flavors released by the meat, acquiring a unique flavor. For the rest, the preparation is really simple and within everyone's reach. The duck goes perfectly with the citrus fruits (how not to mention duck with orange), so we thought we'd introduce them in this recipe too. Here are all the steps.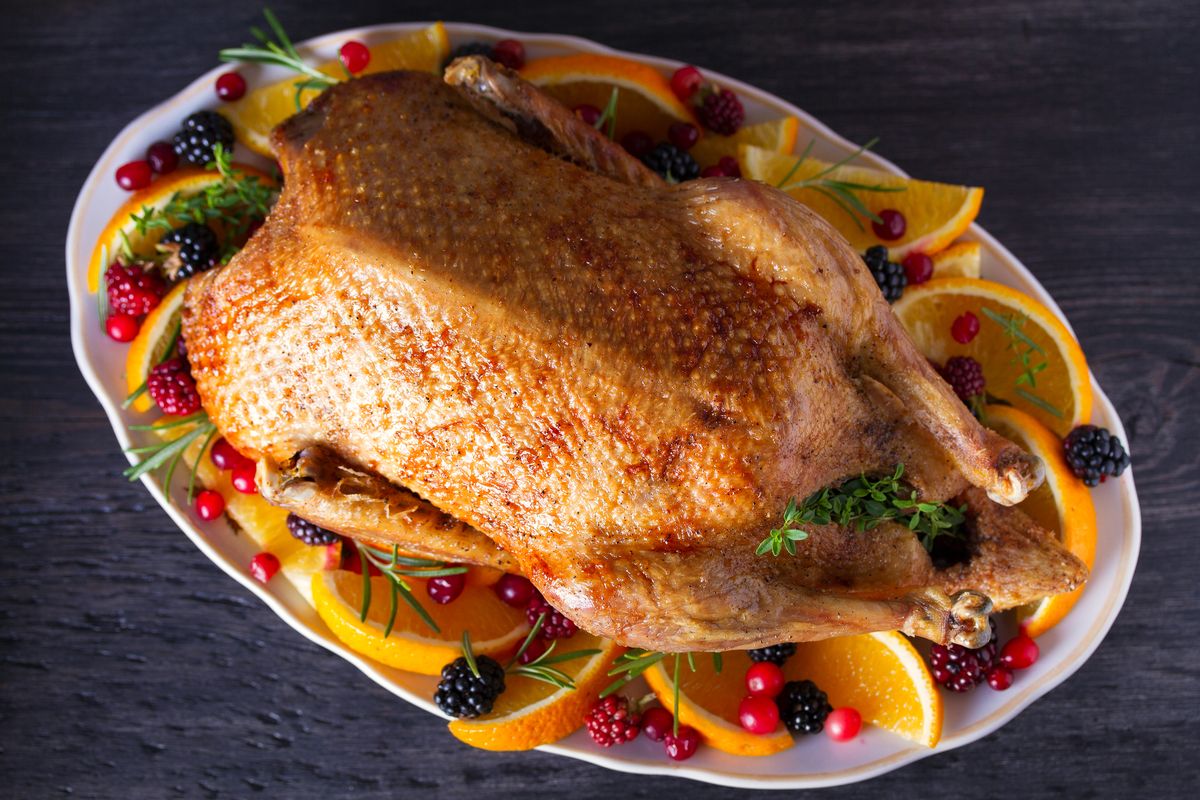 How to make roast duck recipe
First of all clean the duck well flaming any remaining feathers. Then wash it under running water, both inside and out, and dry it with kitchen paper.
Blend the salt, garlic and a sprig of rosemary in a small food processor and set aside.
Stuff the duck withdiced orange (choose an organic one since we will keep the peel and to be safe, wash it carefully) and 2 sprigs of rosemary.
Then massage it externally first with the oil and then with the prepared aromatic mixture.
Place it in an oven pan fitted with a lid and cook 230°C for 15 minutes then lower the temperature to 180°C and continue cooking for 2 hours.
Halfway through the two hours join the potatoes peeled and cut into 2 cm pieces. Alternatively, new potatoes are also good.
Remove the lid, turn on the mode grill and leave it running for 15 minutes so as to obtain a nice crust. Serve everything piping hot.
Among the other recipes with this bird we suggest you try duck ragout, perfect to accompany fresh homemade pasta.
storage
Baked duck can be kept for 2-3 days in the refrigerator, covered with plastic wrap. Heat it in a pan before consuming it (better to avoid the microwave because it tends to dry out the meat).
Sign up for the Primo Chef newsletter to find out about new recipes, advice and news. Before anyone else.

Reserved reproduction © 2022 – PC

#Baked #duck #recipe #Sunday #lunches