Bandiera, the Umbrian recipe for peperonata
Today we discover how to prepare the flag, a very ancient Umbrian recipe whose preparation is similar to the peperonata.
The flag is a recipe for a typical side dish of Umbrian cuisine which owes its name to the color of ingredients that compose it. Fundamental to the preparation of this typical product are green peppers, white onions and tomatoes. Wanting to simplify the description as much as possible, we could say without fear of being contradicted, that the recipe for the flag is nothing more than a stewed peppers.
Then they accompany the original recipe other versions, more or less rich in vegetables. In order not to overly distort the dish, we wanted to follow the traditional recipe by adding just the right amount zuchinis to make it even tastier. If you prefer to rely on tradition you can easily omit them. Let's see all the steps together.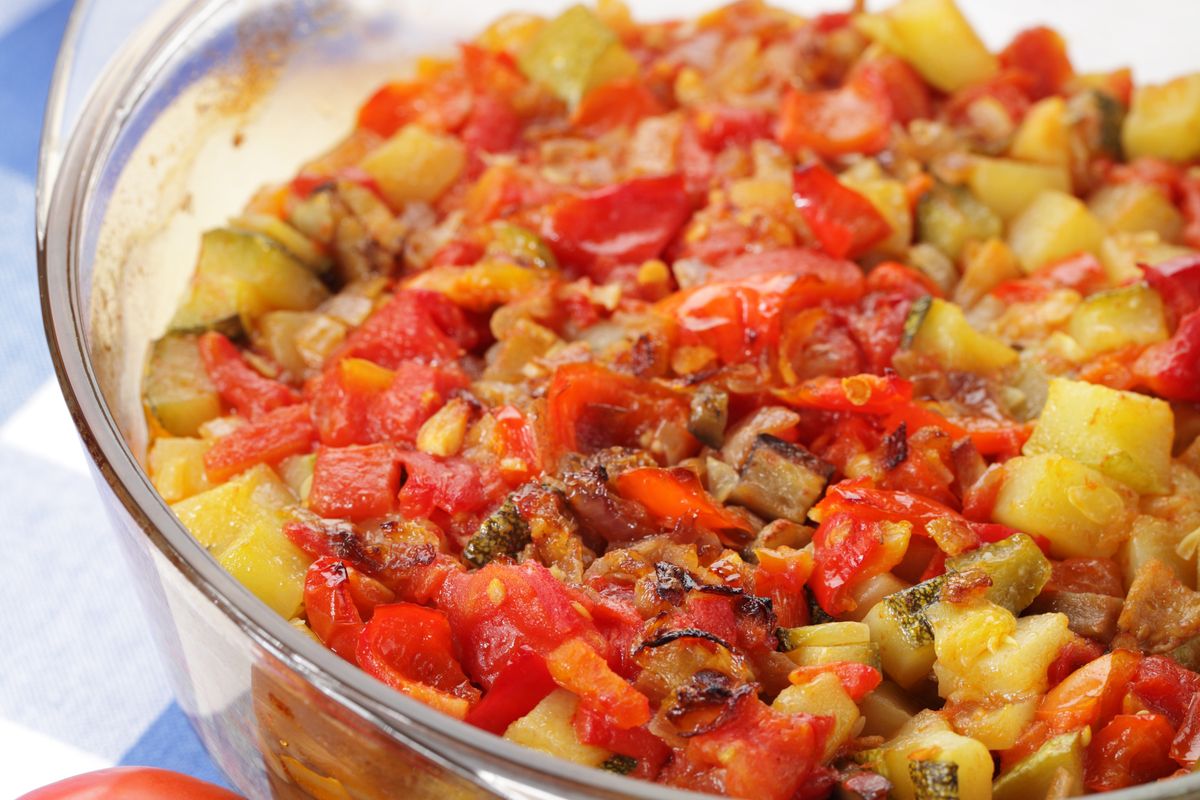 How to prepare the recipe of the flag
First, peel the onion, slice it thinly and brown it in a pan with the oil.
When it is tender, add the green pepper washed, deprived of seeds and internal white filaments and cut into strips of half a centimetre.
Finally join i tomatoes and courgettesand wash and cut into one centimeter pieces. Be careful to choose a well-ripened variety.
Season with salt and pepper, cover and leave to cook medium heat for 30 minutes. Serve your side dish piping hot.
This ancient Umbrian recipe is very similar to the more classic peperonata. Choose the version you prefer and don't forget to experiment: just add some diced potatoes to obtain an even richer side dish.
storage
The flag can be kept in the refrigerator in an airtight container for 2-3 days. We advise you to heat it in a pan before consuming it.
Sign up for the Primo Chef newsletter to find out about new recipes, advice and news. Before anyone else.

Reserved reproduction © 2023 – PC

#Bandiera #Umbrian #recipe #peperonata