Beet caviar with garlic for the winter without sterilization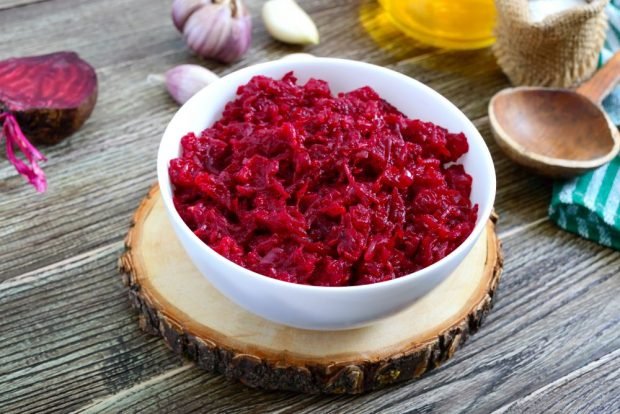 yaroshenko, stock.adobe.com
Traditionally, vegetable caviar is made from zucchini and eggplant. I propose not to be limited to this and cook caviar from beets with garlic. Spread it on bread or a cracker and you have the perfect sandwich for a healthy snack.
Step by step cooking recipe
Peel the beets and grate on a coarse grater.
Peel the onion from the husk and chop.
Fry the onion in oil until translucent.
Pour in the beets mixed with citric acid and fry for 10 minutes.
Add ground pepper, sugar, salt, water and crushed garlic. Simmer for 40 minutes, stirring occasionally.
Spread beet caviar in sterilized jars, roll up and leave warm for a day.
#Beet #caviar #garlic #winter #sterilization