Black radish salad for the winter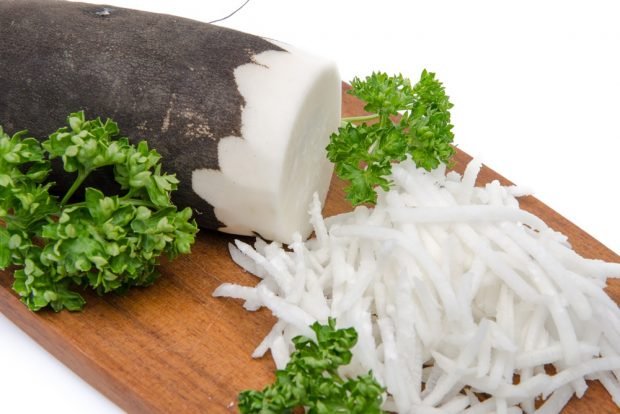 Black radish is no longer some specific curiosity. So the questions of how to cook it are quite logical and obvious. Today I'll tell you how to make an excellent salad out of it for the winter with a minimum of effort. Very tasty and spicy!
Step by step cooking recipe
Grate the radish and carrots on a coarse or Korean grater.
Mince the garlic. Put everything in sterile jars and pour in the vinegar.
Sprinkle vegetables with salt and sugar, and pour boiling water.
Sterilize lettuce jars in a pot of water for 10-15 minutes, and roll up.
#Black #radish #salad #winter