Blackcurrant jam – a simple and tasty recipe, how to cook step by step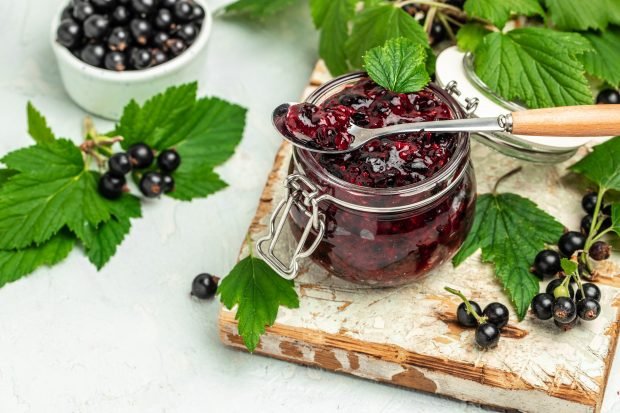 Today I will share a recipe for healthy and fragrant blackcurrant jam. Thick, rich, moderately sweet, with pieces of appetizing berries and spicy notes of cardamom and citrus fruits – this delicacy will not leave your family and guests indifferent.
Step by step cooking recipe
Sort the currants, remove the leaves and twigs, rinse under running water.
Remove the zest from half a lemon and squeeze out the juice.
Place the berries in a bowl for boiling, sprinkle with sugar, add cardamom, lemon zest and juice. Mix everything and bring to a boil with minimal heat. Boil the workpiece for 1 minute, stir and remove from heat.
Bring the cooled billet to a boil again, boil for 1 minute, remove from heat and cool.
Put the jam back on the fire and boil again for 5 minutes after boiling.
Pour hot jam into small sterile jars, seal tightly, turn upside down, wrap and leave to cool. Store the finished blackcurrant jam in a cool, dark place.
#Blackcurrant #jam #simple #tasty #recipe #cook #step #step