Blackthorn and apple compote for the winter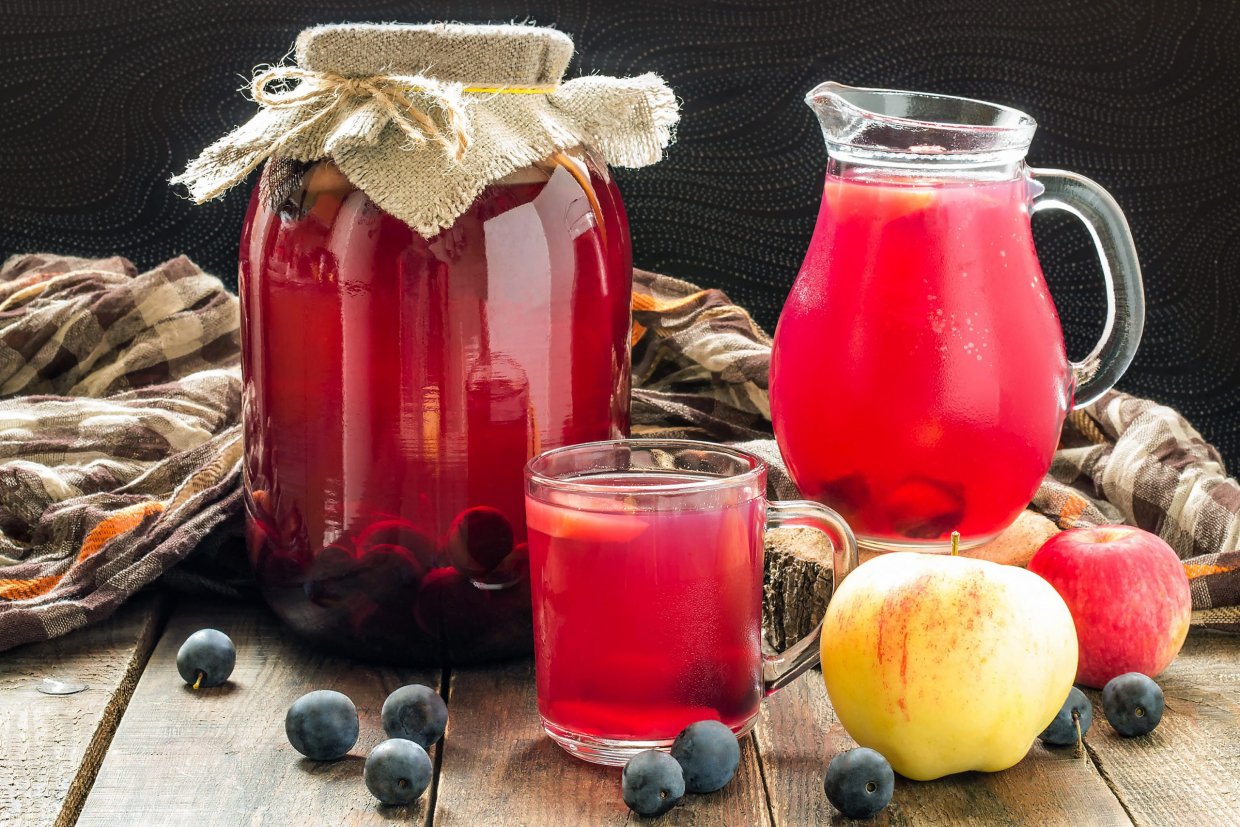 A fragrant, slightly tart compote of blackthorn with apples will take you in your thoughts from a cold winter to a warm summer. It has an amazing power to support immunity during the cold season. Prepare a healthy drink and enjoy it on cold winter evenings.
Step by step cooking recipe
Sort the turn, remove the stalks, rinse under running water and dry slightly. Boil water.
Peel the apples from the cores, cut into slices.
Fill a pre-sterilized jar with apples and sloes, pour boiling water over it and cover with a sterile lid. Leave the workpiece for 15 minutes.
After the specified time, drain the liquid from the jar into a saucepan, add sugar and bring the syrup to a boil over medium heat.
Pour the boiling syrup back into the jar of apples and thorns and roll up. Turn the jar of sloe and apple compote upside down, cover with a blanket and leave to cool completely. Move the cooled workpiece to storage in a dark, cool place.
#Blackthorn #apple #compote #winter