Blackthorn jam with orange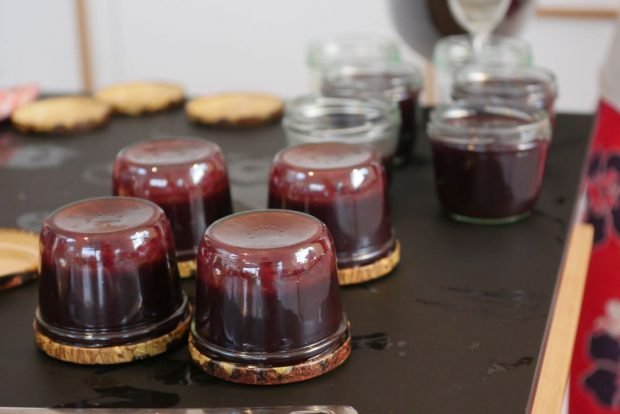 j+m_palatinate, stock.adobe.com
I often supplement the usual recipes with exotic additives. In most cases, a new culinary masterpiece is born. As a result of one of these experiments, a recipe for blackthorn jam with oranges appeared. I suggest you try it!
Ingredients
tern –




2

kg

orange –




1

kg

Sugar

–


1,5

kg

Water

–


250

Jr

Lemon acid

–


on the tip of a knife
Step by step cooking recipe
Cut the turn in half, remove the stones, chop.
Peel oranges and finely chop.
Mix both preparations in a saucepan of a suitable size.
Add sugar, stir and leave for 1 hour.
Add water, boil for 15 minutes and set aside for 1 hour.
Bring the mass to a boil again, add citric acid and simmer for 10 minutes, stirring occasionally.
Arrange hot jam in sterilized jars, roll up and turn upside down.
#Blackthorn #jam #orange