Bowl with chicken recipe with photo step by step and video
Step 1: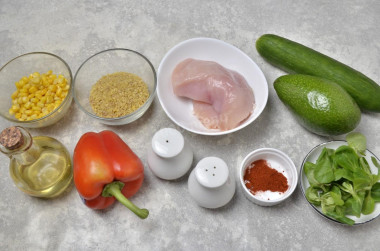 How to make a chicken bowl Prepare food. It is better to take the fillet chilled, it will be juicier. You can use any spices for chicken, I have paprika. Throw the corn on a sieve to glass the liquid.
Step 2: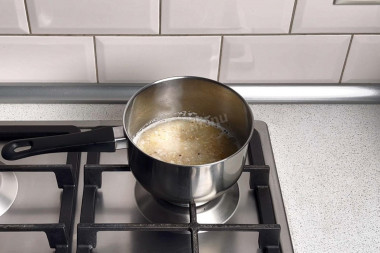 First, boil the bulgur. To do this, take a saucepan with a thick bottom, put it on a small fire and pour a little vegetable oil into it. Pour the cereal, mix it so that it is completely covered with oil. Fry a little, and then pour in boiling water. Reduce the heat to low, cover the pot with a lid and let the bulgur simmer for about 10 minutes.
Step 3: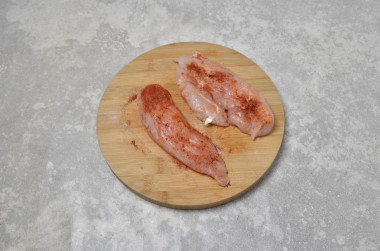 While the bulgur is cooking, take care of the chicken. Wash and dry the fillets. Cut it into two pieces of equal thickness. Salt and spice each piece.
Step 4: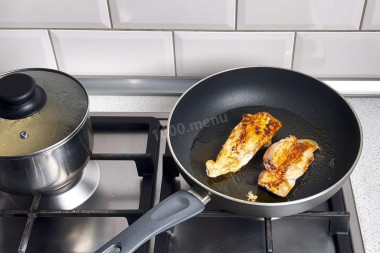 Heat a frying pan over high heat, pour vegetable oil into it for frying. Lay out the meat. Fry the meat for a couple of minutes on each side until golden brown, then reduce the heat, cover the pan with a lid and bring the fillet to readiness. This will take 10-15 minutes, depending on the thickness of the pieces. In the meantime, the bulgur will be ready, all the water will be absorbed into it. Salt and stir it.
Step 5: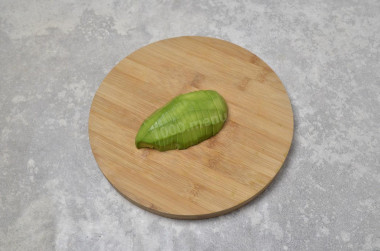 Prepare vegetables. Cut the avocado in half, remove the pit. Peel it from the peel, cut the flesh into thin slices across.
Step 6: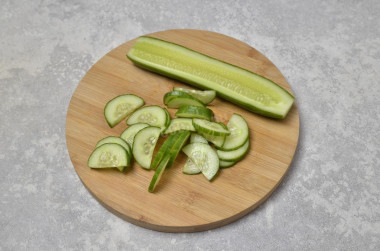 Cut off the ends of the cucumber, cut it in half and cut into half rings.
Step 7: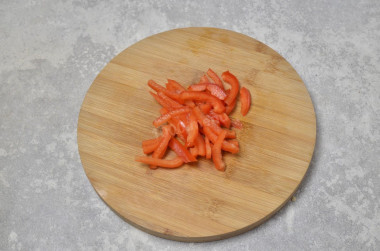 Cut the center of the pepper with seeds, cut the pulp into thin strips.
Step 8: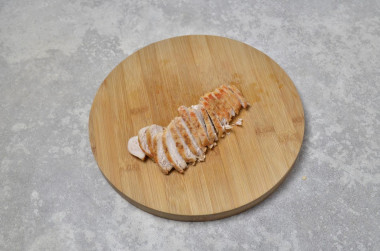 Cut the slightly cooled meat into slices across.
Step 9: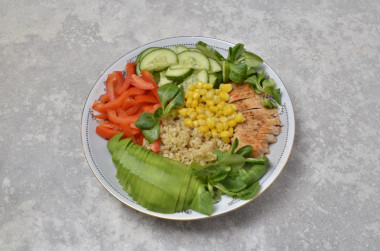 Collect bowl. Put bulgur, chicken on a plate, arrange chopped vegetables and corn next to it. Add lettuce leaves or any other greens.
Step 10: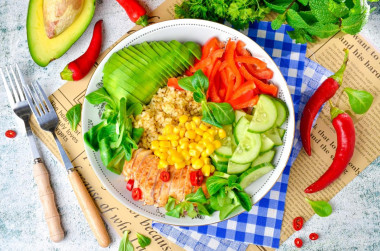 Before serving, you can sprinkle the dish with lemon juice and olive oil. Serve to the table. Bon appetit!
#Bowl #chicken #recipe #photo #step #step #video