Buckwheat in a cauldron recipe with photos step by step
Step 1: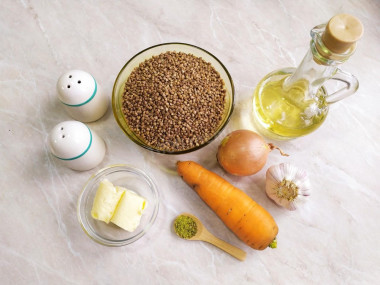 How to make buckwheat in a cauldron? Very simple, first prepare all the necessary products. Optionally, you can add meat or mushrooms to the dish, take vegetables to your liking, you can additionally use tomatoes or bell peppers. Spices, too, choose your favorite, you can take a special seasoning for buckwheat.
Step 2: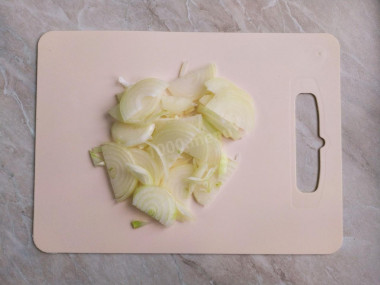 Peel the onion and cut into thin half rings. To prevent irritation of the mucous membranes of the eyes when cutting onions, rinse the onion and knife with cold water. A cutting board will not absorb an unpleasant onion smell if you rub it with a slice of lemon before cutting it.
Step 3: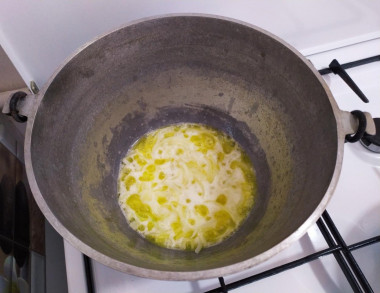 Melt the butter in a cauldron and throw in the chopped onion, fry until golden brown over high heat.
Step 4: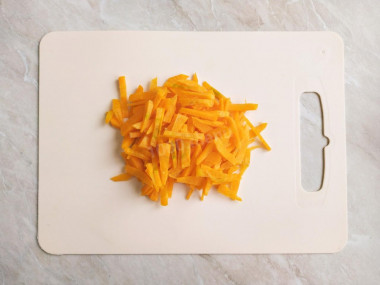 Wash the carrots, peel and cut into thin strips.
Step 5: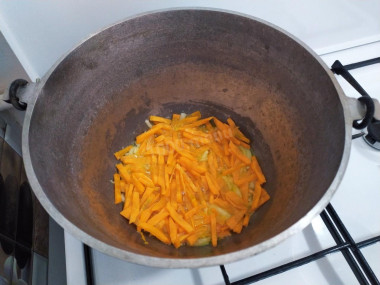 Throw the carrots to the onion and continue to fry the vegetables.
Step 6: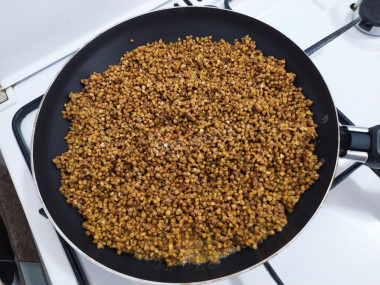 Sort the buckwheat, wash it and lightly fry it in a pan with vegetable oil, so that the cereal turns out to be crumbly.
Step 7: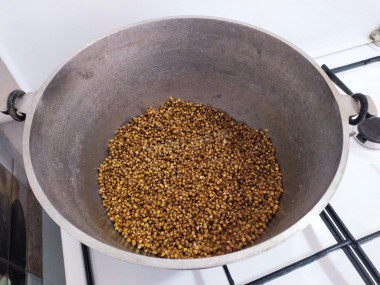 Put the fried buckwheat in a cauldron with onions and carrots.
Step 8: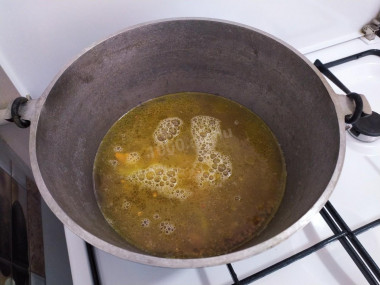 Pour the contents of the cauldron with water about 1.5 cm above the buckwheat, add salt, pepper and a mixture of herbs. Cook over medium heat without a lid until all the water has boiled away.
Step 9: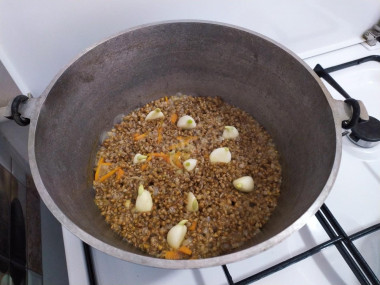 Peel the garlic from the husk and "drown" the whole cloves in buckwheat about 7-10 minutes before the dish is ready. So the dish will acquire a spicy aroma, and the garlic will retain more benefits and taste.
Step 10: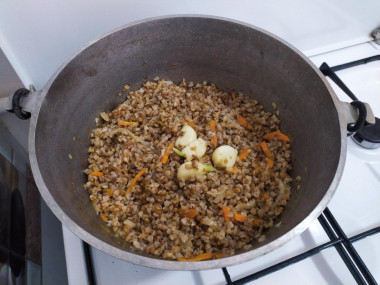 Mix the finished buckwheat and cover, let it brew for 5-10 minutes and serve hot to the table, sprinkled with fresh herbs (I took green onions for this). Try buckwheat with sour cream or tomato sauce, it will be very tasty alone or in addition to meat and fish dishes. Enjoy your meal!
#Buckwheat #cauldron #recipe #photos #step #step