Buckwheat with meat in a cauldron recipe with photos step by step and video
Step 1: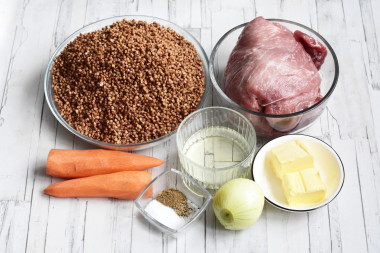 How to make buckwheat with meat in a cauldron? Very simple. First, prepare the necessary ingredients. You can use any meat: beef, pork, lamb. Chicken or turkey is also suitable. You can add or replace the vegetable part to your liking.
Step 2: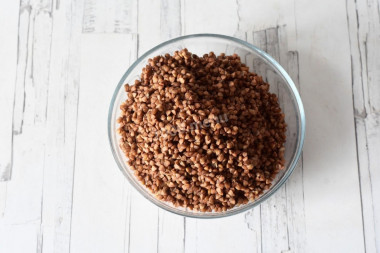 Sort the buckwheat, rinse thoroughly until clear water and dry. To do this, it is better to throw the cereal on a sieve and let all the water drain. Buckwheat can be replaced with any other cereal of your choice. The cooking time in this case may change in one direction or another. Do not forget that some of the cereals (for example, pearl barley) require pre-soaking.
Step 3: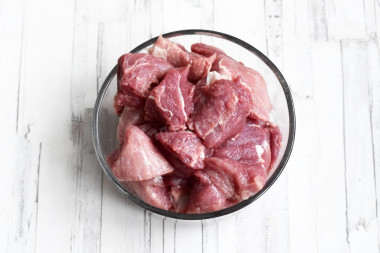 Wash the meat, pat dry and cut into small pieces. Meat is required without bones, only pulp. I have a pork ham with a minimum amount of fat.
Step 4: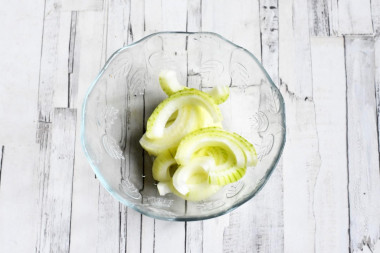 Peel the onion and cut into cubes or half rings, as you like. If you or your children don't like onions, you can leave them out altogether or replace them with another vegetable, such as bell peppers.
Step 5: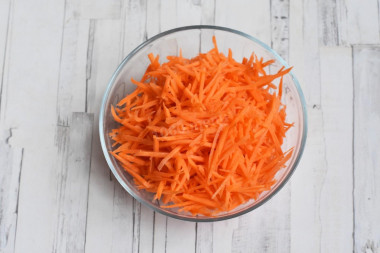 Peel the carrots and cut into strips or grate on a coarse grater. I've been using a Korean carrot grater lately, I like the shape of the vegetable shavings.
Step 6: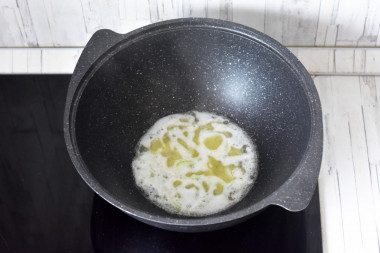 In a cauldron over medium heat, heat the vegetable oil and half the butter. Add the onion and sauté until golden, 5-7 minutes.
Step 7: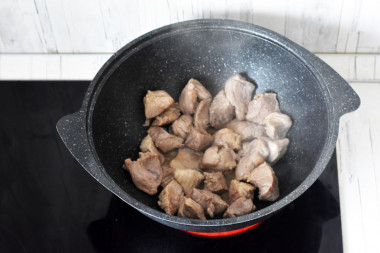 Add meat and sauté, stirring, 15 minutes, until tender.
Step 8: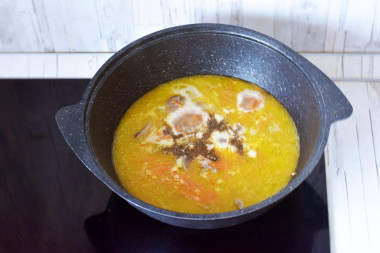 Add carrots to the pot. Then pour in about 600 ml of hot water. When the water boils, add salt and pepper.
Step 9: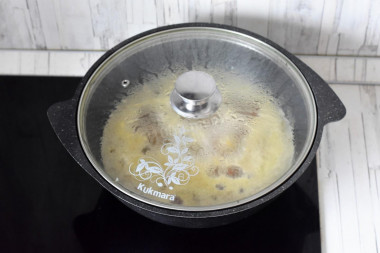 Stew the meat with vegetables over low heat under the lid until the meat is cooked for about 40 minutes.
Step 10: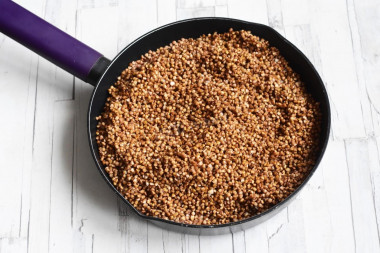 Heat the remaining butter in a skillet over medium heat. Pour the washed buckwheat and fry, stirring, for 10 minutes.
Step 11: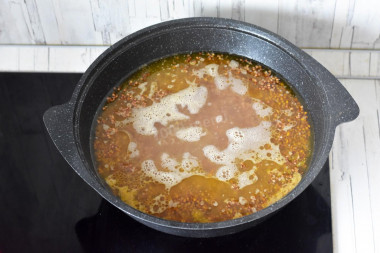 Transfer the buckwheat to the cauldron with the meat and level it. Pour in the remaining hot water so that it is 1.5 cm above the level of the cereal. Cook over medium heat without a lid until the excess liquid has boiled away.
Step 12: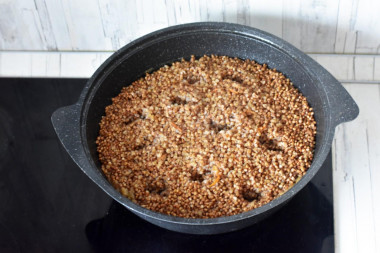 With a spoon handle, make deep punctures in the porridge. Simmer uncovered over low heat for about 10-15 minutes. At the end, stir the porridge.
Step 13: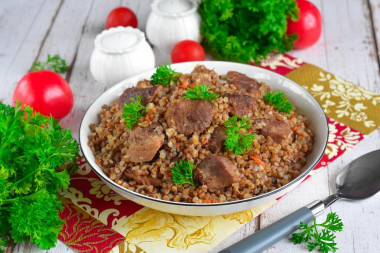 Arrange the prepared buckwheat porridge with meat on plates and serve. Enjoy your meal!
#Buckwheat #meat #cauldron #recipe #photos #step #step #video