Burning of blue iron trays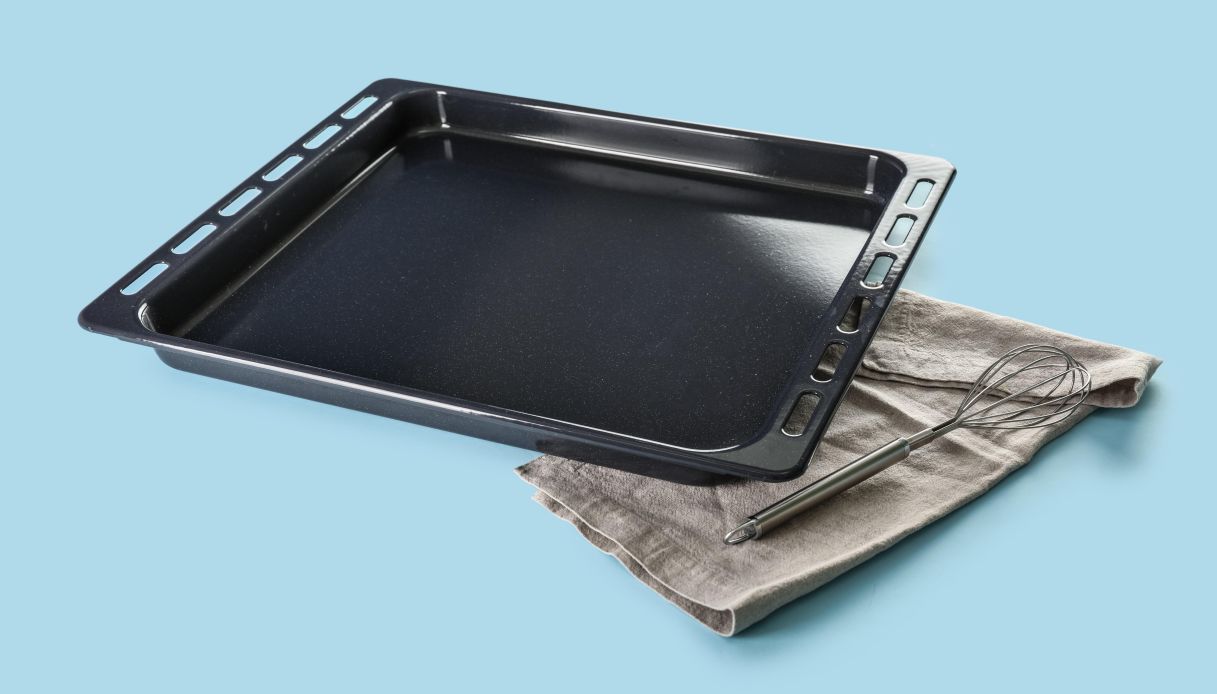 Have you ever noticed that pizzerias by the slice only use blue iron pans? This tool was initially used only by professionals but today it is also very common for home use (thanks, moreover, to the truly negligible cost). So today we want to explain to you how to prepare these trays for use in the best possible way: a practice which, by insiders, is defined as the "blue iron pan burn".
You will therefore have understood that one of the best pans for cooking pizzas e buns (also and above all in our home oven) is the iron one, also known as "blue iron", a metal particularly suitable for cooking these delicacies since it releases heat slowly, uniformly and constantly and is able to make a pizza crunchy on the base but soft on the inside, with no trace of external burns.
There is also a but: the only one defect of blue iron, always assuming that we can speak of a defect, is represented by the fact that this metal non And anti-adherent and needs since the purchase of a adequate treatment. The burning of the trays through extra virgin olive oil or seed oil is basically an operation that will serve to create a non-stick layer on the bottom of the pan – so that the pizza does not stick during cooking – and protect it from rust, the greatest enemy of iron. By chance, has anyone felt like a succulent pizza in a pan to be cooked directly in the oven at home? Well, let's get ready for the first burn of your blue iron pan!

#Burning #blue #iron #trays