Cabbage in a pan recipe with photo step by step and video
Step 1: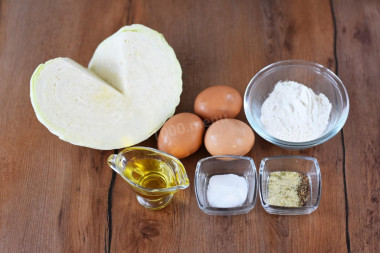 How to make cabbage rolls in a pan? A very simple, quick and affordable meal. First, prepare the necessary ingredients according to the list.
Step 2: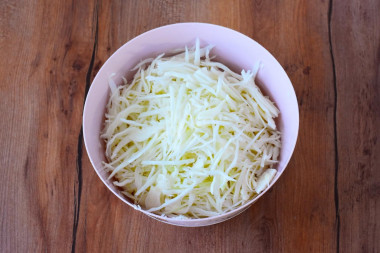 Remove the top damaged leaves from the cabbage. Finely chop the cabbage, bypassing the dense, tough leaves around the stalk.
Step 3: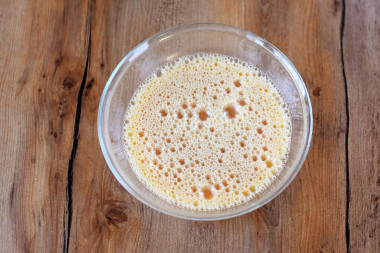 Crack the eggs into a bowl, add salt and pepper and beat with a whisk until smooth. If the eggs are small, take 4 pieces.
Step 4: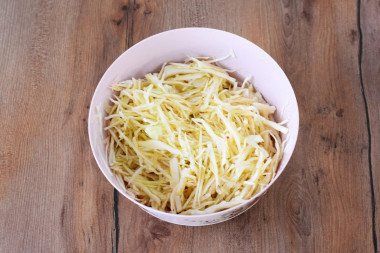 Pour the beaten eggs into the cabbage and stir.
Step 5: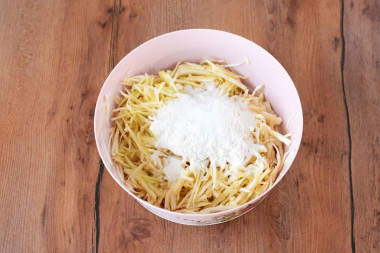 Add flour and baking soda to cabbage and mix again. You should get a homogeneous mass. You can pre-mix the beaten eggs with flour and soda and then pour this mixture into the cabbage.
Step 6: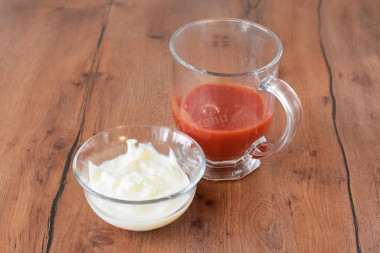 Now prepare the sauce. You can replace the tomato juice in this recipe with ketchup or tomato paste, previously diluted in water. Sour cream is suitable for any fat content. I have 20%.
Step 7: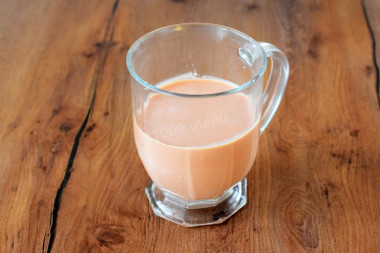 In a glass, combine sour cream and tomato juice and mix until smooth, breaking up any lumps.
Step 8: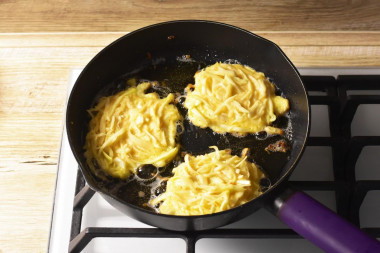 Heat some vegetable oil in a skillet over medium heat. Spoon the cabbage mass into the pan, forming round pancakes of the same size.
Step 9: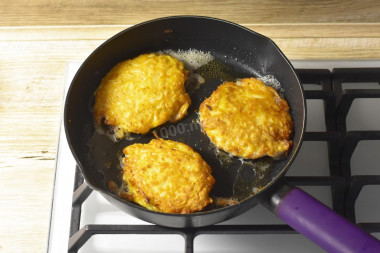 Fry the cabbage rolls on both sides until golden brown, about 3-5 minutes on each side. Transfer the finished cabbage rolls to a plate.
Step 10: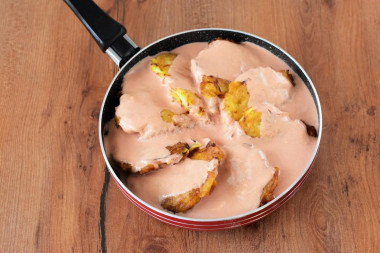 When all the pancakes are ready, lay them in a clean pan with an overlap. Pour the cabbage rolls with tomato-sour cream sauce. Simmer over medium heat for 10 minutes. You can transfer the pancakes to a baking dish and bake in the sauce in the oven.
Step 11: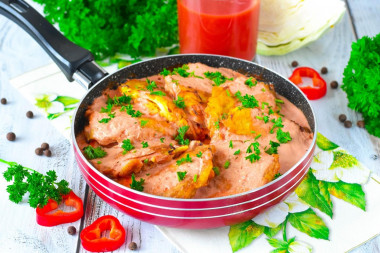 Serve ready-made skits to the table, decorating with fresh herbs. Enjoy your meal!
#Cabbage #pan #recipe #photo #step #step #video