Cabbage with turkey in the oven recipe with photo step by step
Step 1: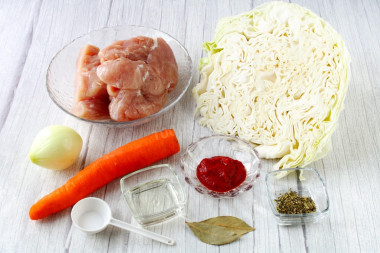 How to make cabbage with turkey in the oven? Prepare the necessary products. I used turkey breast fillets. You can take the fillet from the thigh. Take vegetable oil without smell. Seasonings and spices choose to taste.
Step 2: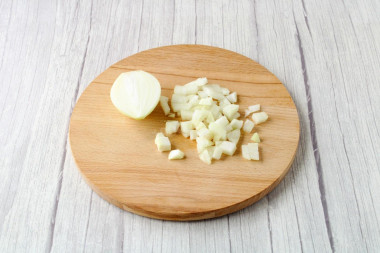 Peel the onion, wash, cut into small cubes or half rings.
Step 3: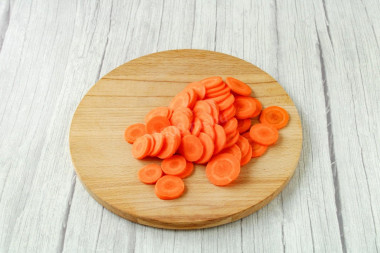 Cut the pre-peeled carrots into thin circles.
Step 4: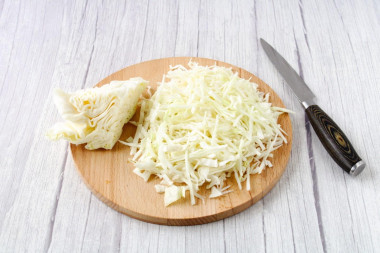 Shred the cabbage into thin strips. At the same time, remove the thickened and hard parts that come across in the leaves.
Step 5: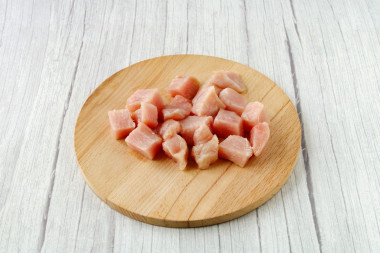 Wash the turkey fillet, dry well. Cut the fillet into small pieces.
Step 6: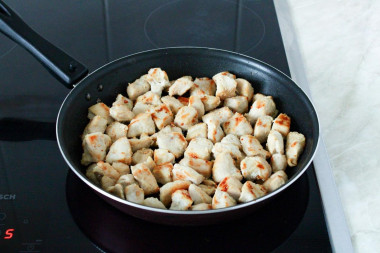 Heat vegetable oil in a frying pan, put the pieces of turkey. Fry the meat over moderately high heat, stirring occasionally, until golden brown on all sides. The crust will seal the juices inside the pieces and keep them juicy.
Step 7: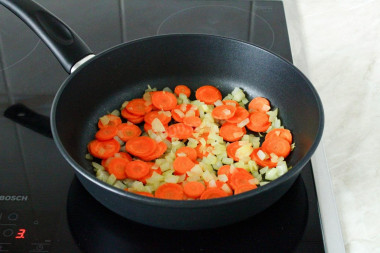 Separately, fry in vegetable oil, stirring, onions and carrots.
Step 8: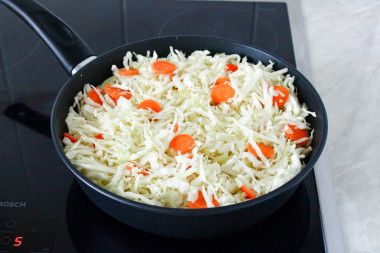 When the vegetables become slightly soft, put the cabbage in the pan, mix. Hold the cabbage, stirring, over medium heat for 10-15 minutes, so that it is soaked with oil from the fried vegetables.
Step 9: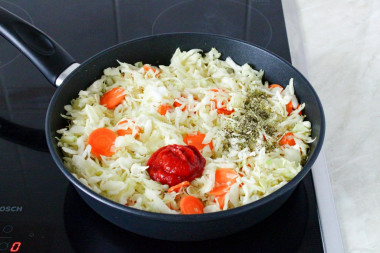 Salt the cabbage, add tomato paste and aromatic herbs, any spices to taste, mix well.
Step 10: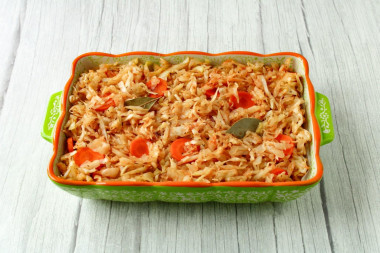 Grease a baking dish with a little vegetable oil. Suitable ceramic, glass heat-resistant form. Lay out the cabbage, smooth it out. Wash the bay leaf, add to the cabbage.
Step 11: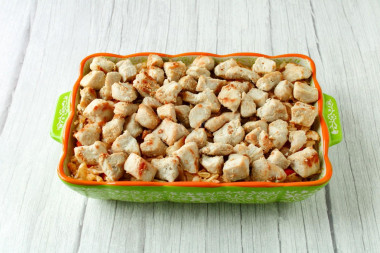 Lay the fried fillet pieces on top.
Step 12: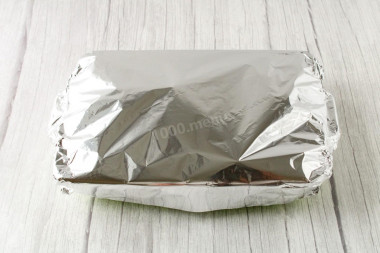 Cover the form with foil on top and place in the oven preheated to 180 C for 45-50 minutes. The cooking time will depend on the quality and juiciness of the cabbage. Young, juicy cabbage cooks faster.
Step 13: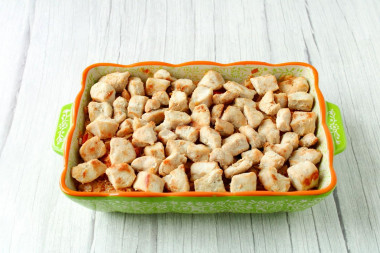 After about 35 minutes, very carefully, so as not to burn yourself, open the foil at one end and check the cabbage for softness. If it is not simmered enough, continue to bake the dish until cooked. Cooking time and mode may vary. Be aware of the specifics of your oven.
Step 14: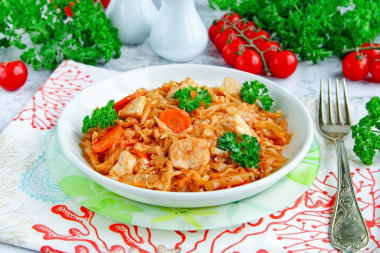 Mix the prepared cabbage with meat, cover the form with foil and let stand for 10 minutes. Then serve. Enjoy your meal!
#Cabbage #turkey #oven #recipe #photo #step #step