Canned cherry plum for the winter – a simple and tasty recipe, how to cook step by step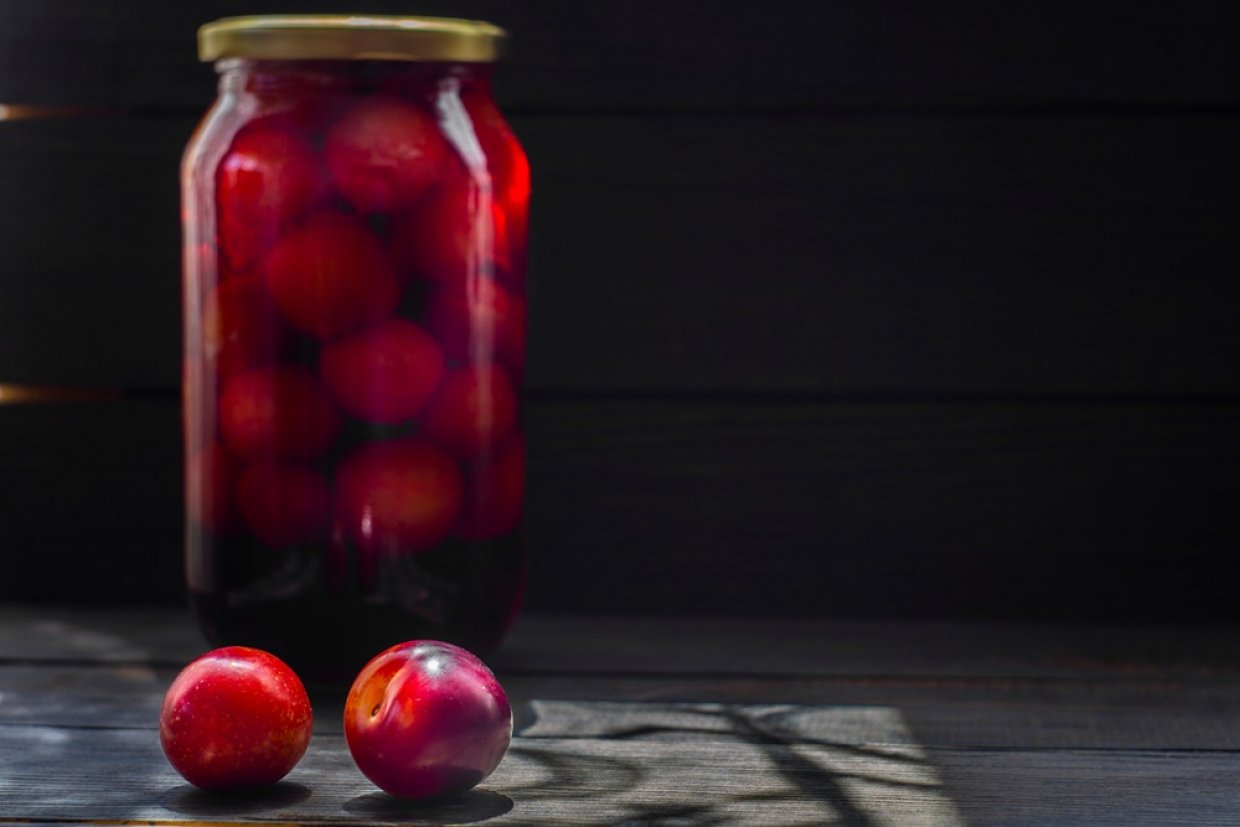 A couple of jars of canned cherry plum will always come in handy in the dead of winter. She has a wonderful sweet and sour taste – exactly what you need for blanks. And she's easy to work with. You don't even have to remove the bones – roll it right up.
Step by step cooking recipe
Put the cherry plum in jars, pour boiling water over it, cover and leave for 20 minutes.
Drain the water, mix with sugar, boil the syrup for 5 minutes and pour over the cherry plum again.
Roll up the cans for the winter.
#Canned #cherry #plum #winter #simple #tasty #recipe #cook #step #step