Canned mackerel – a simple and tasty recipe, how to cook step by step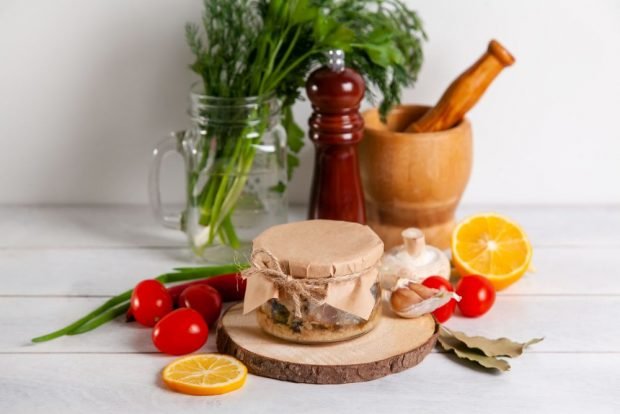 How difficult it is to find delicious canned food in the store: either there is not enough salt, or the fish is not tasty. It is much easier to cook a delicious dish on your own. I tell you the recipe for delicious canned mackerel. Fish can be bought fresh or frozen.
Step by step cooking recipe
Rinse the mackerel, gut, remove the head and tail.
Cut the fish into small pieces, sprinkle with salt and leave for 1.5-2 hours at room temperature.
Place spices and sugar in prepared jars.
Pack the mackerel pieces tightly, leaving one-third of the container free.
Pour in vegetable oil, cover with lids and place in a pot of warm water.
Sterilize canned food for 4 hours, carefully remove and roll up.
#Canned #mackerel #simple #tasty #recipe #cook #step #step