Canned nectarines in syrup for the winter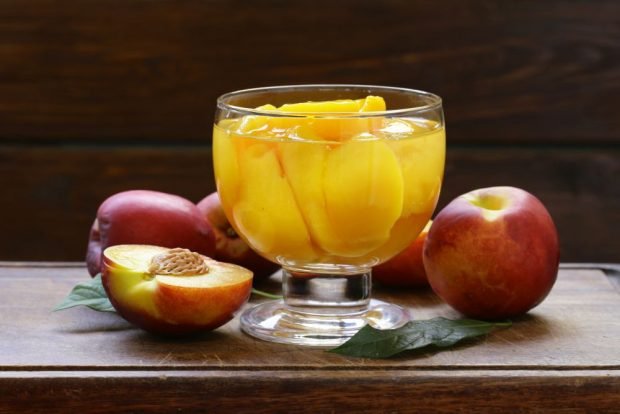 Supermarkets have a large assortment of canned fruits. But it's hard to choose something to your liking. I advise you to think about it in the season. For example, every year I cook canned nectarines in syrup for the winter. It's incredibly delicious!
Step by step cooking recipe
Rinse the nectarine, remove the seeds and peel.
Cut the pulp into slices and place in prepared jars.
Bring water to a boil, add sugar and boil for 3 minutes.
Pour the boiling syrup into the jars and carefully place in a pot of hot water.
Sterilize the nectarine for 5 minutes and roll up.
#Canned #nectarines #syrup #winter