Canned radishes for the winter – a simple and tasty recipe, how to cook step by step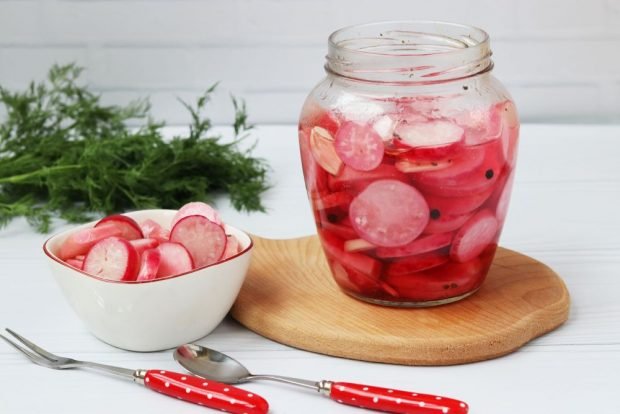 In the summer I try to prepare more salads and vegetables for the winter. Recently I tried to cook canned radishes. This is a complete delight! Crispy, fragrant, with just the right amount of salt and vinegar! From now on, this is one of my favorite dishes!
Step by step cooking recipe
Rinse the radishes, remove the tails and cut into circles.
Mix radishes with black pepper and place tightly in prepared jars.
Boil water with sugar and salt in a small saucepan.
Pour vinegar and hot marinade into jars with radishes.
Roll it up, turn it upside down and wrap it in a warm blanket.
#Canned #radishes #winter #simple #tasty #recipe #cook #step #step