Cheese bread in the oven recipe with photos step by step and video
Step 1: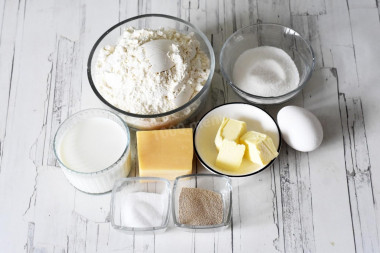 How to bake cheese bread in the oven? First, prepare the necessary ingredients. Use wheat flour of the highest grade. You can replace dry yeast with fresh yeast at the rate of 1:3, that is, you will need 18 g of fresh yeast.
Step 2: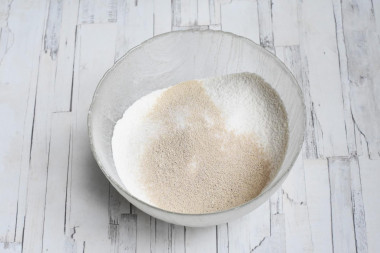 Sift 260 g flour into a bowl. Add sugar, salt and yeast. Stir. If you use dry yeast, you need one that is added directly to the flour, so read the instructions carefully.
Step 3: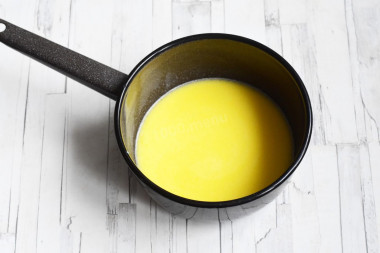 Combine the milk and butter in a saucepan and heat gently to 40°C to melt the butter completely. The mixture must be warm, not hot, otherwise the yeast will die.
Step 4: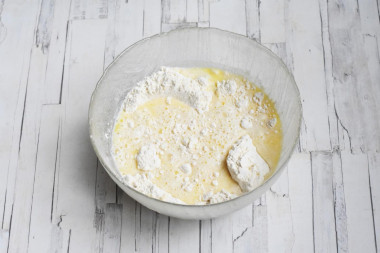 Pour warm milk into flour with yeast and mix.
Step 5: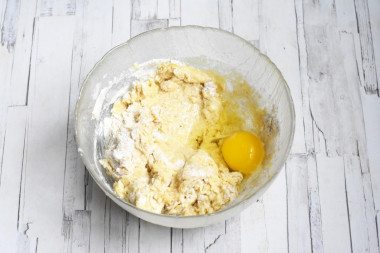 Add egg and mix again.
Step 6: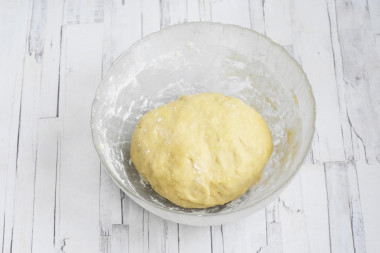 Knead a soft elastic dough, gradually adding the remaining flour. You may need more or less flour, so do not rush to pour all the flour at once – the finished bread can turn out to be tough and tasteless. Watch the consistency. As soon as the dough stops sticking to your hands, then additional flour is no longer needed.
Step 7: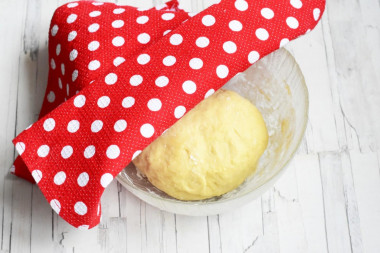 Put the dough in a bowl, cover with a towel and leave for 10-15 minutes.
Step 8: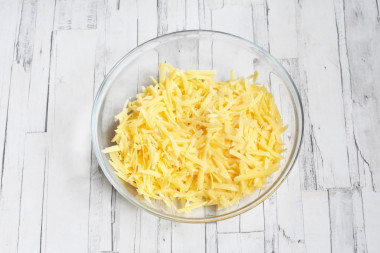 Cheese grate on a coarse grater.
Step 9: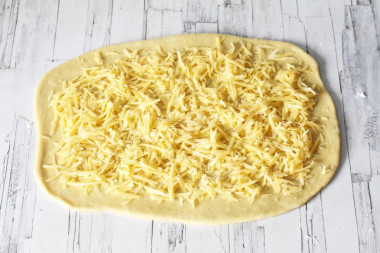 Roll out the dough on a floured board into a 35×25 cm rectangle. Sprinkle the grated cheese evenly over the top.
Step 10: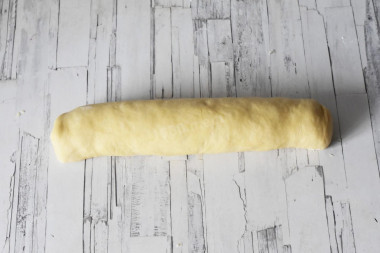 Roll the dough into a tight roll along the long edge.
Step 11: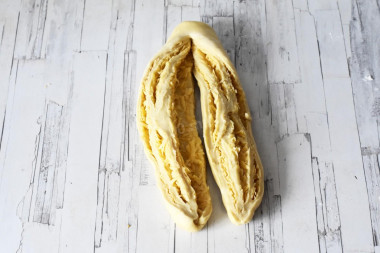 With a knife, cut the roll lengthwise into two parts, without reaching the end. Turn the edges of the roll outward so that the slice with the cheese is at the top.
Step 12: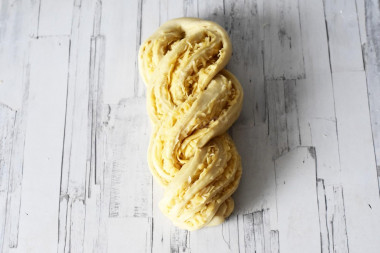 Tie the halves of the roll together.
Step 13: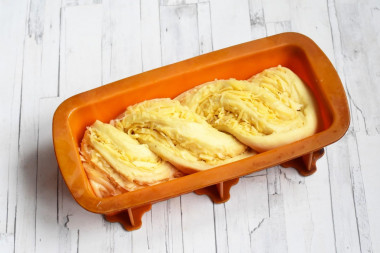 Transfer the blank to a greased rectangular baking dish (mine size is 25×13 cm). Leave the dough for 1-1.5 hours in a warm place to rise.
Step 14: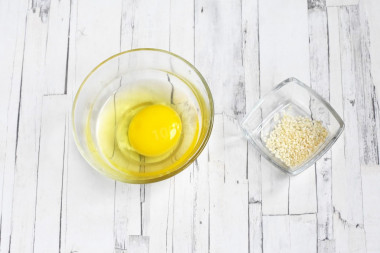 For greasing and sprinkling bread, you will need one egg and a little sesame.
Step 15: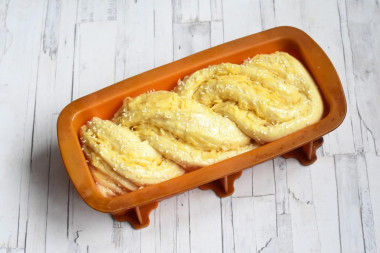 Before baking, brush the risen bread with beaten egg and sprinkle with sesame seeds. Bake the bread in a preheated oven at 180°C for 30-40 minutes until golden brown. The exact time depends on your oven. To make the bread more airy, place a baking sheet with water on the bottom of the oven.
Step 16: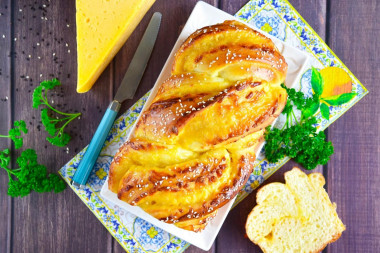 Remove cheese bread from the mold, cut into pieces and serve warm. Enjoy your meal!
#Cheese #bread #oven #recipe #photos #step #step #video