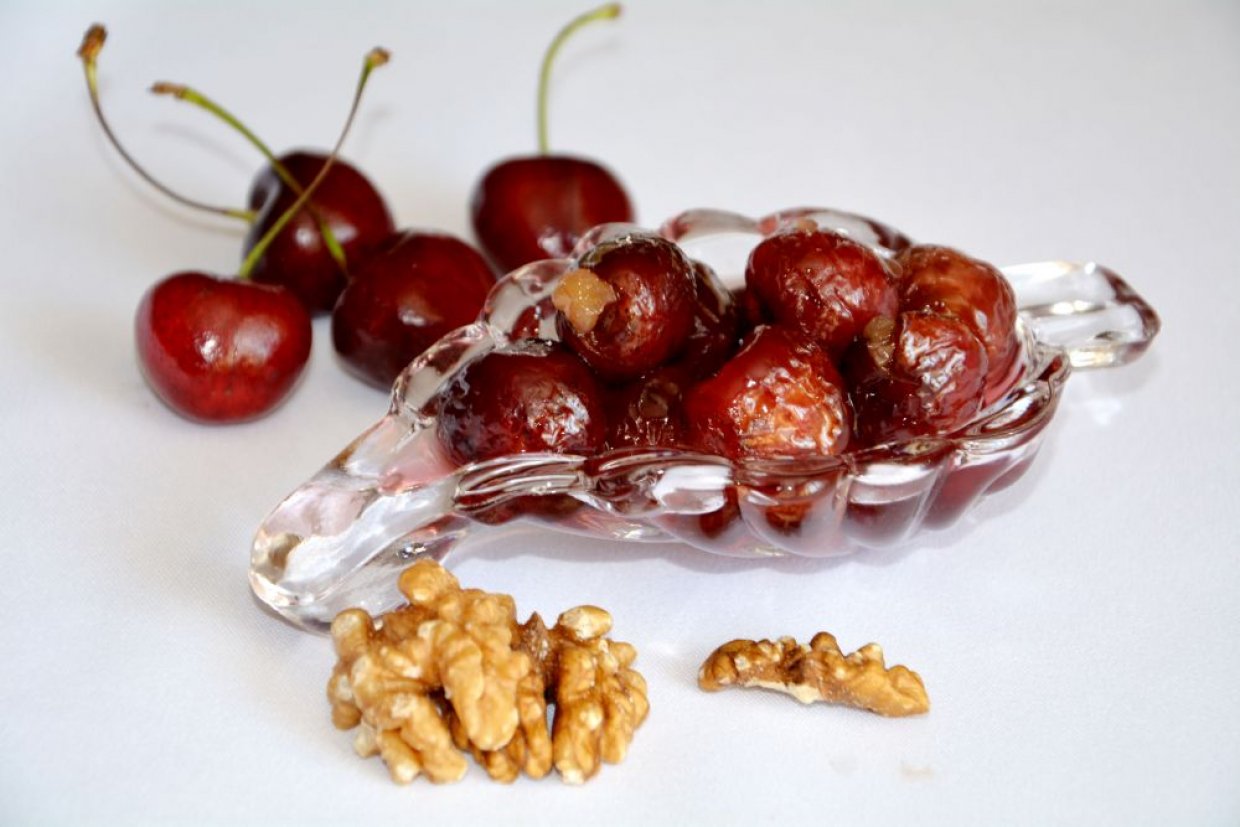 It's time to add some variety to the classic recipes. For example, add walnuts to the usual cherry jam. For safety reasons, I recommend removing the pits from cherries. Everything else is simple and fast.
Step by step cooking recipe
Rinse the cherries under running water, remove the seeds.
In a deep saucepan, mix water and sugar, boil for 2 minutes.
Pour the cherries into the syrup and boil for 5 minutes.
Dry the walnuts for a couple of minutes in a pan and pour into a saucepan with cherries. Boil everything together for 10 minutes over low heat.
Spread the jam in the prepared container, close the lids and wrap a warm blanket for a day.
#Cherry #jam #walnuts