Classic chicken kharcho with rice and potatoes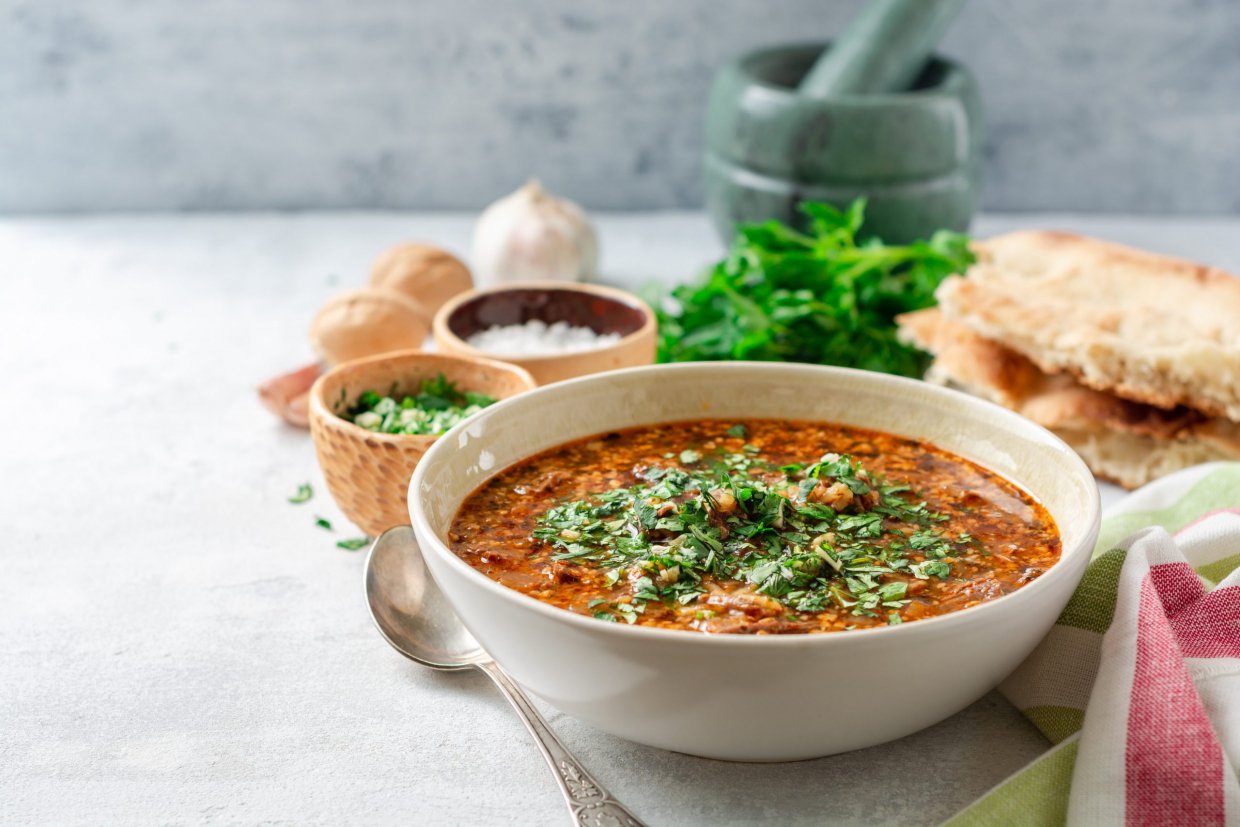 The traditional Georgian dish will be to the liking of everyone who tries it. Rich, classic chicken kharcho with rice and potatoes, spicy smell and piquant taste of spices and herbs. Any lunch will be perfect if kharcho soup is on the table.
Step by step cooking recipe
Rinse the meat, cut it into small pieces. You can use fillet, but I take drumsticks.
Peel the potatoes and cut into cubes. Peel the onion and garlic and chop finely. Wash the tomatoes, separate the pulp from the peel and cut into cubes.
Boil the meat, when it is ready, remove the broth from the heat. Remove the meat and put the broth to cook further. Add potatoes and rice to the broth.
Separate the meat from the bones, tear or cut and send to the potatoes and rice.
Pour vegetable oil into the pan. Fry the onion and garlic until golden brown. Add tomatoes and mix well. Simmer until half cooked and remove from heat.
Add all the spices to the soup, salt, pour the dressing and cook for another 15 minutes. Finely chop the cilantro.
Sprinkle soup with cilantro when serving. You can also add a slice of lemon.
#Classic #chicken #kharcho #rice #potatoes