Classic paella – a simple and delicious recipe, how to cook step by step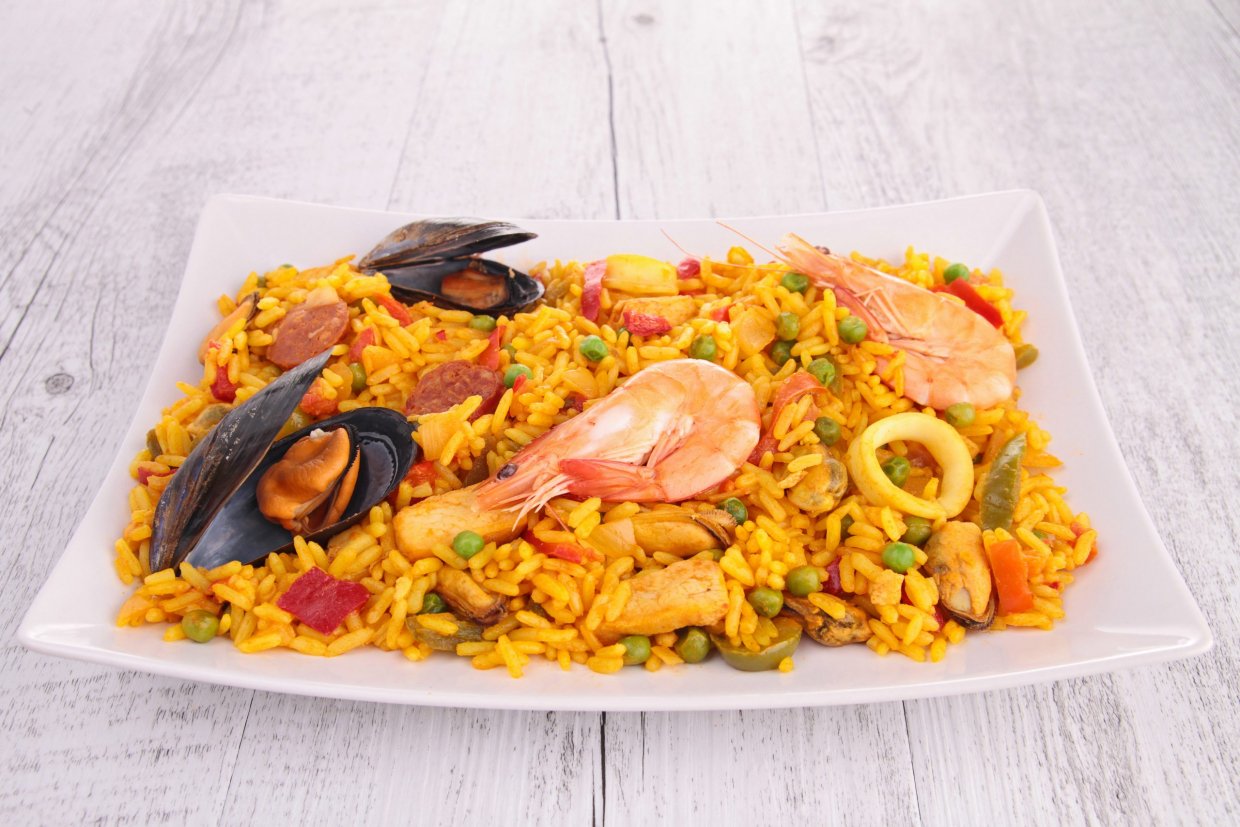 Despite the impressive number of ingredients, the classic paella according to this recipe is prepared quite simply. Follow my step-by-step recommendations to please the family for dinner with an unusually delicious dish of Spanish national cuisine.
Step by step cooking recipe
Finely chopped garlic fry in hot olive oil.
Peel the onion, finely chop, send to the pan with the garlic and fry until transparent.
Scald tomatoes with boiling water, peel, cut into slices.
Send the prepared tomatoes and thinly sliced ​​chili peppers to the pan with the onions.
Rinse the chicken fillet, cut into cubes, put in a pan, fry with vegetables for 5-10 minutes.
Cut the sausage into slices, squid into rings, fish into small pieces. Fry with vegetables and chicken fillet, then add unpeeled shrimps and mussels. Simmer everything together for 7-10 minutes over low heat.
Enter rice, salt to taste, add a little turmeric and paprika, mix. Pour in the broth and wine, stir well and bring to a boil. Then reduce the heat and simmer the paella until the liquid has completely boiled away.
Serve the finished paella hot, garnish with chopped herbs and lemon slices.
#Classic #paella #simple #delicious #recipe #cook #step #step