Coloring whipped cream: tips and tricks
Perfect for decorating sweets, cream is a real joker in the kitchen. So here's how to color whipped cream to get scenographic desserts.
How beautiful are those richly decorated cakes with dollops of cream? Even if prepared with just a few ingredients, they immediately give the idea of ​​a party, but often all that white is a bit too much. So here are our tips on how to color whipped cream using liquid, gel, powder dyes or, better still, natural. Ready to discover all our secrets?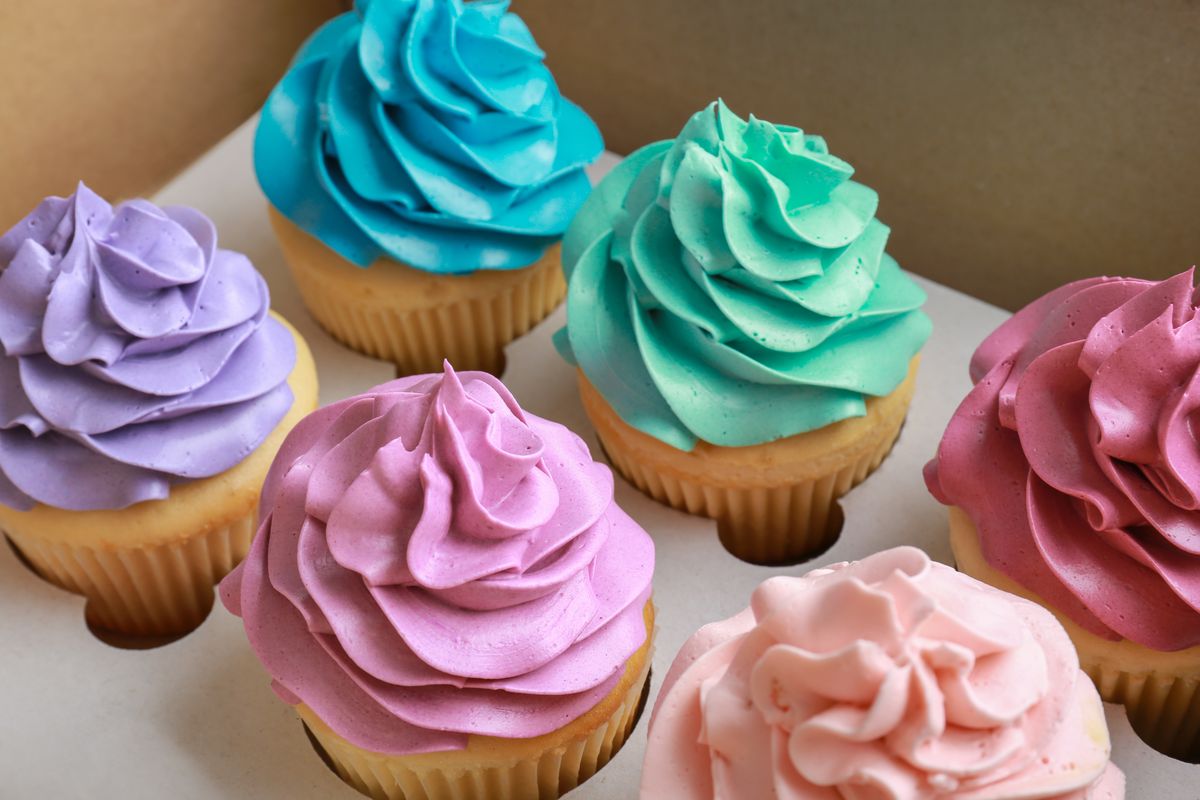 Tricks for coloring whipped cream
First, we recommend using della fresh cream which, unlike the vegetable one, is lighter and easier to work with. To this will then be added dell powdered sugar in quantities equal to about 10% of its weight. That is to say that for 250 ml of cream you will need 25 g of sugar. The cream should then be whipped very cold so for best results put both the briquette and the whisks and the container in the refrigerator for a few hours before proceeding.
Chemical dyes
Once the cream has been whipped, you need to choose the colorant that best suits your needs. If you have already used them you can rely on your experience, vice versa we advise you to opt for some gel dyes: just a few drops are enough to obtain hundreds of shades of color without altering the flavor or texture of the cream.
I liquid dyes instead they allow you to get softer shades of color but, if you overdo it, you risk softening the cream too much. The same goes for i powder dyes which must be diluted in a little water before being used. However, if you have chosen this path anyway and your cream is showing signs of slowing down, don't worry: an extra spoonful of icing sugar or half a spoonful of cornstarch will come to your rescue.
Natural dyes for cream
As for i natural dyes the matter is complicated in the sense that in addition to giving color, they will also give flavor. To get the main colors you can use della pureed fruit and sieved to add a little at a time until you get the desired color or spices. Check out our tips on food coloring to find out which ones you can use. Also in this case the cream could soften too much so add a little cornstarch or icing sugar to restore its consistency.
One last clarification: on the market there are also i spray dyes but the latter are used only to decorate the whipped cream already dressed on the cake, therefore they are not suitable for all uses.
Sign up for the Primo Chef newsletter to find out about new recipes, advice and news. Before anyone else.

Reserved reproduction © 2023 – PC

#Coloring #whipped #cream #tips #tricks