Cowberry jam without cooking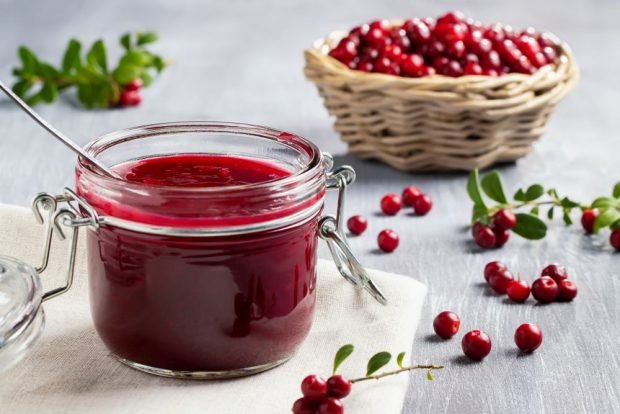 Galina Sandalova, stock.adobe.com
Stocking up for the winter with useful blanks? Do not forget about lingonberry jam without cooking. Just grind the berries in a blender, rub through a sieve and mix with sugar. A spoonful of such a delicacy will replenish the supply of vitamins, invigorate and improve immunity.
Step by step cooking recipe
Rinse the cranberries and lay out to dry on a towel.
Grind ideally dry berries in a blender and wipe through a sieve.
Put the jam in clean, dry jars, sprinkle with a layer of sugar and put in the refrigerator.
#Cowberry #jam #cooking