Cucumber and squash salad for the winter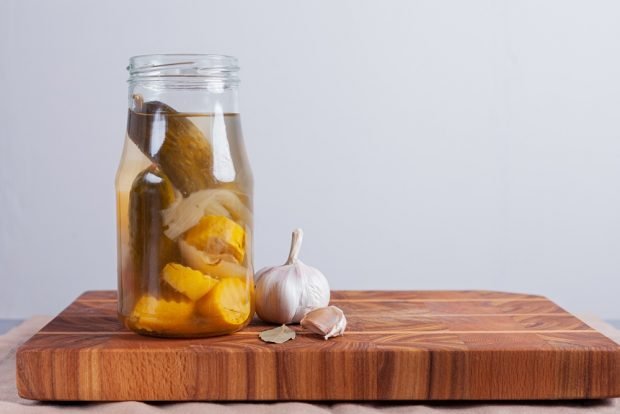 Favorite canned cucumbers will be even tastier if you make a salad out of them. And for a change, I suggest adding patissons to it. These two vegetables are very harmoniously combined with each other, and besides, they are equally available in the high season.
Step by step cooking recipe
Put garlic, greens, a couple of slices of onions, carrots and peppers, allspice and more spices to taste in sterile jars.
Put randomly chopped cucumbers and tomatoes there.
Fill jars with boiling water, cover and leave for 15 minutes.
Drain this water, add salt and sugar, and boil again.
Pour vinegar into the brine, fill the jars again and roll up.
#Cucumber #squash #salad #winter