cup cake recipe. A very quick and delicious dessert!
Making mug cake, also known as microwave mug cake, is child's play. Ready in 10 minutes, here's the recipe!
Craving for sweets suddenly? The solution in these cases is the mug cake! The peculiarity of this cake lies in the fact that it is prepared in very few minutes and directly inside a cup.
The original recipe was born in the USA, precisely to take advantage of the microwave oven: in fact, it will only take you a few minutes – less than 10! – to mix all the ingredients (directly inside the cup), cook in the microwave and savor your treat.
However, no one forbids you to bake the cake in the traditional oven, but in this case you must consider that it will certainly be necessary 10-12 more minutes. Also remember that you must check that the cup is suitable for cooking in the oven, otherwise it could burst.
Try these cupcakes for the breakfast or for a delicious last-minute snack: let's see immediately all the photos, steps of the preparation and the video recipe!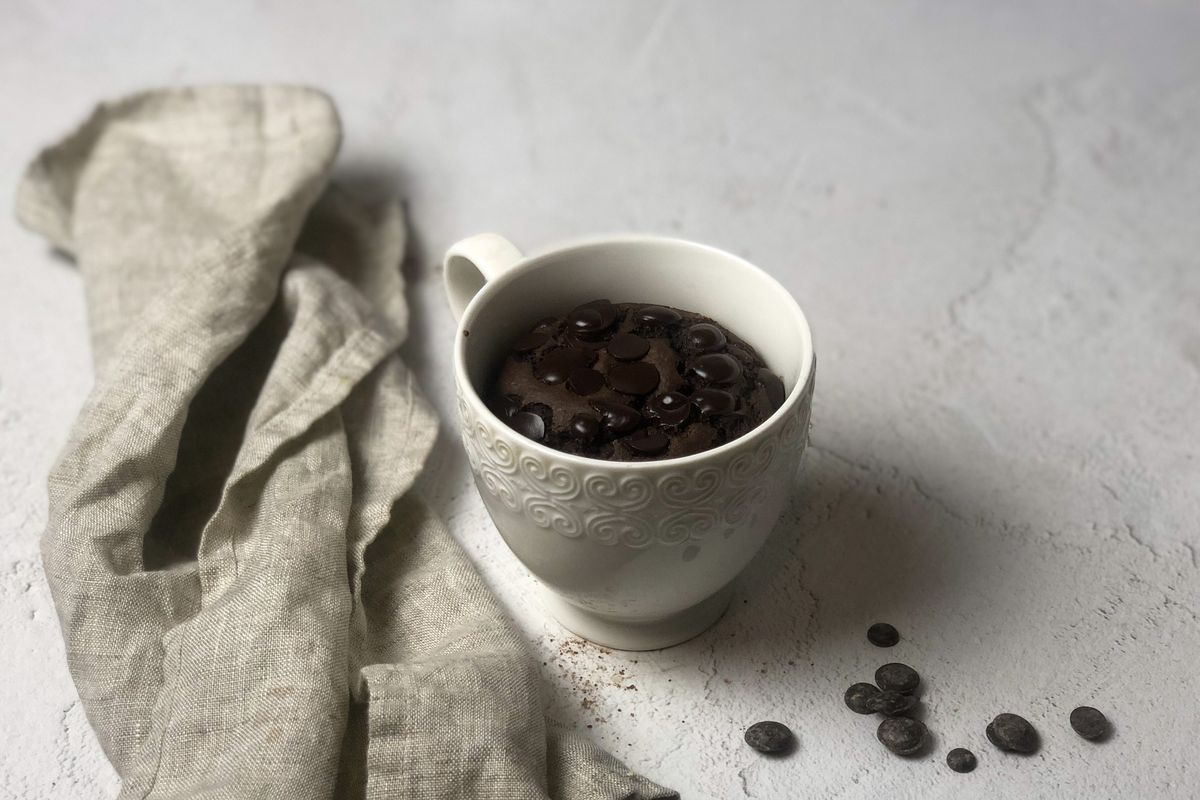 Preparing the cup cake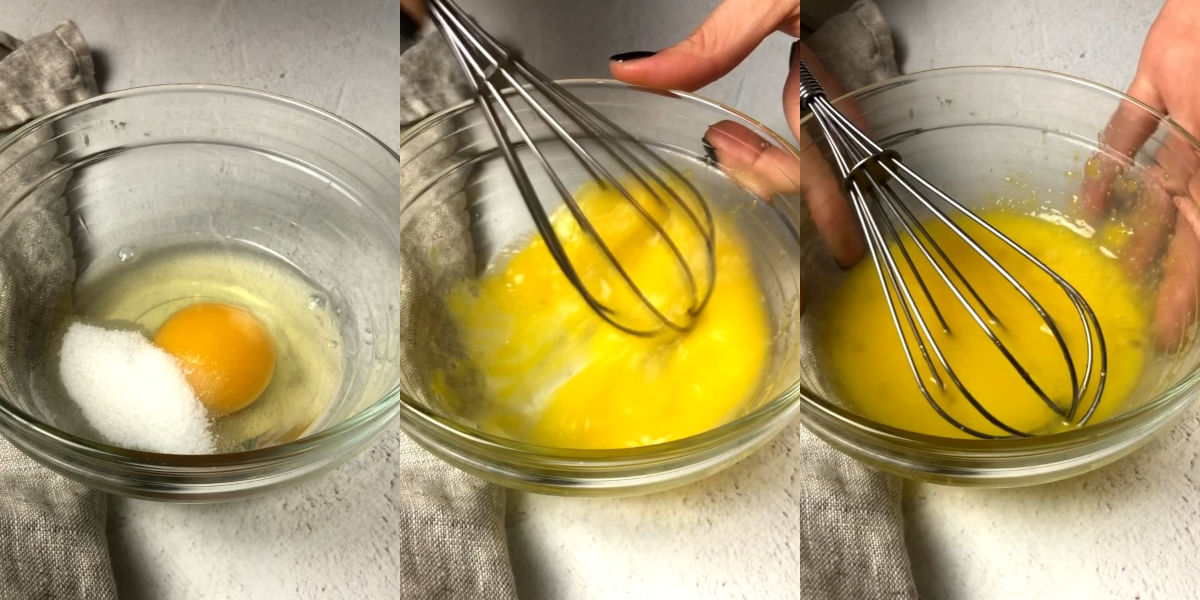 1. First, vigorously mix the egg with the sugar with a whisk, in order to obtain a frothy mixture.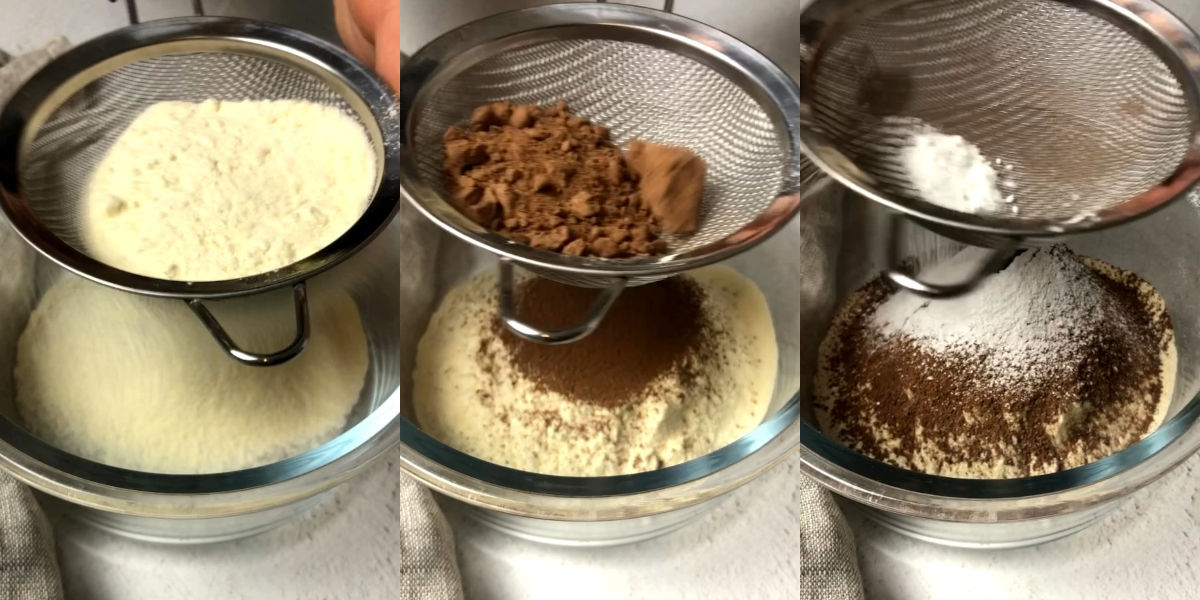 2. In a second bowl, combine the sifted powders (flour, bitter cocoa and baking powder) and mix with a spoon.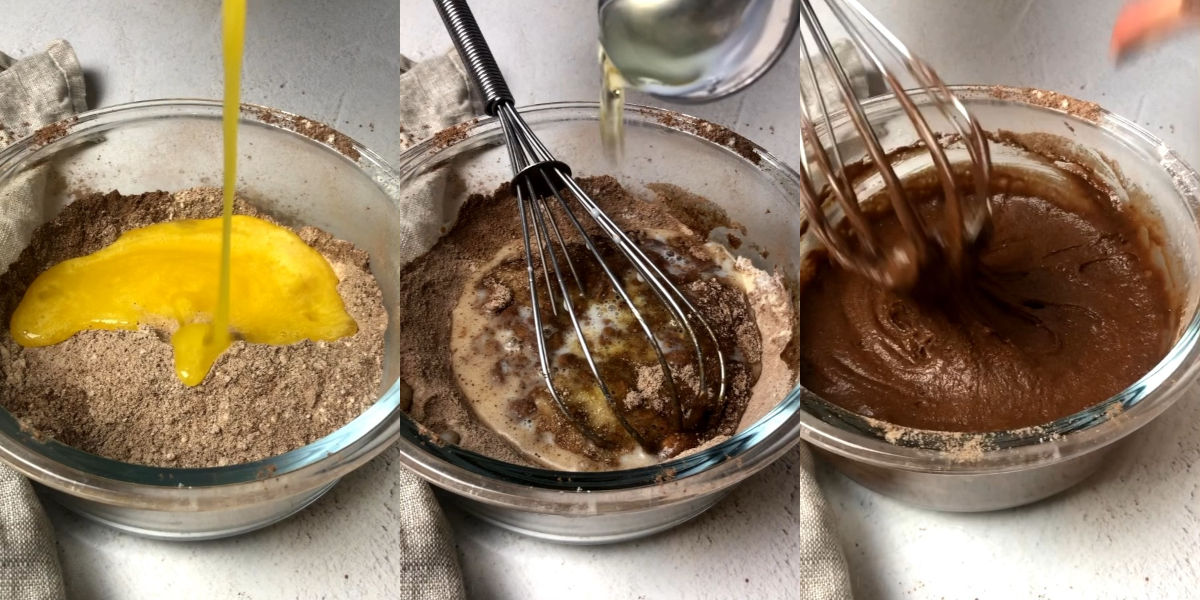 3. Add the powders to the egg and sugar mixture, stirring vigorously with a whisk, gradually add the milk and oil until the mixture is clear and homogeneous.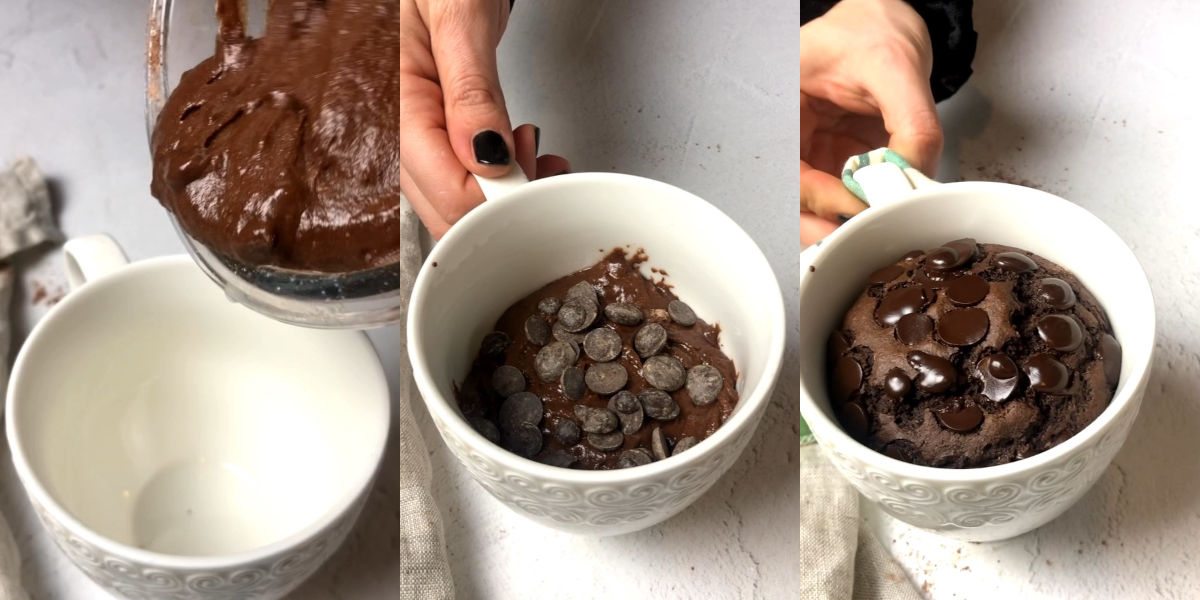 4. Transfer the mixture into a cup or mug, add a handful of chocolate chips and put it in the microwave and cook at 800 watts per 3 minutes. Cover with plastic wrap to prevent it from drying out and smearing the whole oven.
5. When cooked, remove the cake from the oven be careful not to burn yourself. Add a few more drops of chocolate (optional) to taste and serve. To be consumed immediately!
Another recipe to try? Here are 13 quick desserts!
Conservation and variations of the mug cake
It is preferable to consume the cake prepared in this way right away after cooking since it gets tough very quickly.
If you don't have a microwave at home, you can easily prepare this cake in the oven as well classicomaking it cook 180°C for 15 minutes.
Obviously this is a basic recipe that you can rework to your liking even with other ingredients. Instead of cocoa powder, for example, you can use a spoonful of Nutella or chocolate chips.
Obviously, make sure you get your cup have no decorationsotherwise it won't be able to go in the microwave!
Now you just have to discover all our recipes with the microwave!
If you liked the cup cake recipe, discover the preparation video.
Sign up for the Primo Chef newsletter to find out about new recipes, advice and news. Before anyone else.

Reserved reproduction © 2023 – PC

#cup #cake #recipe #quick #delicious #dessert