delicious first course recipe
If you are looking for a tasty first course, capable of making your dinners tasty, risotto with radicchio, gorgonzola and walnuts is for you!
The radicchio, gorgonzola and walnut risotto recipe is typical of the northern regions, in particular of Veneto and Lombardy, but it widespread throughout the boot becoming one of the most popular dishes of Italian cuisine. Perfect for any occasion, from more formal ones to a simple dinner with friends, this risotto is characterized by the typical bitter notes of radicchio which balance perfectly with the strong flavor of gorgonzola and the crunchiness of the nuts. Let's find out the recipe for this creamy and easy-to-prepare first course together.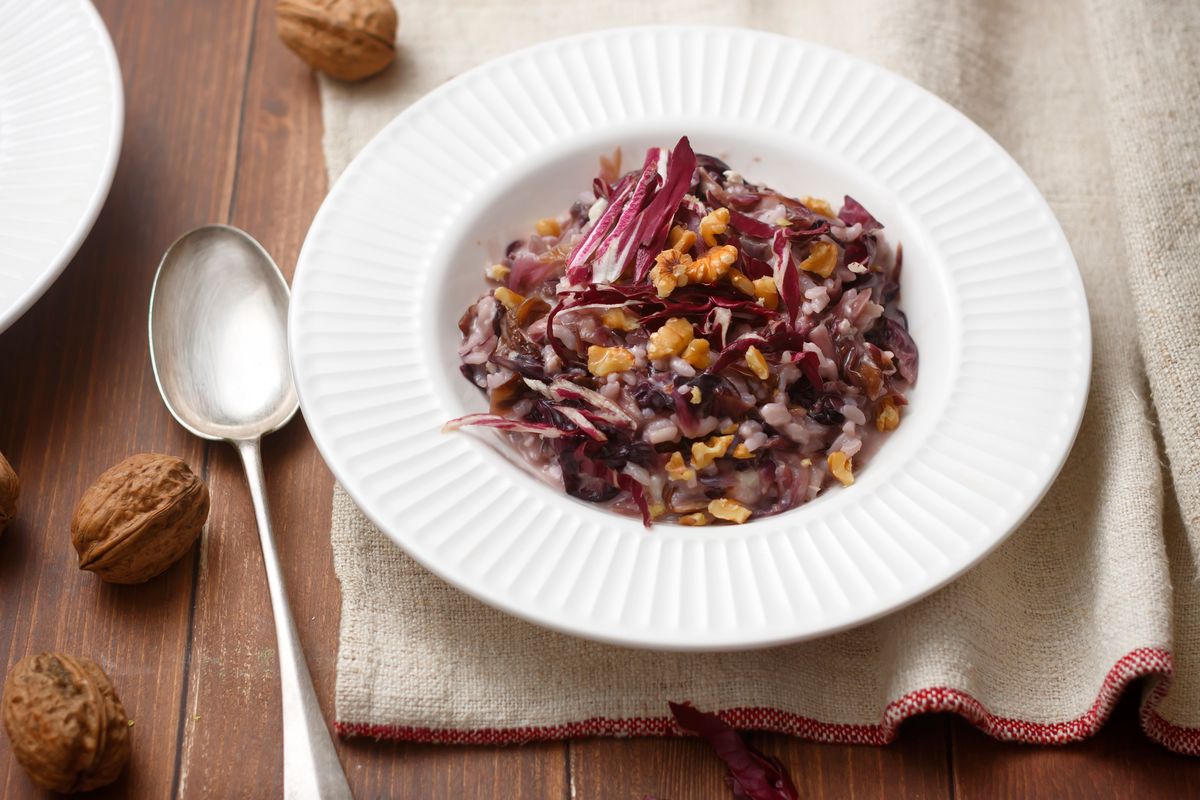 Preparation for the recipe for risotto with radicchio, gorgonzola and walnuts
Start by cleaning the radicchio. Remove the damaged outer leaves, wash it thoroughly under running water and cut it into strips.
Peel the onion and cut it into thin slices. On the side, in a non-stick pan, toast the roughly chopped walnut kernels.
Take a non-stick pan, melt the butter and brown the onion.
As soon as the onion is golden, add the rice and toast it for 2 minutes, then add the white wine.
Add the radicchio and a ladleful of hot, already salted vegetable stock at a time keep stirring. Between one ladleful and another, leave the rice enough time to absorb all the broth.
After about 20 minutes the rice should be cooked. In any case, check the cooking level by tasting it and adding salt and pepper where necessary.
When cooked, turn off the heat, stir the risotto with the gorgonzola cut into cubes and the grated Parmesan cheese (or alternatively the grana padano).
Serve the rice still hot on plates and decorate it with the toasted walnuts.
Risotto with radicchio cream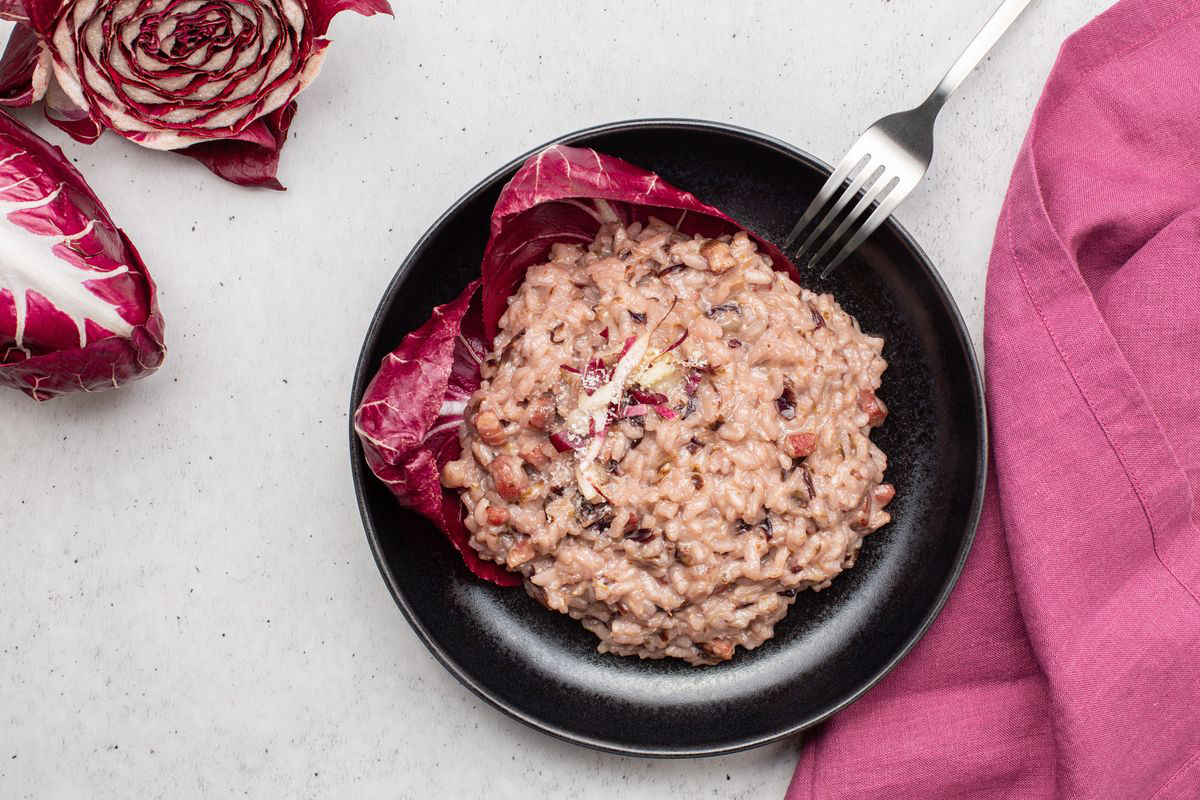 Alternatively, you can divide the quantity of radicchio cut into strips in half, cook part of it in a pan with oil and half an onion and, when it is ready, blend it with a mixer adjusting with salt and pepper and adding a few tablespoons of broth as needed. With the second half, proceed as per the recipe and finally, approx 3 minutes after the end of cookingalso add the radicchio cream and mix well before completing with the creaming.
storage
If you love quick and easy recipes this is definitely for you. But what happens if you haven't adjusted the doses and part of your delicious risotto is left over? There is nothing to worry about. Risotto can be kept in the fridge for 1-2 days. However, it is important to remember that in the latter case the risotto will lose part of its body and creaminess.
Did you like this recipe? Try the radicchio and sausage risotto!
Sign up for the Primo Chef newsletter to find out about new recipes, advice and news. Before anyone else.

Reserved reproduction © 2023 – PC

#delicious #recipe