Dumplings without eggs recipe with photo step by step and video
Step 1: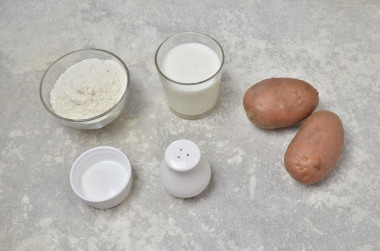 How to make dumplings without eggs? Prepare food. The approximate amount of flour is indicated, it can take more or less, you will look at the test. Kefir is suitable for any fat content, take it out of the refrigerator in advance so that it becomes at room temperature. As a filling, cottage cheese, cherries, cabbage, mushrooms are suitable, I have potatoes.
Step 2: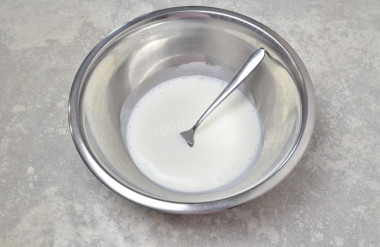 Pour kefir into a bowl, add soda and salt to it. Stir with a fork.
Step 3: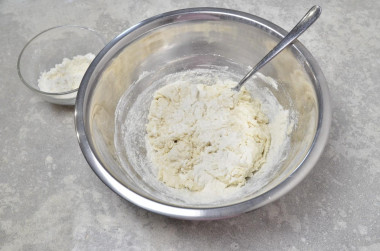 Pour in half the flour, mix the dough again with a fork. Then start adding flour in portions, kneading the dough first with a fork, then with your hand. Stop when the dough stops sticking to your hands and starts to ball up.
Step 4: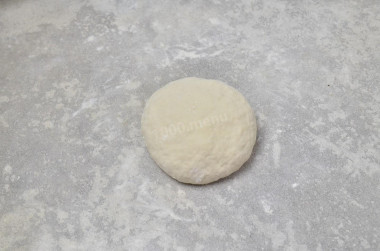 Turn the dough out onto a floured work surface and knead until smooth. If necessary, dust the table with flour, but my dough by this point is almost not sticky. Gather the kneaded dough into a ball, put it in a bowl.
Step 5: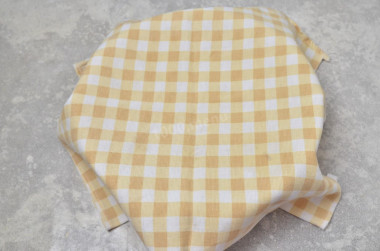 Cover the bowl with a towel and leave the dough to rest for 20-30 minutes. During this time, gluten will develop well in it – the dough will become elastic and will not tear during rolling.
Step 6: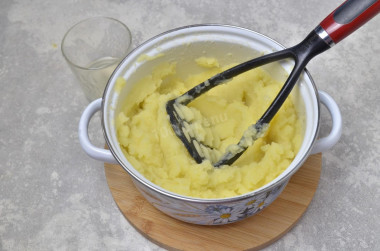 While the dough is resting, prepare the filling. Wash and peel potatoes. Cut the tubers into pieces, cover with water and put to boil over medium heat. Add salt. Boil the potatoes for 25-30 minutes, they should be well pierced with a knife. Drain the water into a glass, leaving some in the saucepan. Mash the potatoes into a puree, adding the remaining water if necessary. If desired, you can add butter or fried onions to it.
Step 7: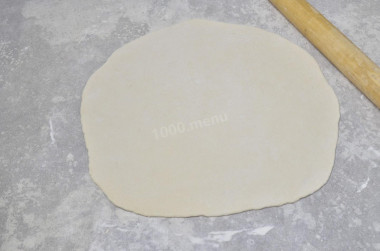 Roll out the finished dough on a table sprinkled with flour into a thin layer. It will be more convenient to do this in parts, cutting off the required amount of dough, and putting the rest back into a bowl under a towel.
Step 8: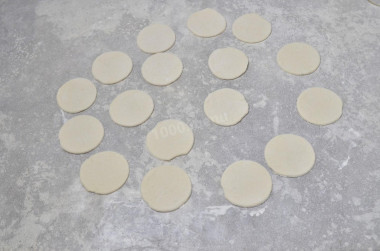 Cut circles from the layer with a suitable shape, I have a glass.
Step 9: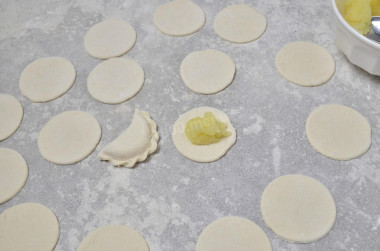 Put a lump of mashed potatoes in a circle of dough. Close up a dumpling in the form of a pie, you can decorate it with a pigtail. Blind all the dumplings in this way.
Step 10: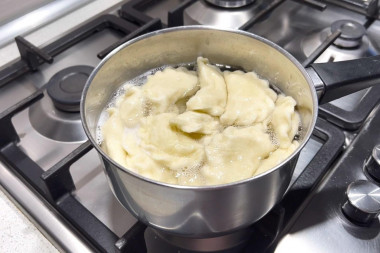 Boil dumplings in plenty of salted water for 5-10 minutes, they should float to the surface.
Step 11: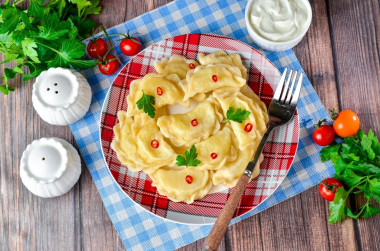 Serve dumplings with sour cream, butter, cracklings or fried onions. Enjoy your meal!
#Dumplings #eggs #recipe #photo #step #step #video