easy recipe (and valuable advice)
From the Aztecs to the present day, here are some tips and the recipe for making Mexican guacamole sauce: delicious and also excellent for health!
It is a Mexican recipe based on avocado: the guacamole sauce has very ancient origins (it is said that the ahuacamolli dates back to the times of the Aztecs) and is now widespread throughout the world, despite the fact that it is usually enjoyed above all in typical restaurants. The fact remains that this cannot be prepared delicious seasoning even at home: the basic guacamole sauce is prepared with avocado and lime, but over the centuries the recipe has also been enriched with other ingredients, from tomato to onion to Tex-Mex sauce with sour cream or mayonnaise.
Guacamole lends itself to various uses: it not only accompanies Mexican food (and therefore tortillas, burritos or tacos) but it is also delicious served with meat, to be served as an appetizer or accompany meat or fish grilled.
To get a perfect avocado dip, you need to choose some ripe fruit. Also remember that this fruit, very rich in potassium and beta-carotene, is excellent for counteracting skin aging and for an anti-cholesterol diet. There are no excuses: let's prepare guacamole together!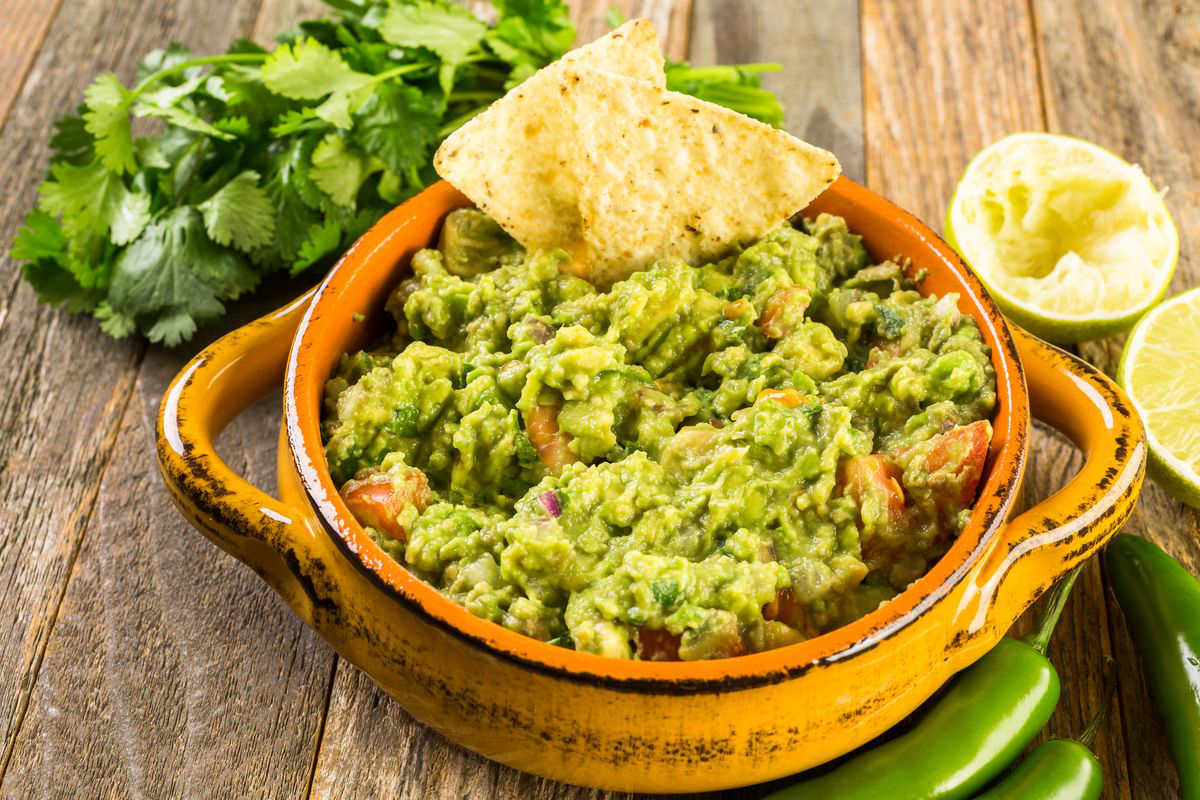 Preparing the guacamole recipe
1. First of all choose 2 medium-small sized and well ripe avocados (alternatively 1 large avocado) cut them in half, removing the stone and the outer skin.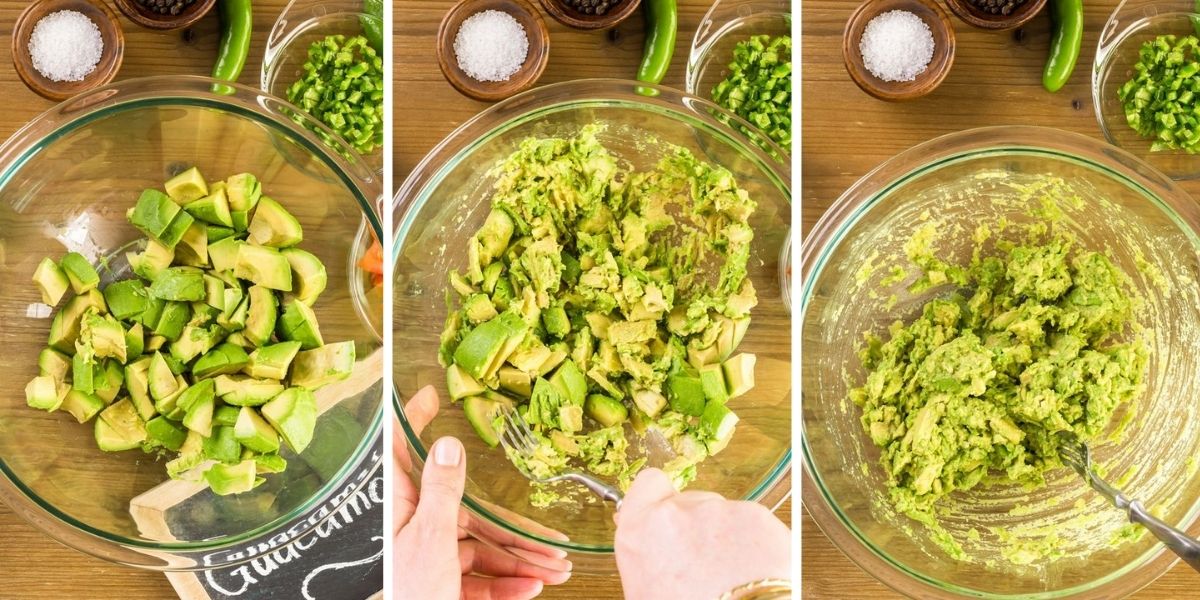 2. Obtain the pulp, cut it into small cubes and mash it with a fork until you get a puree. This is why the choice of avocado is important: it must be soft enough to be worked but not too soft.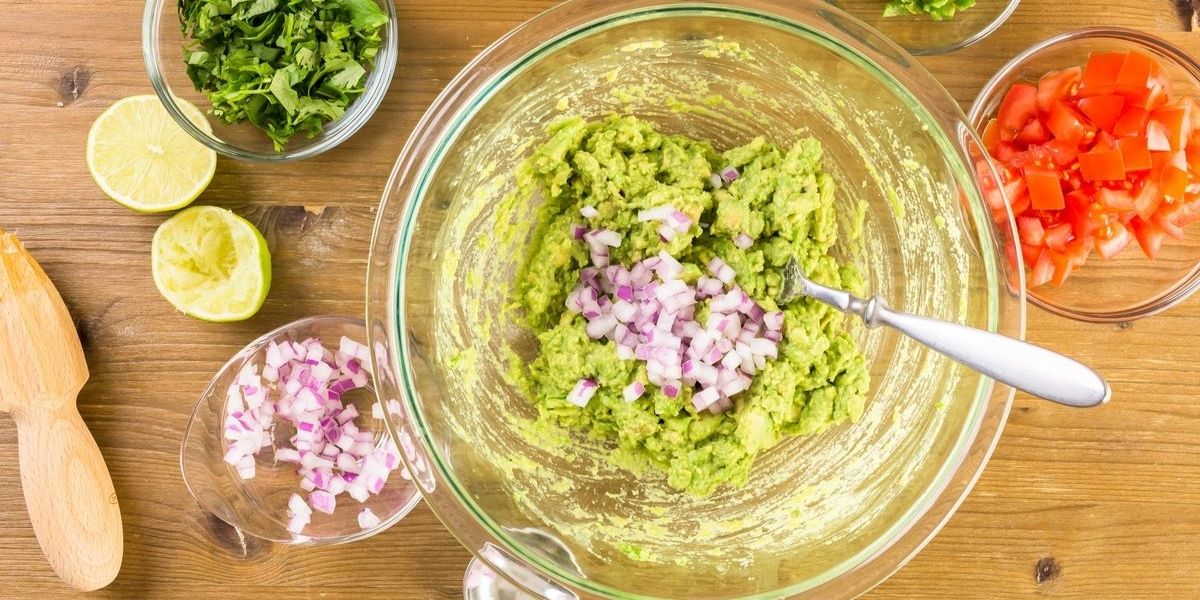 3. It doesn't matter if the result not homogeneous: it will give texture to the cream! To the avocado puree, add the chopped onion.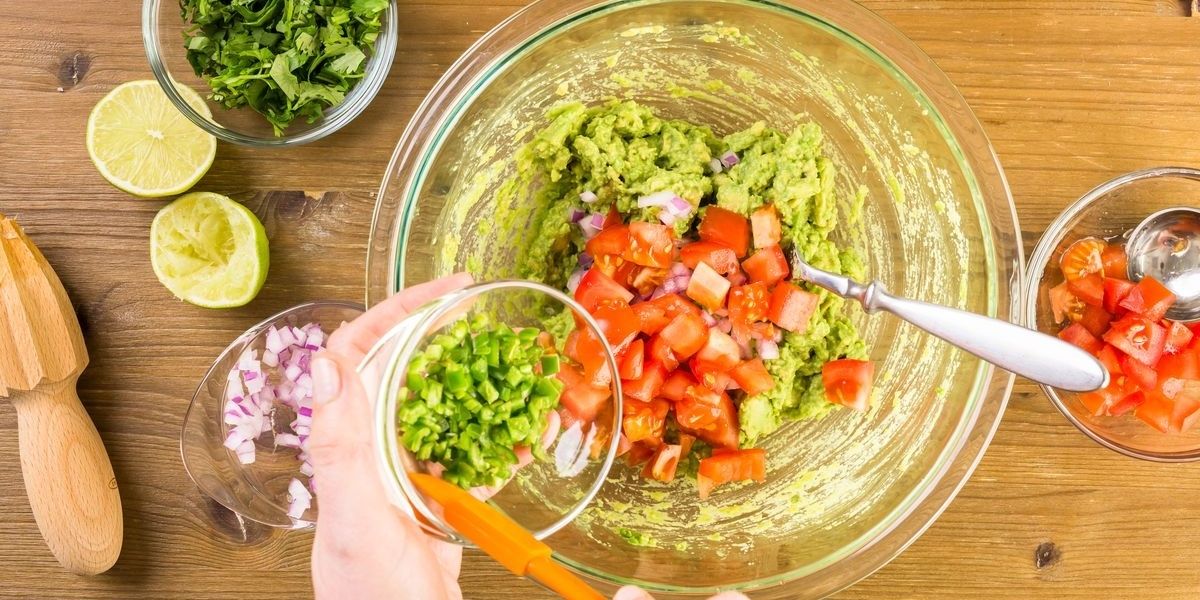 4. Meanwhile blanch the tomatoes so you can peel them more easily. Remove the peel, cut them into very small cubes and remove the seeds, then add them to the rest of the mixture together with the chopped green chilli pepper. small pieces. (If you don't find it on the market, you can use the classic red pepper).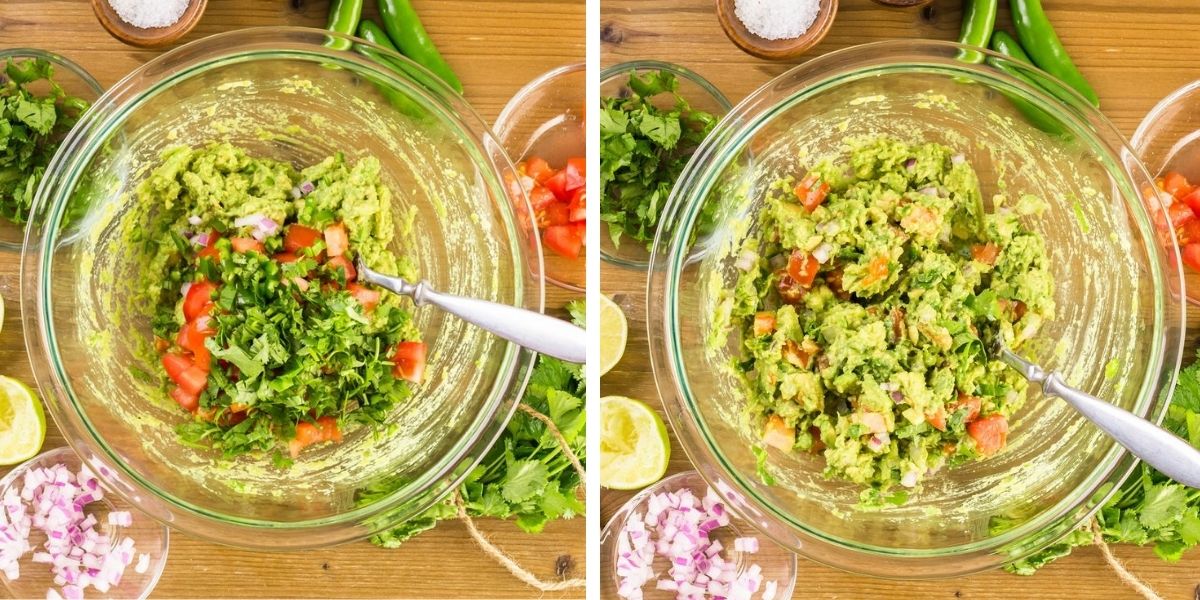 5. Grate the zest of the lime after washing it, and obtain the juice (filtered): add both the grated zest and the puree juice. Then add the freshly chopped coriander, salt and pepper. Drizzle with olive oil and mix well.
6. Your guacamole sauce will have to rest at least 30 minutes: then it will be ready to best accompany your dishes. Enjoy your meal!
Preservation and variations for making guacamole: the quick, no-cook recipe
This sauce would be better eat it right away after preparation to prevent it from turning black (avocado has a tendency to turn black). A trick, if you have made too much, is to transfer it into a jar, coat it with oil and keep it in the fridge for a couple of days. Alternatively, create a vacuum inside the container.
To vary, you can also not add chopped tomatoes or enrich with aromatic herbs such as parsley or coriander.
Like chilli, we recommend the jalapeno, but any variety you can find is fine; you can also omit it if you don't like spicy.
Lovers of this ingredient can't miss all our avocado recipes!
Sign up for the Primo Chef newsletter to find out about new recipes, advice and news. Before anyone else.

Reserved reproduction © 2023 – PC

#easy #recipe #valuable #advice