Eggplant with bell peppers and tomatoes for the winter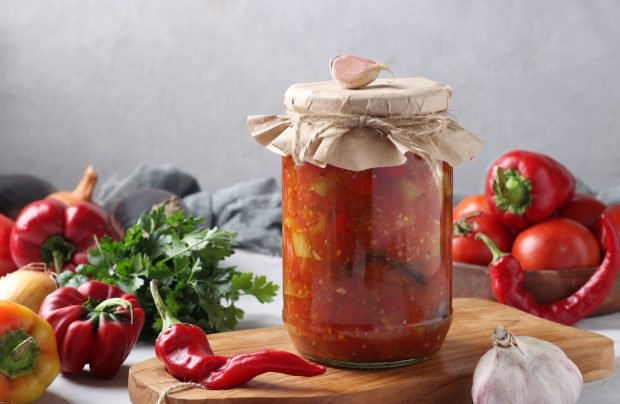 Angela, stock.adobe.com
Today I want to share with you a recipe for a wonderful eggplant appetizer with tomatoes and bell peppers. Such a blank in winter quickly disappears from the shelves of the pantry. It is prepared quickly and simply, from the available ingredients, and the result will pleasantly surprise you.
Step by step cooking recipe
Rinse the tomatoes, remove the stalks, cut arbitrarily, then pass through a meat grinder.
Peel the garlic and chili peppers and also pass through a meat grinder, add to the tomato mass.
Put a bowl of tomato mass on fire, add salt, sugar and vegetable oil, mix well. Bring the workpiece to a boil over high heat, then reduce the heat and boil for another 10 minutes.
Peel the bell pepper from seeds and stalks, cut into medium pieces. Slice the eggplant the same way.
Place chopped peppers and eggplants in boiling tomato sauce, mix gently and bring the workpiece to a boil again. Then boil the vegetables on low heat under the lid for 15 minutes, stirring occasionally.
5 minutes before cooking, add citric acid to boiling vegetables and mix well.
Pack the appetizer in pre-sterilized jars and seal immediately. Turn the jars upside down, wrap and leave to cool completely. Store the cooled workpiece in a cool dark place.
#Eggplant #bell #peppers #tomatoes #winter