everything you can or cannot eat
Here are all the tips for a perfect gluten-free diet, with the list of foods you can eat and those you can't eat.
A gluten-free diet is a diet that does not foresee the assimilation – in fact – of gluten; the latter is a protein complex giftprincipally, in some of the main cereals. Over the years, the number of Italians suffering from celiac disease increases more and more; the AIC, or the Italian Celiac Association, registers around 10,000 new diagnoses a year. Currently, in fact, there are approximately 600,000 people with celiac disease in Italy.
In the last decade there has been an exponential increase in these cases which, probably, would be due to the greater consumption of more processed and gluten-based food products. Currently, to avoid risks related to the assimilation of products that could create physical ailments, there is an enormous quantity of products suitable for a gluten-free diet on the market. Here is a guide to lead a gluten-free diet.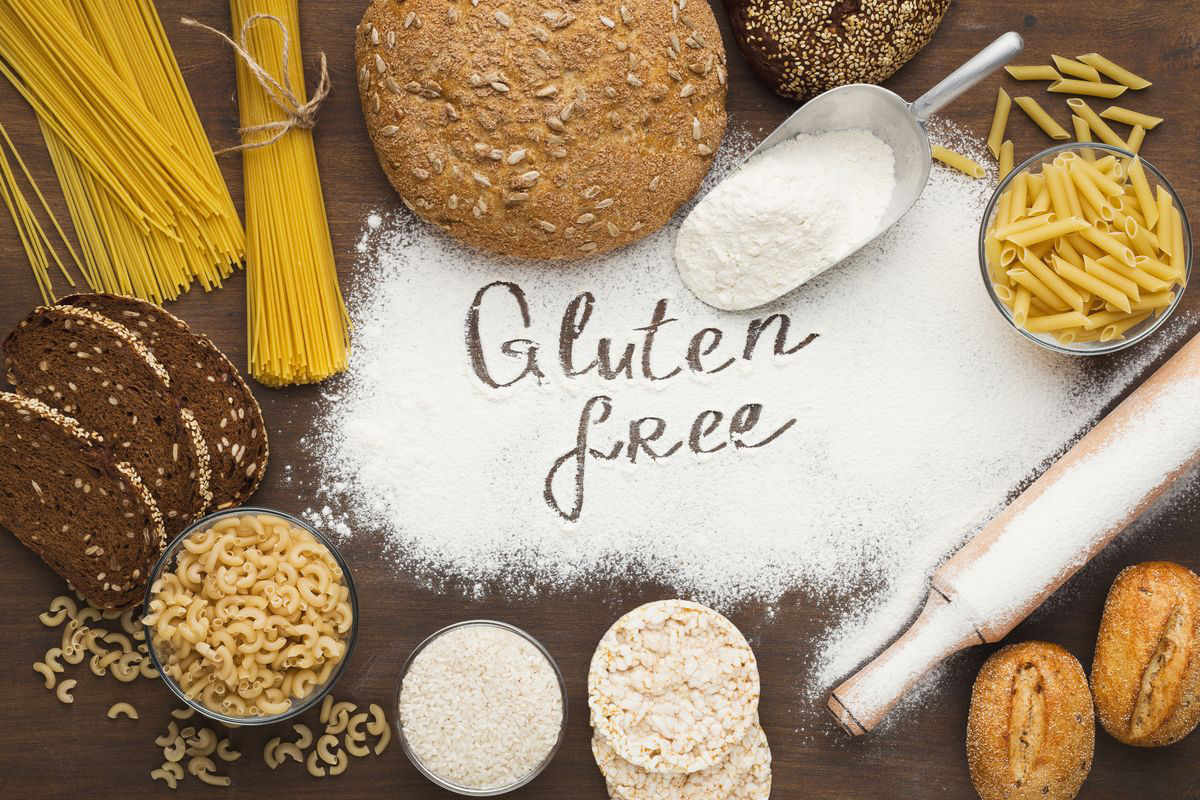 Tips for a gluten-free diet: the list of prohibited foods
Gluten is mainly contained in cereals such as wheat, oats, barley, spelt, rye and kamut; but also in less common cereals such as triticale, greunker and spelled. For this reason, a gluten-free diet prohibits the assimilation of flours, semolina, starches and cereal flakes made from these cereals. Similarly, products made with this type of flour should be avoided: creams, pasta, bread, pizza, focaccia, taralli, wraps, breadsticks, polenta should therefore be banned.
Generally, it's always best to check the label of a given product: knowing what type of flour they were made with. This discourse also concerns sweet foods, such as cakes, pastries or biscuits which generally require the use of flour or starch. Likewise, the use of breaded or floured foods is not recommendedincluding meatballs or cutlets, e cooked in sauces thickened with cereal-based floursan example is bechamel (alternatively, you can make a gluten-free bechamel at home).
Among the foods that should be avoided there is also frozen and pre-cooked fish. Traces of gluten are also contained in malted yoghurt, instant coffee or malt or barley coffee, as well as in malt or barley-based beer. Like flour, sourdough or sourdough should also be avoided; cous cous and dehydrated and floured fruit also follow.
Foods allowed in a celiac diet
Nowadays, gluten-free products are many and easily available and this allows you to have a varied and balanced diet. Certainly, the suitable foods are those based on gluten-free cereals; among these we find those based on rice, oats, buckwheat, corn, millet, quinoa, amaranth and sorghum. However, they should not be processed with other grains which contain gluten. One piece of advice is to prepare homemade products, which you can be sure of because you make them yourself: such as gluten-free sandwiches or bread with hemp flour and buckwheat. Many other sweet-based recipes, then, allow you to indulge in some delights during the day; don't miss the preparations for a gluten-free lemon cake or gluten-free ladyfingers. The menu for a gluten-free diet also contains meat and fish, vegetables and legumes, fresh fruit and dried fruit. Among the allowed foods there are also the eggil milk and all its derivatives.
While you have to be careful pork sausages and cured meats (which may contain traces of gluten), instead you can consume lard, bresaola, raw ham and speck. In addition, attention must be paid to the labeling of all foods that are allowed but are long-lastingsome examples are: long-life cream, yoghurt of any kind, grated cheese or sliced ​​melted cheese.
Sign up for the Primo Chef newsletter to find out about new recipes, advice and news. Before anyone else.

Reserved reproduction © 2023 – PC

#eat