Fajitas at home recipe with photo step by step and video
Step 1: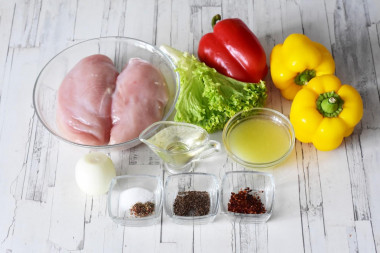 How to make fajitas at home? A very simple, quick and affordable meal. First, prepare the necessary ingredients according to the list. Instead of breast fillet, you can use thigh fillet. You can also substitute chicken for turkey or other meat of your choice.
Step 2: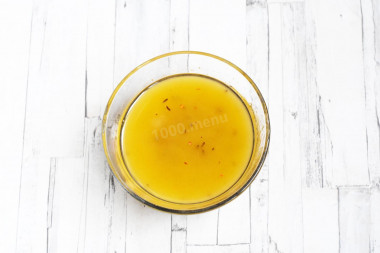 In a bowl, mix vegetable oil, lime juice, cumin and hot pepper flakes. If you do not want the dish to be spicy, you can replace hot peppers with paprika flakes. Lime juice can be replaced with lemon juice.
Step 3: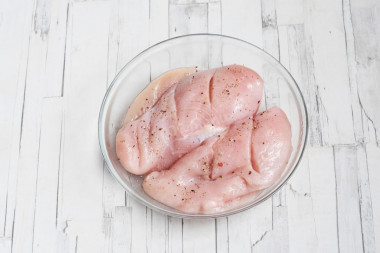 Wash the chicken fillet, dry it, sprinkle with salt and black pepper.
Step 4: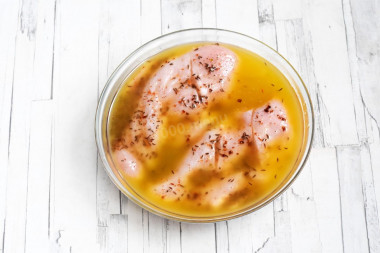 Pour the marinade over the chicken and leave to marinate in the refrigerator for 1-2 hours.
Step 5: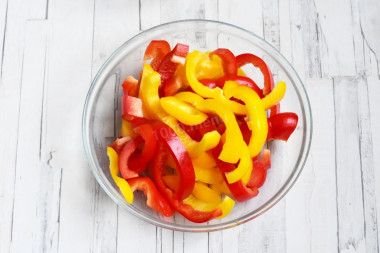 Peel the bell pepper from the seeds and cut into large strips. To make the dish beautiful and bright, take peppers of different colors.
Step 6: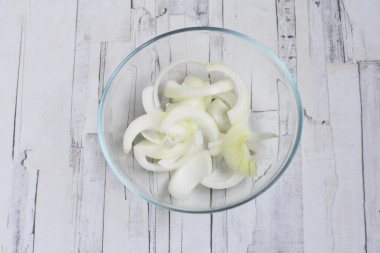 Peel the onion and cut into half rings.
Step 7: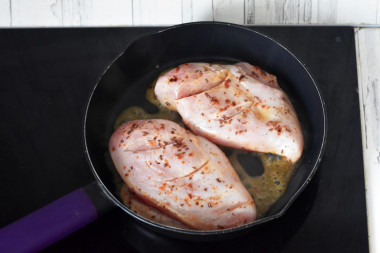 Add the chicken to the skillet, add a little marinade and sear over medium-high heat for about 8 minutes on each side, or a little longer, until done and golden brown.
Step 8: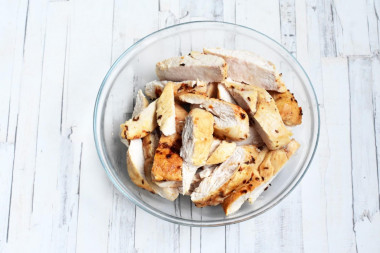 Let the chicken cool slightly, then cut into medium slices.
Step 9: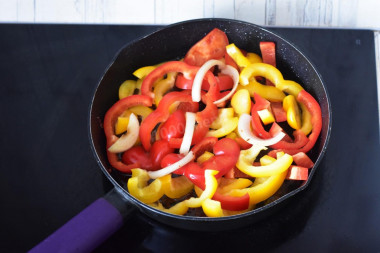 In the pan where the chicken was fried, put the bell pepper and onion. Fry everything together over medium heat for 5-7 minutes. Salt and pepper the vegetables at the end.
Step 10: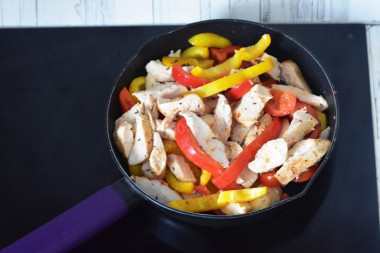 Return the chopped chicken to the skillet with the vegetables. Heat everything together over low heat for another 5 minutes.
Step 11: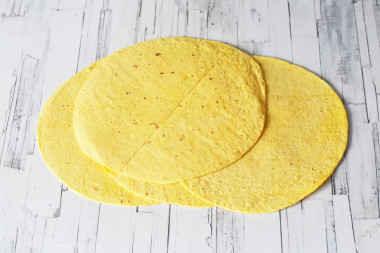 Fajitas are traditionally served with wheat or corn tortillas. Flat cakes can be served separately from the chicken or put the filling in the cake itself, which looks more elegant and is convenient to eat.
Step 12: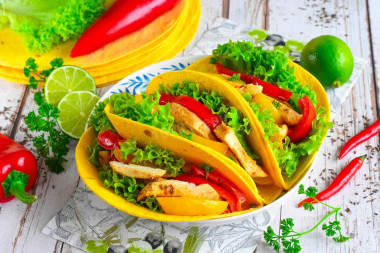 Place 2 lettuce leaves in the center of each corn tortilla. Top with fried chicken and vegetables. Sprinkle with chopped parsley, if desired, and serve. Enjoy your meal!
#Fajitas #home #recipe #photo #step #step #video