Finnish-style cucumbers with mustard seeds for the winter in jars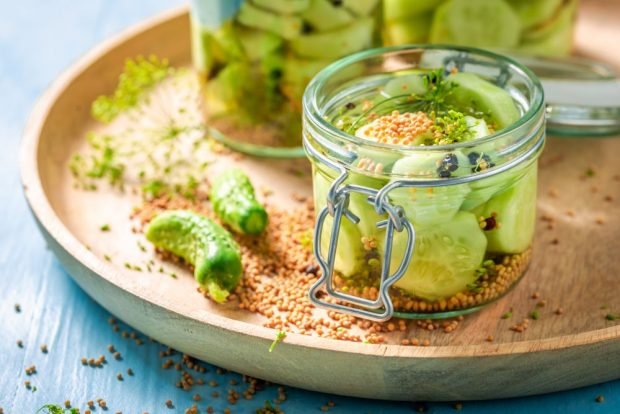 shaiith, stock.adobe.com
Simplicity is the main feature of this recipe. No fillings, sterilization and other complex processes. Finnish-style cucumbers with mustard seeds are spicy and fragrant. Ready vegetables should have a pronounced sweet and sour taste.
Step by step cooking recipe
Peel cucumbers and cut into thick circles.
Boil water in a large saucepan, add vinegar, dill, spices, sugar and salt.
Add cucumbers and boil for 3-4 minutes.
Arrange the boiled cucumbers in prepared jars, fill with the remaining marinade and roll up.
#Finnishstyle #cucumbers #mustard #seeds #winter #jars