Fish in a creamy sauce in a pan recipe with step by step photos and video
Step 1: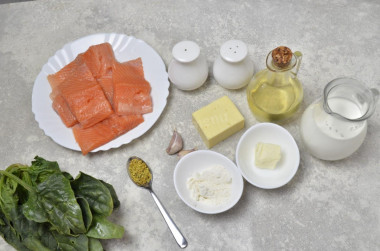 How to stew fish in a creamy sauce in a pan? Prepare food. Any red fish is suitable – salmon, trout, salmon, pink salmon, chum salmon, coho salmon. I have a trout fillet. This recipe can also be used to cook steaks or regular fish pieces. The broth is suitable for vegetable or fish, but you can use plain water. Cream will do 10 or 20%.
Step 2: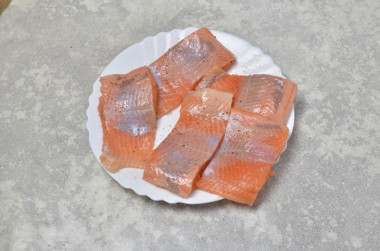 If your fish is frozen, then defrost it first by transferring it from the freezer to the bottom shelf of the refrigerator – this way the process will be most delicate and the fish will not be dry. Salt and pepper the pieces on each side.
Step 3: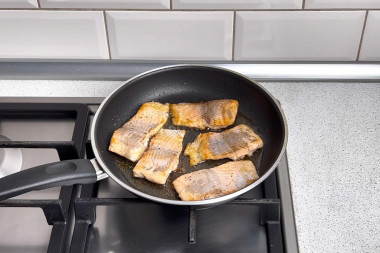 Heat vegetable oil in a non-stick frying pan, set heat to medium. Lay the fish pieces on it. Fry them first on one side until golden brown, it will take about 5 minutes, then turn over to the other. Do not overdry the fish, if the pieces are thin, you can reduce the frying time.
Step 4: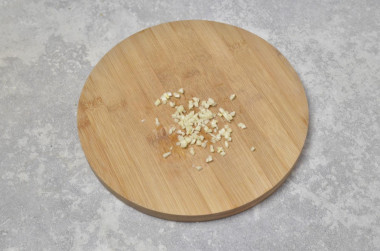 While the fish is frying, prepare other foods. Peel the garlic and cut into small cubes.
Step 5: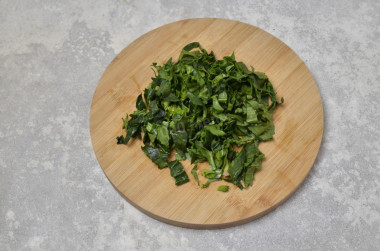 Wash spinach and pat dry. Cut it into small pieces.
Step 6: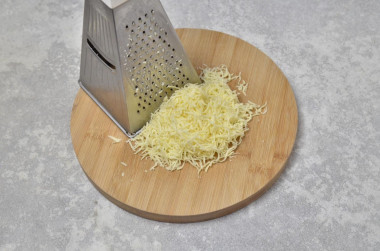 Grate the cheese on a medium grater so it melts faster. Any cheese is suitable for this dish – hard, semi-hard, soft, such as mozzarella. The main thing is that it should be tasty, of high quality, without substitutes for milk fat and melt well.
Step 7: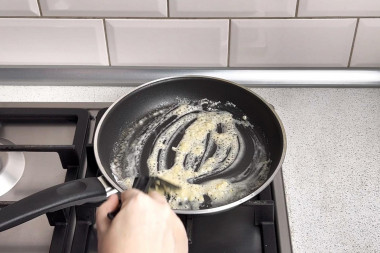 Remove the fried fish from the pan, wipe off the oil. Pour a little vegetable oil on it again and put a cube of butter (adding vegetable oil will prevent the butter from burning). Put the garlic in the oil, fry a little until a pleasant smell. Add the flour and stir quickly so that the flour absorbs all the oil.
Step 8: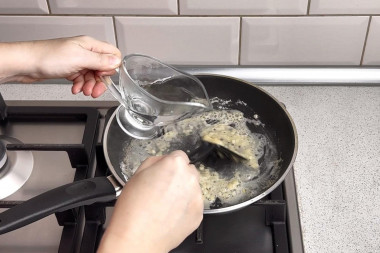 Then pour in the hot broth or water in a thin stream, while working vigorously with a spatula so that no lumps form. Slightly boil the mass until thick.
Step 9: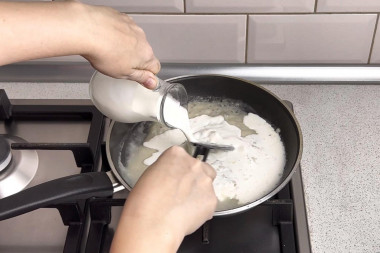 Pour in the cream, also stirring constantly. Add spices suitable for fish, I have lemon pepper.
Step 10: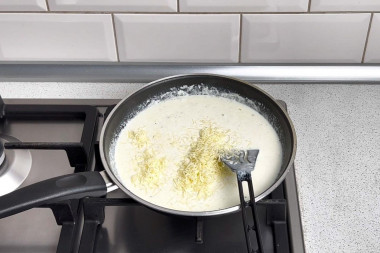 Pour the grated cheese into the pan, mix. Boil the sauce over low heat until the cheese is melted.
Step 11: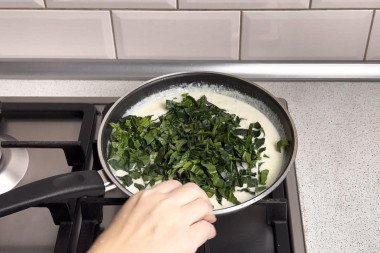 Add spinach, stir. Sweat the sauce to desired thickness. If, on the contrary, it turns out to be too thick, dilute the sauce with water. Taste it, adjust if necessary.
Step 12: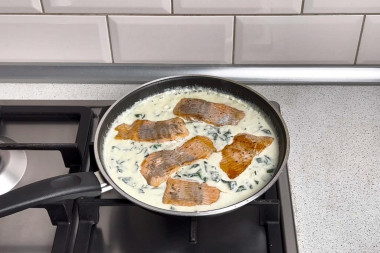 Put the pieces of fried fish in the sauce. Extinguish them for a couple of minutes, then turn off the heat.
Step 13: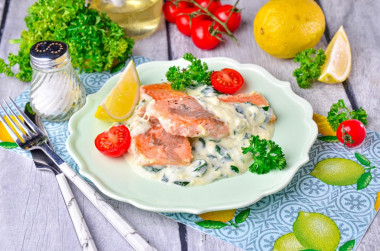 Serve fish stew with sauce. Boiled potatoes, pasta or rice are suitable for garnish. Enjoy your meal!
#Fish #creamy #sauce #pan #recipe #step #step #photos #video