Garlic sauce with sour cream and mayonnaise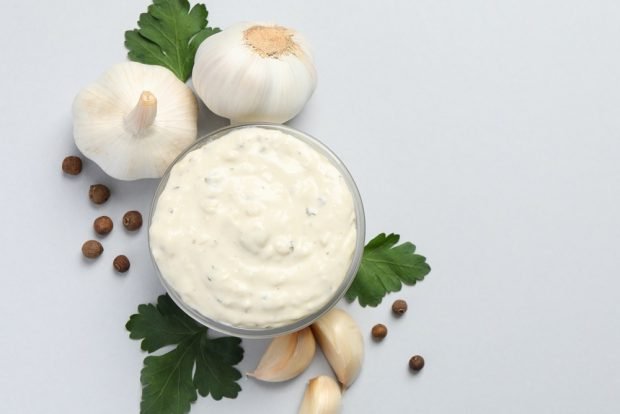 Atlas, stock.adobe.com
I love garlic sauce not only for its bright taste, but also for its incredible ease of preparation. For example, such an option based on sour cream and mayonnaise is done in just a matter of minutes. Unless you can let it brew a little, but this is not necessary.
Step by step cooking recipe
Pass the garlic through a press.
Mix all the ingredients for the sauce.
#Garlic #sauce #sour #cream #mayonnaise