Georgian-style satsebeli from tomatoes with spices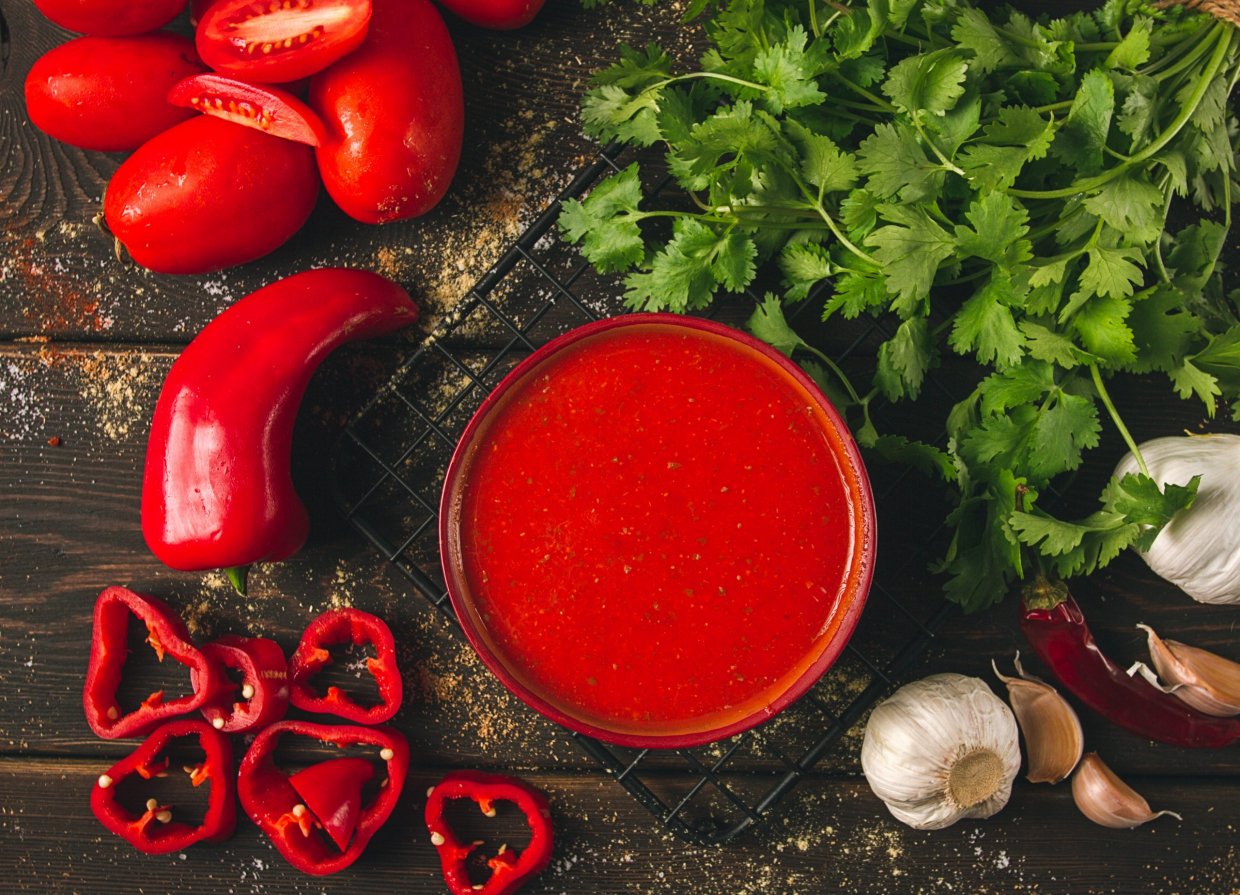 Wonderful satsebeli sauce, which is prepared in Georgian style from tomatoes and peppers with spices, can be used with fish, meat, shish kebab or simply spread on bread.
Step by step cooking recipe
Wash and clean all vegetables well. Pass vegetables through a meat grinder.
Pour the mixture into a saucepan and place over medium heat.
Stir constantly. When the sauce boils, add salt, sugar and spices. Simmer the sauce for another 10 minutes.
Chop the cilantro. Sprinkle the finished sauce with cilantro, mix and serve with meat, fish or bread.
#Georgianstyle #satsebeli #tomatoes #spices