Gooseberry jam with agar-agar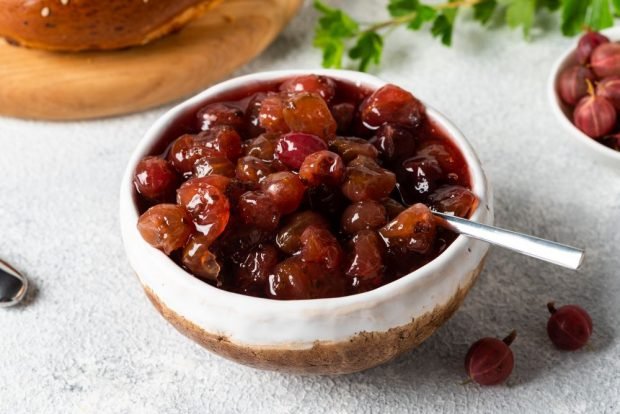 sashka1313, stock.adobe.com
Today I will tell you how easy it is to make amazing gooseberry jam with agar agar. Please note that this thickener works at high temperatures, so it must be boiled for at least 5 minutes.
Step by step cooking recipe
Remove dry stems from gooseberries and rinse.
Sprinkle the berries with sugar and leave for 2-3 hours.
Pour agar-agar with warm water, bring to a boil and put aside for 15 minutes.
Put the pan with gooseberries on low heat and boil for 5 minutes from the moment of boiling.
Add the blank with agar-agar and boil for another 5-7 minutes.
Arrange hot jam in clean, dry jars, roll up and wrap in a warm blanket.
#Gooseberry #jam #agaragar