Gooseberry jam with orange and lemon without cooking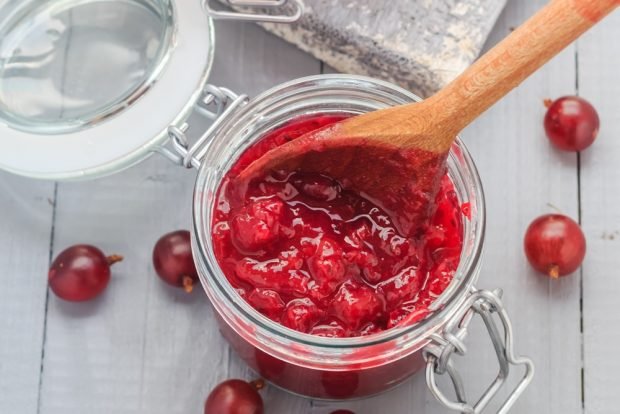 Yotka, stock.adobe.com
I really like to cook gooseberry jam for the winter. But in its classic form, it quickly becomes boring. Therefore, I want to add a little more flavors and aromas. Orange and lemon are amazing for this task. And today I will also tell you how to cook it without cooking.
Step by step cooking recipe
Peel the pulp of citrus fruits and remove the mute zest to taste.
Cut off the stems of the gooseberries.
Grind everything together with a blender or meat grinder.
Mix with sugar until it dissolves.
Divide the jam into clean, dry jars and store in the refrigerator.
#Gooseberry #jam #orange #lemon #cooking