Gooseberry jam with orange through a meat grinder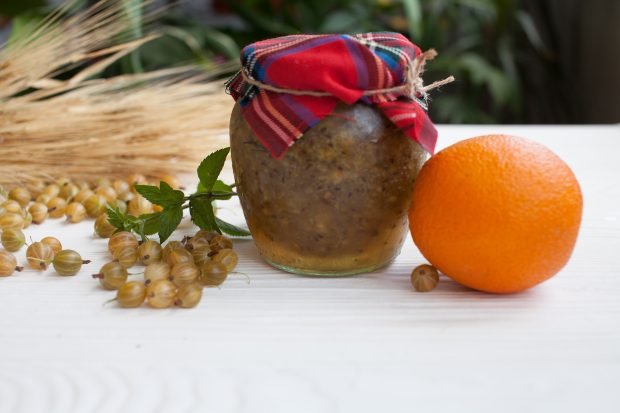 Gooseberry jam with orange is very popular in my family. It turns out thick, rich and fragrant, and the orange gives the delicacy pleasant citrus notes. Try to cook it for sure – it's easy, healthy and very tasty!
Step by step cooking recipe
Sort the gooseberries, remove the tails, rinse under running water, dry. Cut the orange into slices along with the peel. Pass everything through a meat grinder.
Pour the resulting mass with sugar and, stirring, bring to a boil. Remove from heat and let steep for several hours.
After that, bring the workpiece to a boil again, boil for 10-15 minutes and pour hot into sterile jars. Roll up and leave upside down to cool completely. Store gooseberry jam in a cool, dark place.
#Gooseberry #jam #orange #meat #grinder