Here comes "Casa Carrara – Sweets in the Family": the series with Damiano Carrara
Starting tomorrow, Damiano Carrara and his family will arrive on the Food Network: behind the scenes of their pastry atelier, among unique creations, work commitments and moments of family sharing.
Damiano Carrara will make his return on Food Network channel 33, where he will tell the story of his family business, through his working and private life. The program, entitled "Casa Carrara – Sweets in the family", will be broadcast every Thursday at 21 from 9 March and is available to stream on Discovery+.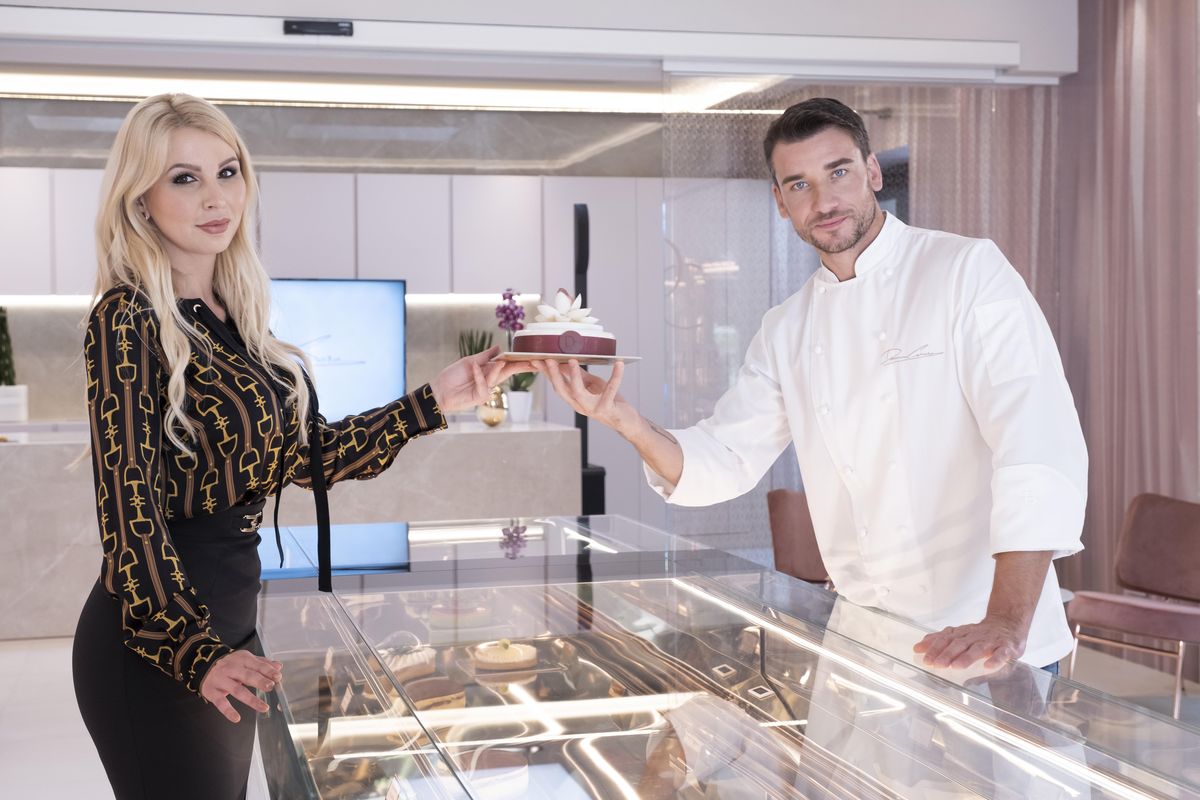 What happens in the Casa Carrara series: previews
The story of "Casa Carrara – Sweets in the family" comes to life directly from Damiano Carrara's Atelier. In this new television series, the pastry chef opens the doors of his pastry shop and of his house, taking us behind the scenes of his family business, where work and private life mix. He will let you discover how his creations are born, how he manages the staff and how he reconciles work commitments with family ones.
The series will lead to get to know the Carrara family, including Damiano's mother and father, his brother Massimiliano who returned from the United States, his wife Chiara and their little dog Paco. You will see Damiano busy making a surprise cake for Massimiliano's birthday and using Paco as a model to create a special dessert. Furthermore, the series will showcase Damiano's interactions with his fans and regular customers, pleasing them with his creations. Between work deadlines and family commitments, it will culminate with the celebration of first anniversary of the Atelierwith an event organized by Damiano and his staff.
Sign up for the Primo Chef newsletter to find out about new recipes, advice and news. Before anyone else.

Reserved reproduction © 2023 – PC

#Casa #Carrara #Sweets #Family #series #Damiano #Carrara