here's how to make it gluten-free
A few ingredients are enough to bring excellent fresh gluten-free pasta to the table. Here's how to make homemade rice noodles with eggs.
Following a gluten-free diet is not easy, especially for us Italians pasta lovers. For this reason, today I thought of this recipe for preparing rice pasta, a perfect pasta for celiacs to prepare classic noodles or any type of stuffed pasta. Its versatility in the kitchen has made it one of my favorites.
To prepare it we will use two starchy foods obtained from gluten-free cereals: la rice flour and thetapioca starch, obtained from bitter cassava root. These two ingredients, combined together, give life to a nutritionally complete and highly digestible dish. Let's see together how to prepare it!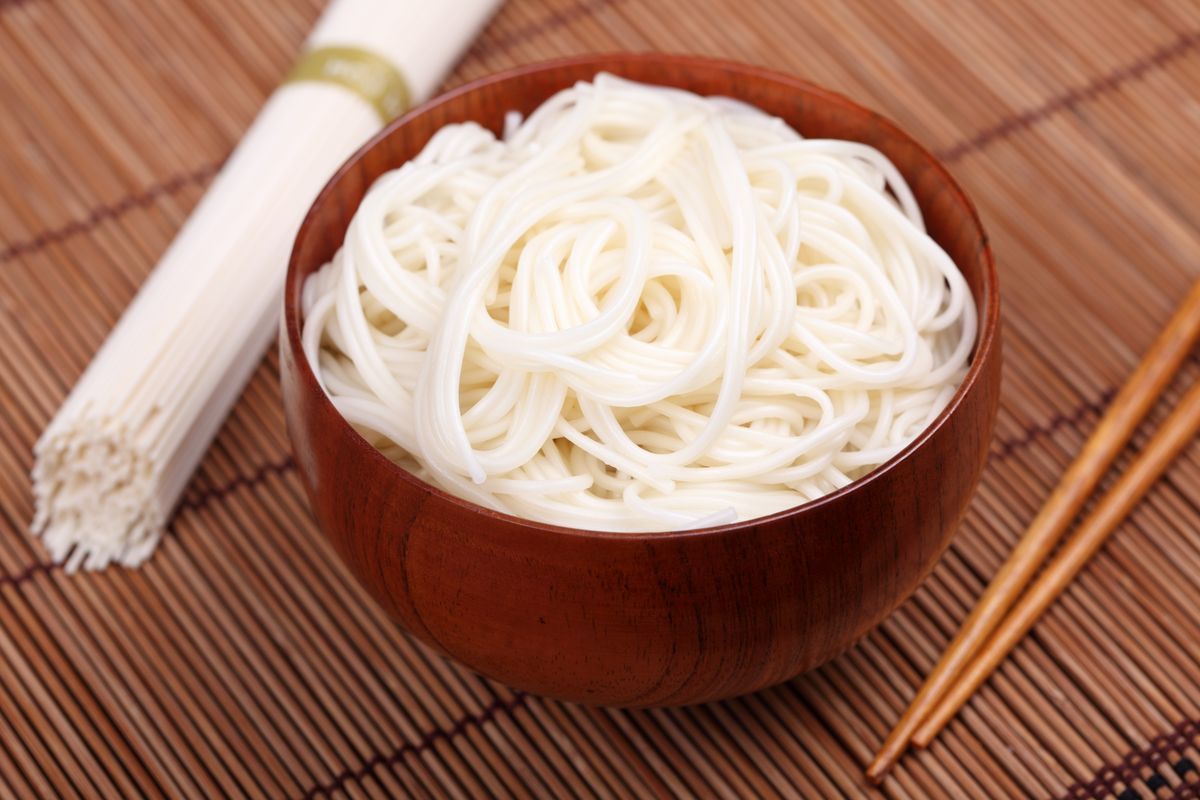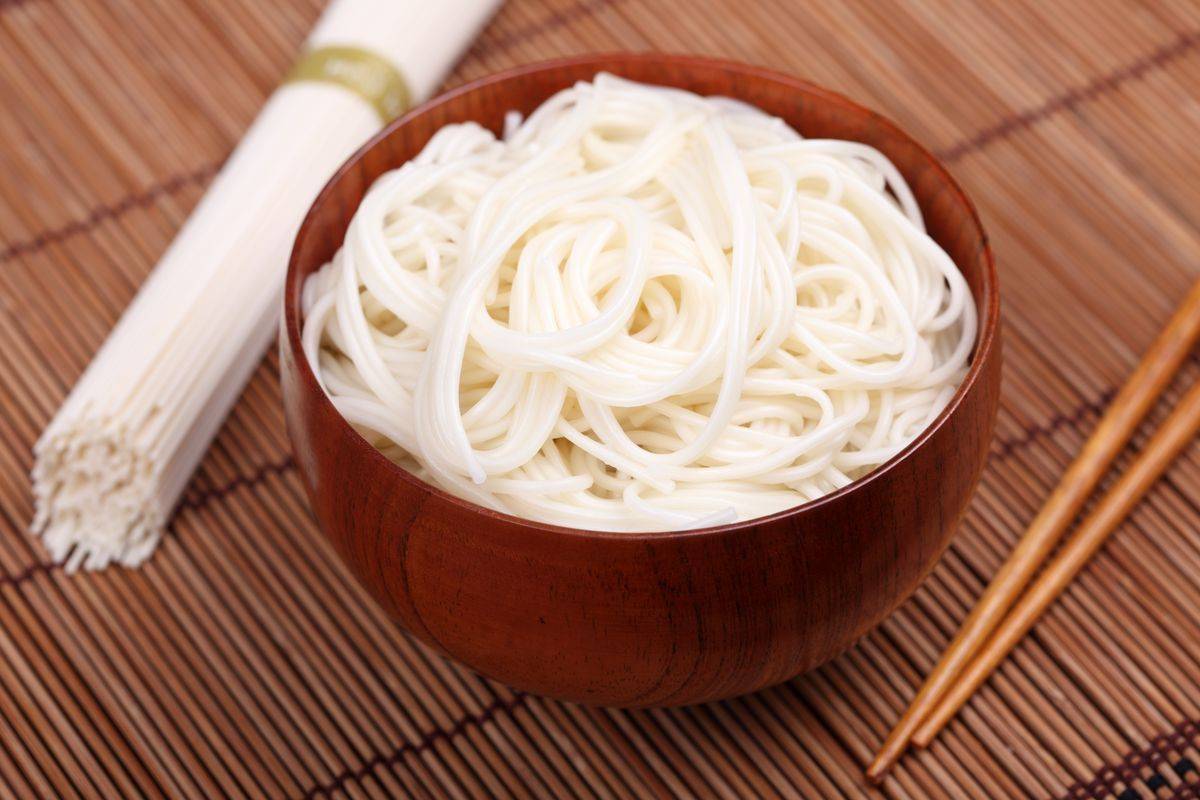 How to prepare pasta with rice flour
You can carry out these operations by hand, in the bowl of the planetary mixer fitted with a hook or with a robot a lame Thermomix type. We usually opt for the latter option because it allows us to understand at first glance if the consistency obtained is correct.
Then put the rice flour and thestarch in the robot along with the egg. Usually we do not add salt in this phase, limiting ourselves to salting the cooking water. Activate the blades and knead until you get a loaf. If it turns out to be too dry (it all depends on the size of the eggs) you can add a drop of water. Conversely, add a little starch or flour.
Then transfer the dough onto a floured work surface and make it homogeneous, kneading quickly.
Put it to rest under an upside down bowl for half an hour before proceeding with the drafting.
Once the pasta has been formed, you can decide whether to cook it with boiling salted water for a very few minutes (about 2-3) or whether to use the more delicate steam cooking which will allow you not to damage the pasta.
For steam cooking, place the pasta shape in the basket at the top of the steamer and place boiling water underneath.
Cook for about 5-6 minutes and then season to taste before serving.
You can get some noodles or spaghetti. Alternatively, excellent tortelloni or ravioli can be prepared with the pastry, perhaps stuffed with the classic ricotta and spinach filling.
Are you looking for other gluten-free recipes? Try our savory pie with zucchini!
storage
You can prepare the dough with rice flour and let it rest for one day at most in a cool, dry place and covered with a cloth. Once the pasta has been formed, we advise you to cook it immediately and, in this case, to consume it just ready. However, you can keep it for a maximum of one day in the refrigerator, well covered in transparent film. We do not recommend freezing.
Sign up for the Primo Chef newsletter to find out about new recipes, advice and news. Before anyone else.

Reserved reproduction © 2023 – PC

#heres #glutenfree