Herring under a fur coat with an apple – a simple and tasty recipe, how to cook step by step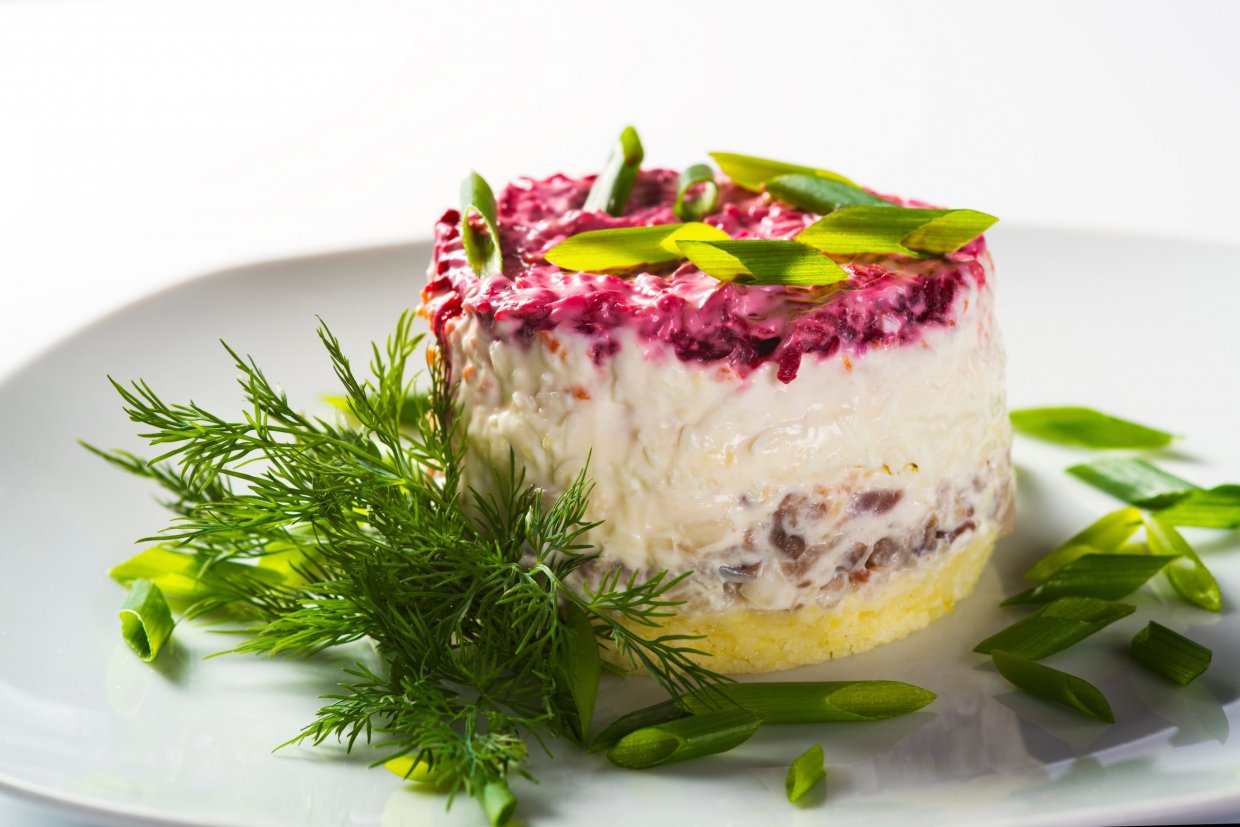 I suggest you serve a herring under a fur coat with an apple on the table these holidays. This recipe is slightly different from the usual, which is what makes it so special and delicious.
Step by step cooking recipe
Prepare vegetables in a way that suits you. They can be boiled, but I prefer to bake them in foil. Peel and grate on a coarse grater.
Peel the onion from the husk, finely chop. Boil eggs and grate on a fine grater.
Remove the peel from the apple and grate on a medium grater.
Form a salad. You can take a salad bowl, but I take a dish and use a forming ring.
Spread each layer with mayonnaise. Arrange the layers in this order: potatoes, onions, herring, apple, carrots, eggs and beets.
Remove the forming ring, sprinkle with herbs and serve.
#Herring #fur #coat #apple #simple #tasty #recipe #cook #step #step