How to cook aubergines in a pan? The classic recipe and the variations
The recipe for pan-fried aubergines is simple and quick: a vegetable side dish that will conquer all palates with its goodness!
Today we offer you a side dish of aubergines that is very easy and quick to prepare, which you can actually enjoy in a thousand different ways: on bruschetta foraperitif, as a sauce for pasta or even – why not – to enrich a cold salad. We're talking about the recipe for pan-fried aubergines: today we'll see step by step how to make this delicious side dish!
You are ready? At that time tie up your aprons and let's see together how to cook aubergines in this simple and fast, but also very tasty way!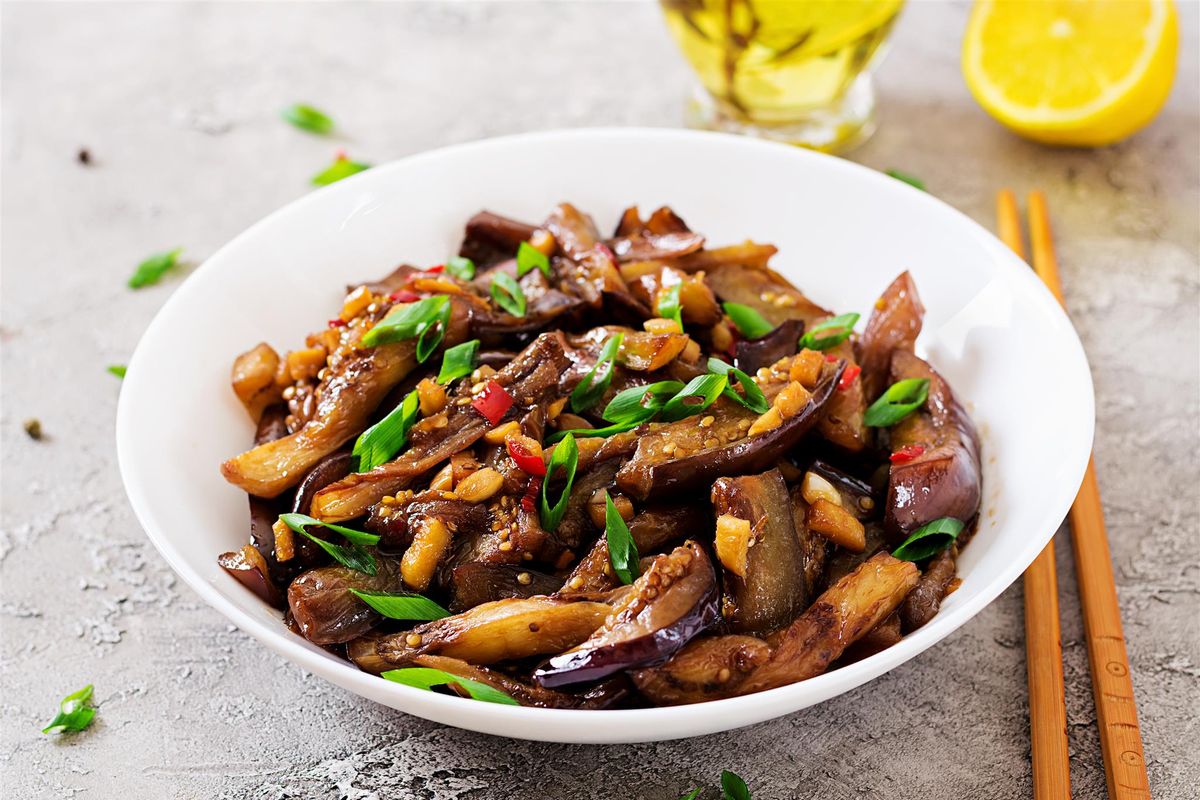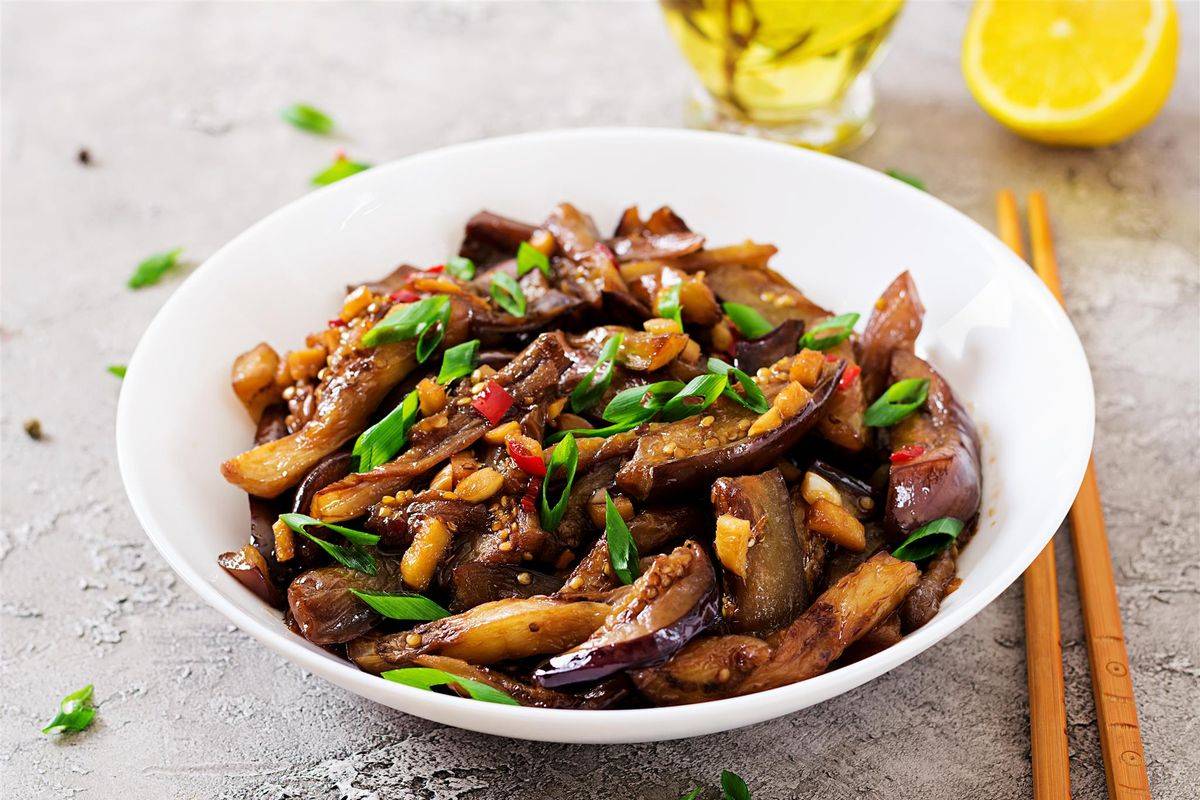 Preparation of sautéed aubergines
After having washed the vegetables well, cut them into chunks of the shape and size you prefer (you can make cubes or maybe washers if you have chosen long aubergines).
Place them in a colander in the center of the sink and sprinkle them with fine salt (distribute it by eye), finally place a weight on top of the vegetables. Leave them there at least 40 minutes up to even two hours or so, so they can purge the water. This step is not essential and you can also omit it if you want. However, bear in mind that they could be more bitter and that they will take longer to cook a little more because they will lose all the water that you have not previously drained. Given this characteristic, they may also be softer on the outside than crunchy.
Meanwhile, fry the spring onion in a drizzle of oil in one no stick pan. Alternatively you can also use a clove of garlic or onion, according to your taste.
At this point, rinse, dry and dip the aubergines into the pan. Cook at medium heat for about 15 minutesmixing gently.
When they are beautiful soft, serve. Enjoy your meal!
storage
This dish, after preparation, can be kept for approx 3 days in the fridgein a tightly closed container. You can freeze them to enjoy them even out of season.
We also leave you our guide to conserve aubergines in this way make no mistake!
The variations of the eggplant side dish: ideas for cooking them
Now we have seen how to prepare simple aubergines, but if you want there are many other possibilities to bring this one to the table recipe fanciful. This dish lends itself to many variations based on your taste (and seasonality) as well as the ingredients that your refrigerator offers.
– Another delicious variant includes theaddition of tomato: add some fresh cherry tomatoes or pan-fried tomato puree and you will get an even more colorful side dish (very similar to mushroom aubergines, a Neapolitan specialty!)!
In this case here it is the video recipe which you can follow step by step:
-If instead you love i Mediterranean flavoursa handful of olives, capers, anchovies and maybe even some breadcrumbs will suffice to best flavor your dish.
– Finally, for a dish indeed lightreplace the olive oil with a couple of tablespoons of vinegar: fewer calories, but still a lot of taste!
Pan-fried Eggplant Parmesan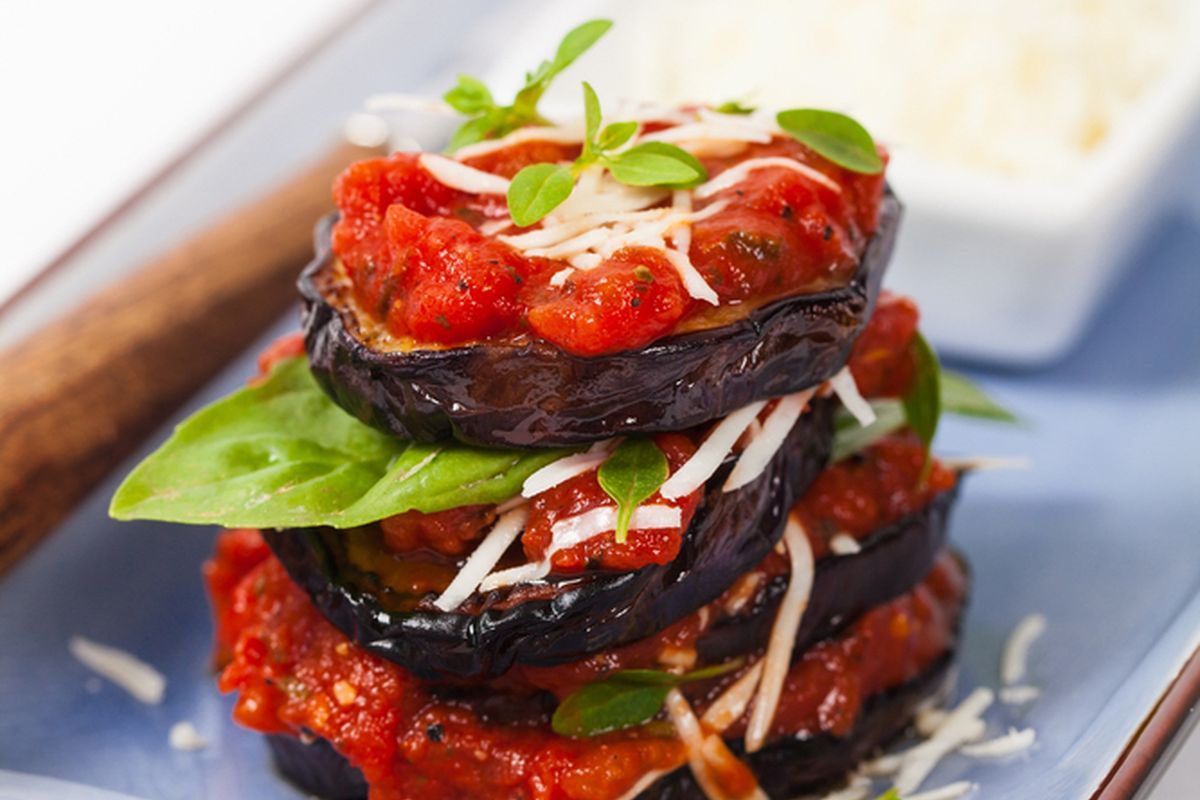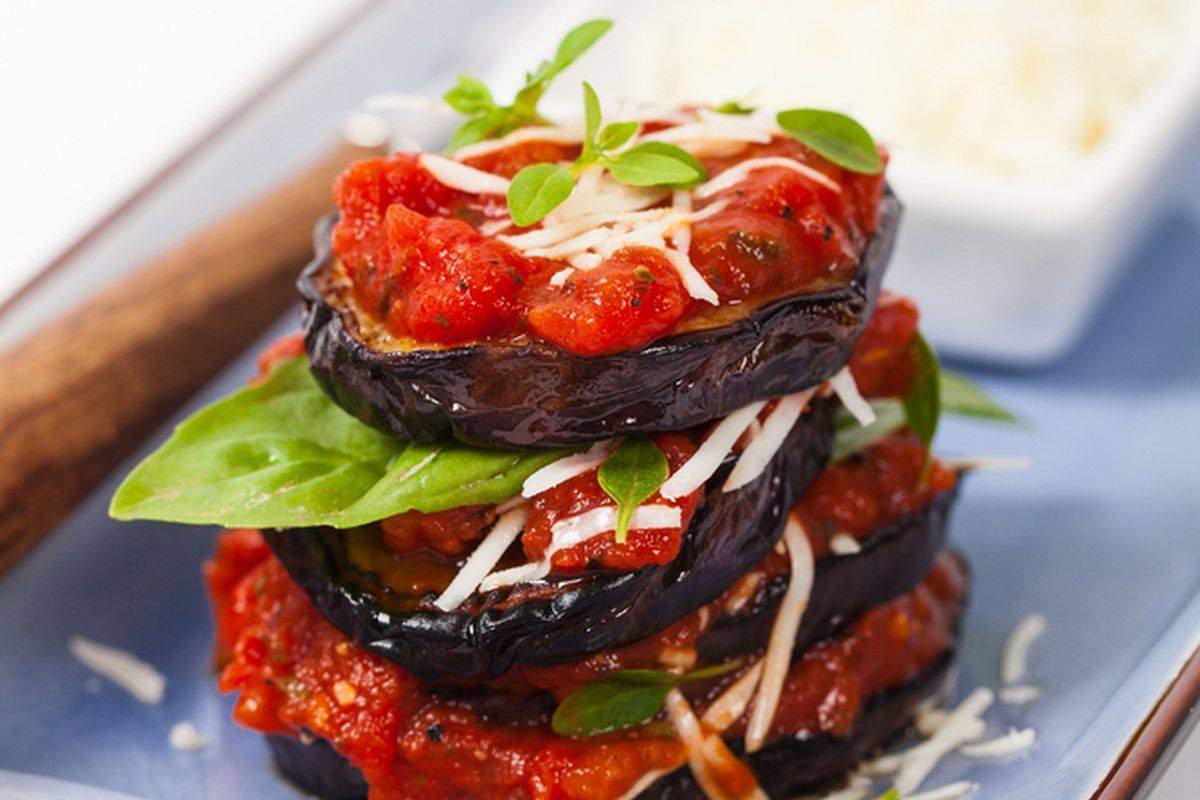 Finally, here is a delicious version of this dish! We will now prepare a sort of quick parmesan made in a pan, delicious and quick to make, also ideal to serve as a single dish.
The ingredients I am very simple: aubergines, tomato, mozzarella, grated cheese, basil and various condiments! The process is even simpler:
Once the aubergines have been cut a slices (and if you have time, after having them purge), cook them quickly in a pan until soft with oil, salt and pepper.
Made in the same pan one salsa Of pomodoro (use garlic or onion to taste) and when it is a little reduced, remove it.
Cut the mozzarella and let it release a little liquid.
Return to the pan by putting the aubergines first, then the tomato and finally the mozzarella.
Cook with the lid on., add the cheese grated and the basil, the necessary condiments… and the dish is ready!
If you liked these appetizing dishes declined in many different forms, then we invite you to try all the recipes and advice we have collected for you on how to cook aubergines!
Sign up for the Primo Chef newsletter to find out about new recipes, advice and news. Before anyone else.

Reserved reproduction © 2023 – PC

#cook #aubergines #pan #classic #recipe #variations