How to make mandarin jam: recipe and tips
Mandarin marmalade is a tasty, aromatic and delicious Sicilian recipe: the preparation and secrets of this preserve are revealed!
Tangerine jam is perhaps one of the best jams hardworking to do because of the seeds, but also one of the most satisfying in taste. As soon as you taste it you will see that the long work will pay off: I promise! With its not too sweet and aromatic flavor, you can use it for cakes, biscuits, brioches or simply on rusks.
It's the perfect jam if you have many ripe tangerines to consume soon and you don't know what to do with it. The riper they are, the sweeter they are: keep this in mind when measuring the sugar.
For this recipe you can choose the variety of this fruit you prefer. It is also delicious with kumquats: Chinese mandarin jam has the same indications and doses. The same goes for late tangerines too, in case you choose those.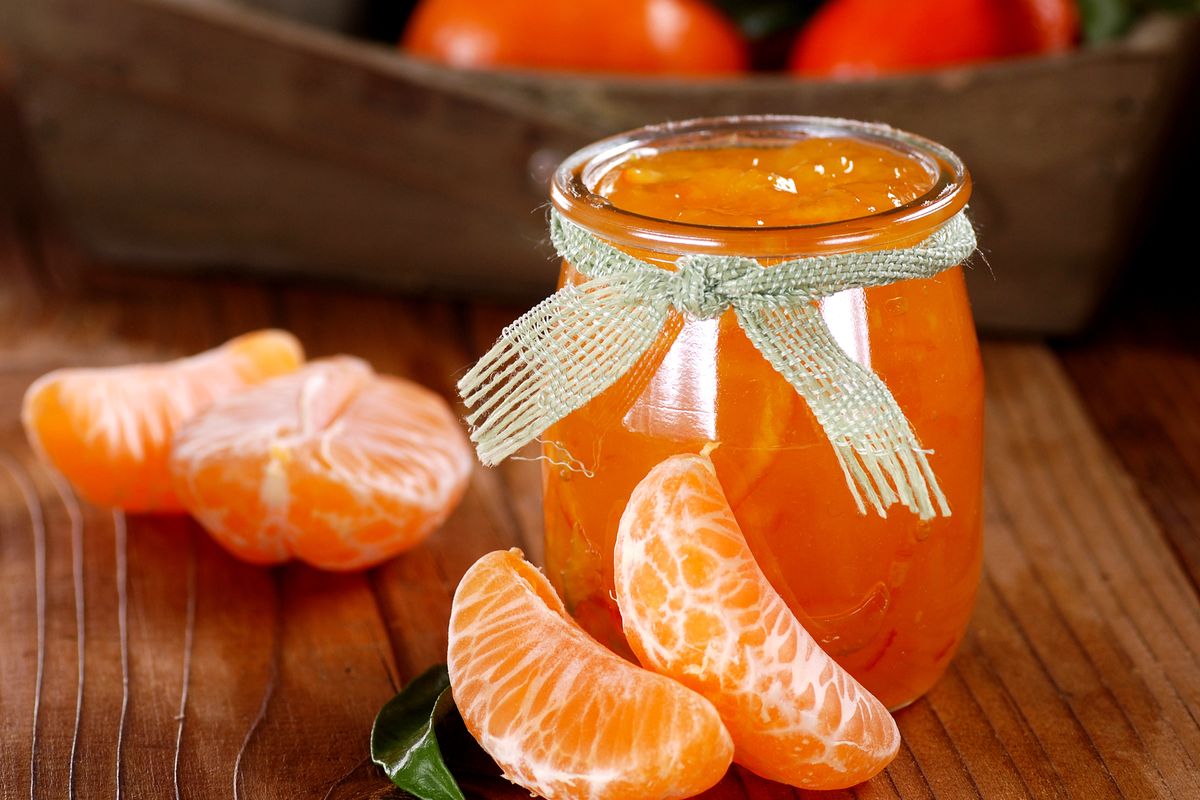 How to make homemade mandarin jam
With these doses you will get approx 6 jars.
For the preparation of mandarin jam we start at wash the fruit (with the peel) and remove leaves and petiole.
Then blanch them for 25-30 minutes in a pot of boiling water with enough water to cover them.
Drain them, let them cool and cut them in half. Cut them into wedges and remove all the seeds (without removing the peel).
Blend in a mixer for a handful of seconds: you don't need to get a super homogeneous mixture.
Transfer this to the pot pureby adding sugar.
Cook over low heat for about 45 minutes, then blend one last time. The jam is ready when it seems to you quite thick and passes the classic "saucer test".
Pour the mixture into sterilized jars and leave them upside down.
Once cold, put them in dismissal.
And here is one video to prepare the recipe at home and prepare many delicious preserves:
Conservation and variants
Before you taste it, it would be better wait a few weeks so that the flavors have time to "settle". Always store it in a cool, dry place for approx six months.
Once you open a jar, keep it in the fridge and eat it In a week. If you see that the consistency or smell have changed, don't risk it: throw it all away immediately because you could get sick.
If you wish, you can make mandarin jam without sugar by simply adding an apple to the mixture. It must be ripe and you don't have to peel it: in this way the taste of the jam will be more neutral and harsh and the calories and sugars are much less.
You can flavor the mandarin jam with rum, cinnamon or vanilla according to your taste.
Instead of granulated sugar, you can also use the cane one or honey, which replace it perfectly.
Also try all our jams: there is plenty one for all tastes!
Sign up for the Primo Chef newsletter to find out about new recipes, advice and news. Before anyone else.

Reserved reproduction © 2023 – PC

#mandarin #jam #recipe #tips